Truth Wanted at the University of Texas, San Antonio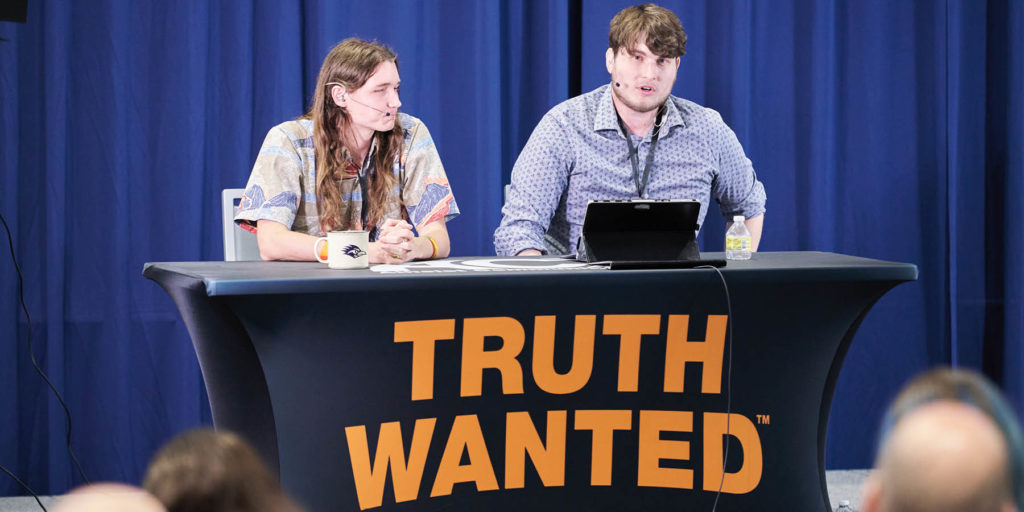 On Friday, May 13, students from the Secular Student Alliance at the University of Texas, San Antonio hosted a live event and fundraiser at the UTSA campus with the popular Youtube show 'Truth Wanted' with host ObjectivelyDan. The show is about getting to the bottom of beliefs, whether it's karma or Christ, Bigfoot or crystals and with the Atheist Community of Austin, a non-profit positive atheist culture and the separation of religion and government.
This was the first live episode for 'Truth Wanted' in two years! In addition to hosting the episode live, a fundraiser was held as well for UTSA SSA with a goal of $5,000, with the ACA pledging the first $500.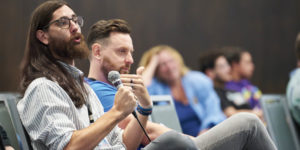 Students and community members gathered to discuss a wide range of topics such as the importance of secular spaces, building secular communities, deconversion, and relationships. 
"The most important thing about being a member of SSA is the community. That feeling of loneliness is very very real. Especially when your community is atheist, because it is not something that is very well accepted in our society… it is something I needed, especially coming out of Christianity for so long," said Cody Valdez, member of the UTSA SSA chapter. 
There are few institutions and groups on college campuses that provide this sense of community for nonreligious students. SSA at UTSA provides students with a sense of belonging and a safe space to discuss their experiences and beliefs. Support for such groups and organizations provides much-needed resources for these students. 
"One of the goals for Truth Wanted is to give examples of how to have difficult conversations with people who hold different beliefs. Not only do I think it's in the best interest for members of the UTSA SSA to have a chance at practicing those skills, I'm delighted that we can also raise money to further fund the activities for the group. SSA members are often religious minorities in the campuses they occupy, and I believe that in teaching these skills members can further their abilities to navigate the challenging conversations that occur in campus life", said Dan Earles (ObjectivelyDan).
With the funds raised the UTSA SSA will be able to host events, provide resources to secular students, and grow the SSA presence at the university and in the community. 
"The SSA at UTSA would like to thank the ACA, Truth Wanted, and ObjectivelyDan for choosing our organization to host the Truth Wanted LIVE event…before the pandemic, our chapter was once one of the largest most active in the U.S but, after two years of inactivity we started the semester with literally 3 people including myself so it's been an uphill battle trying to rebuild our chapter…there were so many things we wanted to do but couldn't because our budget didn't allow for it. Now with $4,089 raised for the year, we are able to focus on achieving our goals…to build membership in order to provide community and representation for nontheistic students at UTSA, but also to normalize atheism, promote secular values, give back to the community through volunteering work, and encourage activism to stand up for human rights and the separation of church & state," said Clara Clasen, President of the UTSA SSA chapter.
Thank you to all the supporters that helped make this event possible and for supporting the UTSA SSA. They are almost at their $5,000 goal, so please consider showing your support by making a donation today.