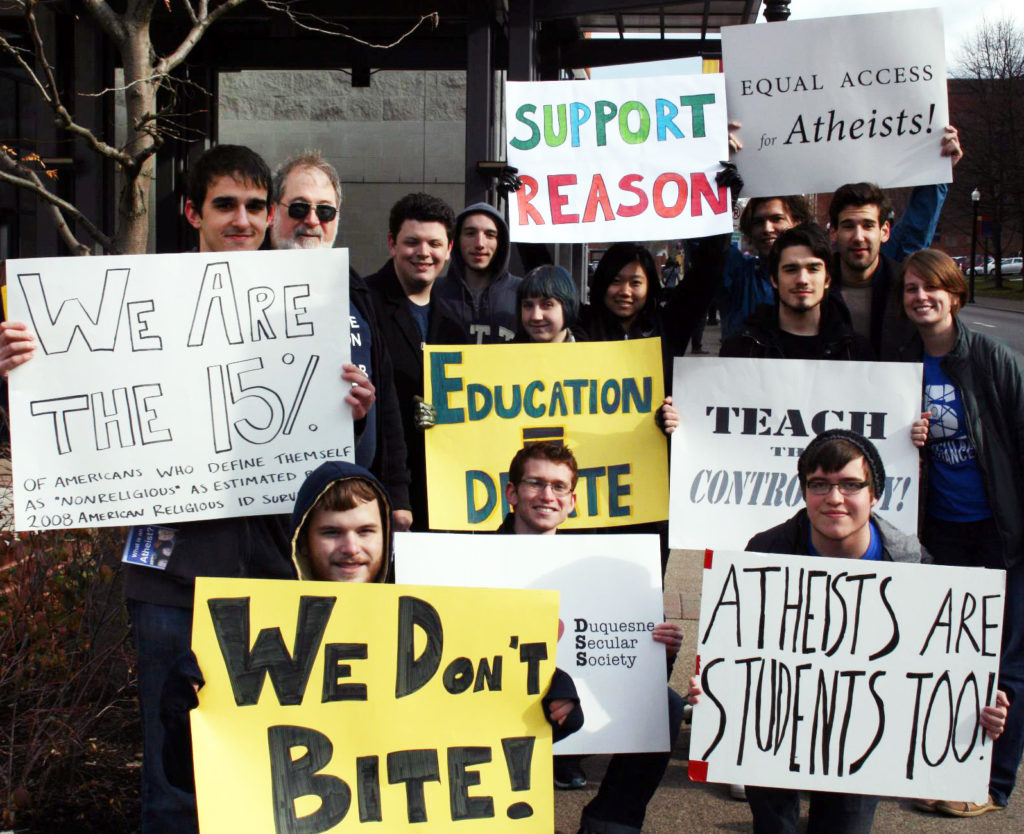 One out of three students is non-religious.
There are lots of students like you on campus!
If you want to be an advocate for the separation of church and state and influencer for secular students like yourself on your campus, we can help you with tools and free resources to be a voice and change agent for the non-religious on your campus.
BECOME A SECULAR ADVOCATE TODAY
What 

does a Secular Advocate do?
Keep an eye out for issues on your campus that need a secular perspective and offer to represent a secular, non-religious viewpoint

Outreach to other non-religious students on campus.

Advocate for the secular viewpoint with your student government.

Write op-eds and letters to the editor in your school paper.

Reach out to your office of diversity and inclusion and ask them about what they're doing to engage non-religious students as a group.

Introduce yourself to interfaith leaders on your campus and see how you can get involved

.