Secular Student Alliance National Conference
Each year, secular student leaders from across the United States gather on the campus of one of our chapters for a unique experience blending organizational development, leadership enrichment, and a secular perspective. Our goal is to train student leaders and activists in grassroots organizing and leadership skills. Our conference is unique in the secular movement.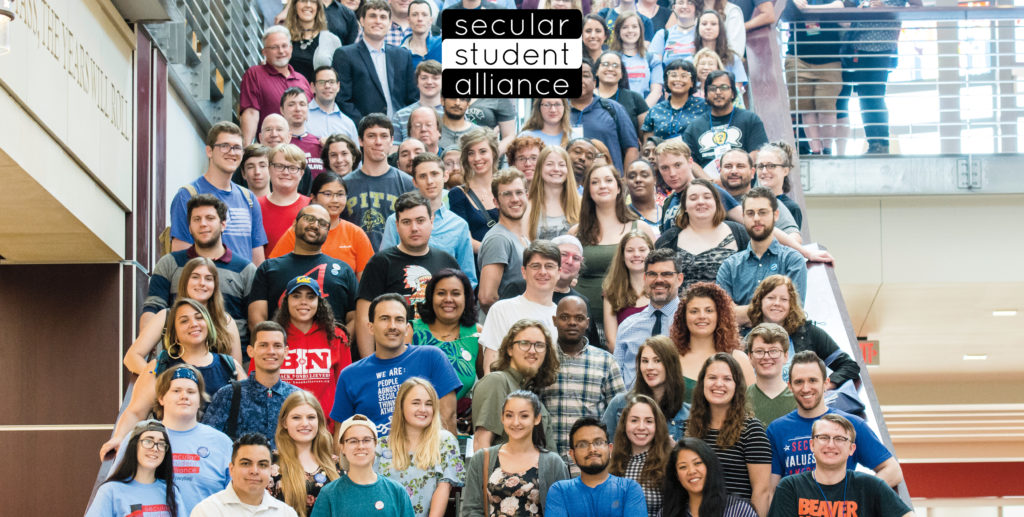 2022 Secular Student Alliance Conference
The annual SSA conference has traditionally been the largest gathering of secular students in the country.  We are excited to be back in-person on a college campus in 2022.
Everyone is invited to participate in the SSA national conference, featuring excellent speakers, grassroots organizing workshops, and leadership training.  The conference will be held over a weekend at the end of June or mid-July in 2022. The location is currently being confirmed.
To be the first to receive information about the 2022 conference, please submit the interest form below and please invite a friend to join you.