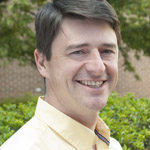 Harry Shaughnessy, Chair
Board Member since 2013
North Carolina
Harry Shaughnessy is the former President of Triangle Freethought Society in Raleigh, North Carolina, and runs a successful software consulting process. Harry attended North Carolina State University where he graduated with a B.S. in Mechanical Engineering. Most recently Harry is working on a game development startup focused on outdoor electronic gaming.
Through his work in various roles with TFS, Harry has been able to help build a diverse and vibrant community of atheists, agnostic and secular humanists. During his time working with the local community, Harry was able to bring attention to important causes while demonstrating that a life without religion can be quite meaningful and fun.  In 2015, CNN featured Harry and his family in a front-page piece entitled "the friendly atheists next door."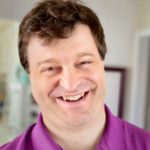 Ryan Bodanyi, Vice Chair
Board Member since 2022
Michigan
Ryan Bodanyi's career spans research and advocacy, primarily in the environmental movement. He holds a Ph.D. and MS degrees from the University of Washington, where his research explored what cities and counties in the US are doing to mitigate their greenhouse gas emissions, and how those efforts influence local finance. He's built campaigns for the National Wildlife Federation, Clean Water Action, and the Clean Air Task Force. And he founded a non-profit to advocate for the half-million survivors of the 1984 chemical disaster in Bhopal, India, which he led for five years. He currently works with the Climate & Energy team at CivicWell.
When Ryan isn't trying to save the world – how's he doing so far? – he enjoys the company of his houseplants, to which he coos unselfconsciously. He also loves long bike rides, building community, and justice, not necessarily in that order.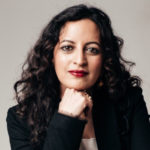 Shanti Priya, Treasurer
Board Member since 2021
California
Shanti Priya is a financial executive focused on developing and executing strategies that have both immediate and lasting impacts on businesses and their profitability.  Whether working in a large, multi-national company or a smaller, local company, she leverages her fifteen plus years of retail industry experience, business acumen, and operational expertise to achieve organizational objectives and build high-performing teams.  Collaborative and transparent in style, she strives to continually learn and grow by working through the challenges in life and connects people together by appreciating multiple perspectives, openness, and listening.
Shanti is currently the CFO of Maxfield Enterprises, Inc. and lives in Los Angeles.  She has an MBA from the University of Southern California and is a graduate of Scripps College where she majored in Honors English Literature and minored in Biology.  In her free time, she loves to hike, knit, and cook for friends and family.
Jennie Frishtick, Secretary
Board Member since 2019
New York
Jennie Frishtick works at a government relations firm in New York City, where she helps clients in different sectors navigate local government. Previously, Jennie worked as an Organizer for the Democratic Party of Virginia in the 2016 election cycle, and has also interned with Senator Kirsten Gillibrand in NYC.
Jennie founded the Claremont Colleges chapter of the Secular Student Alliance while she was a student at Scripps College, where she majored in Sociology with an emphasis in Secular Studies. For her senior thesis, Jennie carried out a quantitative survey of Claremont students' (ir)religious affiliations, beliefs, and practices: Liberal Arts, Religion, and Irreligion: A Cross-Sectional Analysis of Student Religiosity and Secularity at the Claremont Colleges.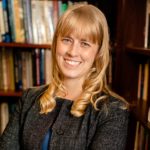 Kristina Lee
Board Member since 2022
South Dakota
Kristina M. Lee is currently completing her Ph.D. in Communication Studies at Colorado State University and will be starting as an Assistant Professor at the University of South Dakota in the fall of 2022. Her research focuses on the intersections of religious and political rhetoric with a particular focus on secular rhetorical criticism, Christian nationalism, and the marginalization of atheists. Her award-winning work on "theistnormativity" focuses on and challenges how political discourses, rituals, and symbols normalize a connection between good citizenship and belief in God in the United States. She is passionate about promoting productive interfaith dialogues and civic engagement.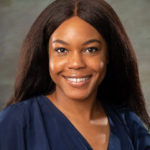 Chinelle Ekanem
Board Member since 2022
Washington, DC
Chinelle Ekanem is a Nigerian-American Attorney with a passion for marginalized community advocacy currently working as in-house Counsel for POLITICO. Chinelle has a B.A. in Political Science and focused her studies on International Relations (Virginia Commonwealth University), as well as a J.D. with a focus on Business Law and Civil Rights (New England Law). Chinelle has a wide range of professional experience in the public, private, and nonprofit sectors and has been committed to creating change in her community through grassroots organizing and volunteering with local nonprofits. In her free time, Chinelle enjoys providing pro bono legal services, psychology, yoga, and exploring other cultures through food and music.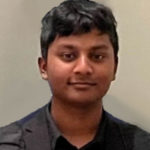 Lishore Kumar
Board Member since 2023
Texas
Lishore Kumar is a high schooler from Tomball, Texas, and, among other things, a proud secularist. In addition to being a board member of the SSA, Lishore is also a 2023 United States Youth Ambassador. Selected as one of 12 students by the U.S. Department of State, he represented his country on a tour of Latin America. During his excursion, he met with national diplomats, politicians, and families to discuss how community initiatives are brought about. Additionally, Lishore is a passionate member of the healthcare field, publishing his own paper in the Harvard Medical Journal and working as a student researcher at the Baylor College of Medicine. Lishore's work in the medical field has led him to present at numerous universities and conferences across the country, and ultimately, be selected as a delegate for the National Youth Science Camp. Finally, Lishore is an avid Speech and Debate student (extemporaneous speaking) and musical performer (cello).
While Lishore is new to the board, he's no stranger to the SSA, as he was a recipient of the Secular Activist scholarship in 2022. Lishore is eager to serve the secular community in what he believes will be one of the most "honorable roles" of his career. He says, "I am drawn to the SSA for its incredibly welcoming community. In my term as a board member, I hope to improve the organization all while staying true to this resilient aspect."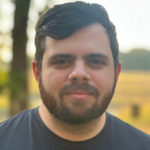 Clinton Herndon
Board Member since 2023
Georgia
Clinton Herndon is a passionate advocate for individuality and freedom of expression. A veteran from Orlando, FL, he is currently pursuing a degree in Computer Science at Georgia Southern University and serves as the president of the SSA chapter. Before joining the military, Clinton worked on the Pride Committee at Lockheed Martin, where he developed a deep commitment to promoting diversity and inclusivity in all areas of life, not only at Lockheed, but the surrounding community of Orlando, Fl. He is a strong advocate for the separation of church and state and has been involved in various campaigns and initiatives to support this cause. In his free time, Clinton enjoys watching horror movies, reading books, and playing table-top games. With his unique perspective and dedication to social justice, Clinton is committed to making a positive impact in the world.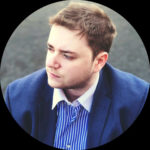 Paul Reed
Board Member since 2020
New Jersey
Paul Reed is also a Board Member for Gift Of Adoption Fund, the largest non-discriminatory provider of adoption assistance grants that give vulnerable children a permanent home and the chance to thrive.
Paul advises numerous organizations from Fortune 500 to startups and is known for his ability to solve complex problems by creating corporate strategies to help drive additional revenue. His areas of expertise are in customer success, turnarounds, special projects, international expansion, and corporate strategy/governance.
Paul previously worked at ResponseTap, Europe's largest call intelligence provider to lead efforts for international expansion from Europe to North America.
Paul is passionate about secularism, civil rights, and environmental protection.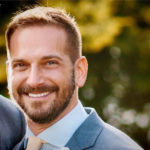 Ron Zakay
Board Member since 2023
California
Ron Zakay, ex-pat Israeli turned San Franciscan native. Gay and throupled. Passionate DEI advocate. A serial entrepreneur with two decades of leading, and co-founding, several early-stage startups, as well as mentoring dozens of others. A proud generalist with a strong focus on innovation in automation, BI, startups, and venture ecosystems. Evangelizer by nature and a prolific networker; Ron often speaks as a specialist, judge, and panelist in angel groups, accelerators, and incubators. Forever sharing his passion for building with founders and firms alike a more inclusive, representative, and profitable future, now.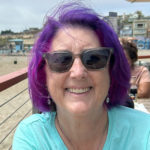 Nadine You
Board Member since 2023
Utah
Nadine You is a dynamic individual with a diverse background and a passion for both professional excellence and community involvement. Born and raised in the vibrant state of California, Nadine made the bold move to Utah in 2020 to be closer to her cherished grandchildren.
With a Bachelor of Arts in Organizational Leadership, with a minor in History, from Arizona State University, Nadine possesses a strong educational foundation in leadership and a deep appreciation for the lessons of history.
Nadine's professional journey is nothing short of inspiring. She began her career as an Office Supervisor, but through her unwavering dedication and visionary leadership, she ascended to the pinnacle of corporate success. As the former President of EXP Pharmaceutical Services Corp., she played a pivotal role in the company's growth and ultimate successful sale. Her strategic acumen and leadership abilities were instrumental in shaping the company's trajectory.
Beyond her professional accomplishments, Nadine is an active and engaged community member. She served as the president, umpire, and safety coordinator for Little League, demonstrating her commitment to nurturing the growth and development of young athletes.
Nadine's passion extends to issues of great societal importance. She has dedicated her time and energy to working part-time for a national youth justice organization, advocating for the rights and well-being of young individuals entangled in the justice system.
A staunch advocate for the separation of church and state, particularly in educational environments, Nadine is driven by the belief that everyone should have access to a secular and unbiased education system. Her advocacy work in this area reflects her unwavering commitment to fundamental principles of democracy.
In her leisure time, Nadine indulges in her diverse set of hobbies. She finds solace in the precision of target archery, embraces the freedom of biking through picturesque landscapes, and explores the past through the pages of historical fiction.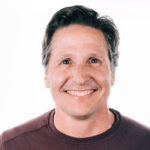 Mike Bills
Board Member since 2023
Utah
Dr. Mike Bills joined the AtlasRTX team as President in October 2020.   He has been a successful entrepreneur and CEO/President in a broad set of industries.  He brings passion, energy, innovation, and a keen eye for strategy into every endeavor.
Mike's career as a business leader got off to an early start when he became the Chief Information Officer for Feature Films for Families at age 22.  At the time, Feature Films for Families, a producer and distributor of family-oriented entertainment, had over 500 employees and $35 million in revenue. During his time at Feature Films for Families, Mike led nearly every business function before ultimately becoming President of the company.  When he left to pursue entrepreneurial endeavors of his own, the business was generating nearly $70 million in revenue.
After leaving Feature Films for Families in early 2004, Mike sought a turnaround opportunity and led the purchase of two troubled manufacturers of transportation equipment, the strategic and operational turnarounds, and the sale to a strategic buyer. In 2009, Mike founded Call Assistant, a technology-enabled BPO contact center business.  Mike and his founding team bootstrapped the business from nothing to $13 million in recurring revenue in just over two years. In early 2013 Call Assistant was sold to private equity and Mike continued to serve as CEO for the PE owners through the end of 2014.
After Call Assistant, Mike had the opportunity to combine his skills as an entrepreneur and business leader with his passion for higher education.  Mike has served on the Westminster College board of trustees since 2008 and chairs the Diversity, Equity, and Inclusion committee.  Mike's passion as a board member has been improving learning outcomes for historically underserved populations. Between 2015 and 2020, Mike served as President of ConexED, the leader in virtual student services in higher education.  Dr. Bills is a leading expert in using technology and data science to improve student learning outcomes.
Mike is a graduate of Westminster College in Salt Lake City where he continues to serve on the board of trustees.  He completed his Ph.D. at Antioch University Graduate School of Leadership and Change where his research focused on higher education governance and leadership.  A former nationally ranked triathlete, Mike now focuses on being fit rather than fast, and spends most of his free time mountain biking, road cycling, and skiing (sometimes all three in the same day).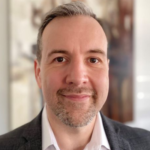 Wilds Ross
Board Member since 2023
Virginia
Wilds Ross is a renowned expert in the field of data science, analytics, and machine learning, with a strong track record of success in helping organizations harness the power of data to drive strategic decision-making. He has 25 years of experience in the industry, having worked with some of the leading companies in the technology and consulting sectors. He currently serves in an advisory capacity for several strategy, consulting, and technology businesses around the world.
Prior to joining the SSA board, Mr. Ross served as lead partner for data and analytics at leading management consulting firms, where he led a team of data scientists and engineers in developing advanced analytics and machine learning models to drive growth and innovation. He has also worked as an independent strategy consultant, advising clients across a range of industries on how to leverage data to optimize their operations and improve customer engagement.
In addition to his professional accomplishments, Mr. Ross is a multi-instrumental musician, gamer, husband, father, and an active member of the atheist community. He holds degrees in both mathematics and physics, specializing in signal theory, discrete data analysis, and computational methods.   He is excited to bring his skills and experience to the board of the SSA, and to work with the organization to advance its mission of promoting secularism and supporting atheist students on college and high school campuses.
 Get Involved!
Interested in becoming a Board Member or part of the National Leadership Council?
Email us at ssa@secularstudents.org for information regarding upcoming board vacancies.