SSA Welcomes Marisa Rubio as Development Associate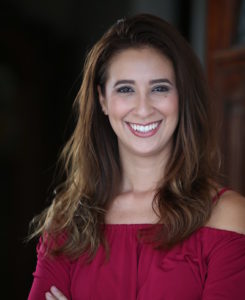 Marisa Rubio joins the staff of the Secular Student Alliance as the development associate, responsible for the day-to-day relationships with members, donors, and supporters.
Marisa has always had a true passion for making a difference in people's lives and empowering others. She graduated from San Francisco State University where she received her Bachelor of Arts Degree and took part in the No on Prop 8, Equality for All Campaign. She has volunteered for many non-profit organizations and started working for Grateful Hearts, a local non-profit in Los Alamitos, CA, that helps local families in need.
After participating in their fundraising event at the Long Beach Marathon, Marisa went on to become a Fundraising Specialist for Avon 39-The Walk to End Breast Cancer, where she gained major fundraising skills and experience in donor relations. Inspired by this work, she started a Grant Writing course at Cal State Dominguez Hills and joined the development team for Human Health Project. She has also taken part in creating and planning many fundraising events.
"Over the past year, we have focused on ensuring a strong foundation for our current chapters and setting the building blocks for the growth of new student chapters," said Kevin Bolling, SSA executive director.  "With Marisa joining the SSA staff, we will focus on building capacity for the future of the organization and sustained expansion."