Louise Jett joins the SSA Team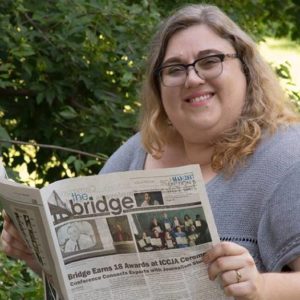 We are excited to have Louise Jett join the SSA staff as our social media coordinator.
Communicating is Louise Jett's specialty. In short, she is a storyteller and an educator. Flexible and strategic, she approaches challenges with optimism and enthusiasm. She is a social media expert and scholar, who spreads awareness of the Ethical Society of St. Louis, as their social media manager. A humanist, she values free thought and questioning. Devoted to behaving in a way that elicits the best in others, Louise believes all people have worth and deserve to be treated with respect.
As a media specialist and faculty member at Lewis and Clark Community College, she serves as a mentor and friend to students and co-workers alike. Nothing makes her happier than sharing knowledge and learning from others.