GOP Candidates Shutting Out GEN Z and Millennials in Presidential Debate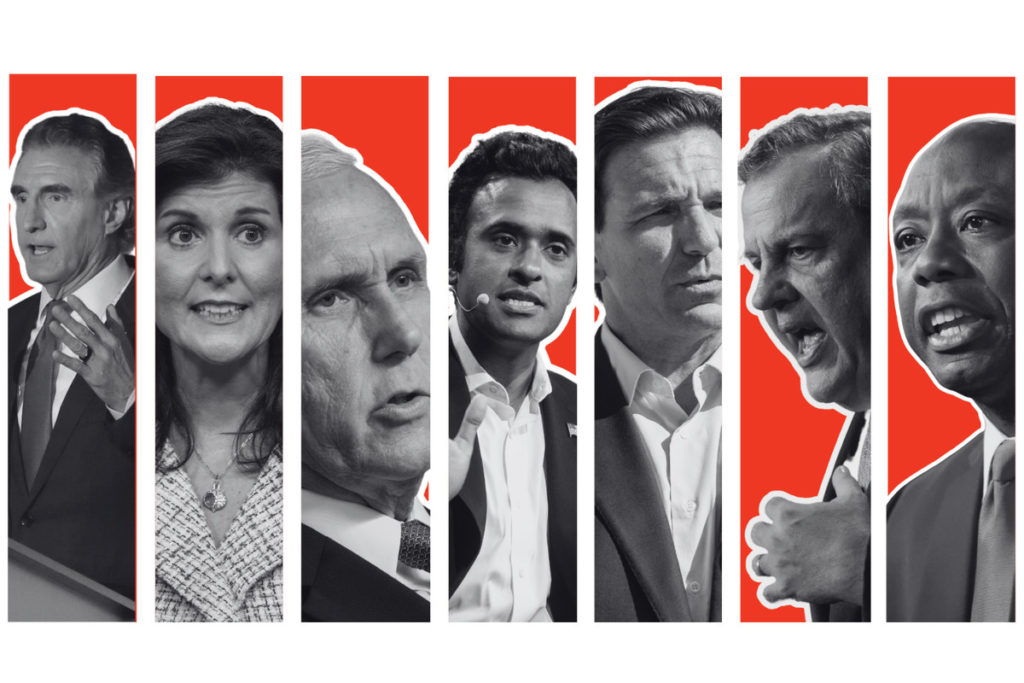 For two hours in the first debate, 8 Republican Presidential candidates spouted canned responses with cheers from conservative baby boomers. The evening put a glaring spotlight on just how out-of-touch the Republican party is with the future leaders of our nation. Those candidates on the debate stage pandered to a small conservative splinter of the electorate that won't live long enough to reap the impacts of their policies. Clearly, Republican leadership seeks to completely alienate Gen Z and Millennials, who will make up half of all voters by 2028.
While 82% of Generation Z is concerned about climate change, no candidate provided a solution that would lead to immediate and necessary action.
With more than 550 anti-LGBTQ+ bills being filed across the country this year, the GOP Presidential candidates didn't take this opportunity to support the rights of all Americans. Instead, they supported censoring drag shows, banning gender-affirming care, and preventing trans students from participating in school activities. Gen Z is by far one of the queerest generations, with one in five Gen Z adults identifying as a part of the LGBTQ+ community.
The candidates broadly supported efforts to curtail bodily autonomy and increase restrictions on reproductive health care and abortion, with some, like Mike Pence, supporting national abortion bans after six weeks. According to Pew, 74% of 18- to 29-year-olds say abortion should be legal, galvanizing Gen Z voters to go to the voting booth and vote against GOP candidates.
Even more troubling, while the GOP continues to block any sensible firearm restrictions, nearly half of U.S. adults from 18 – 29 fear falling victim to a mass shooting. 73% support psychological exams for all gun purchases.
The candidates all mentioned God during the debate and justified marginalizing and curtailing the rights of American citizens. Generation Z is the least religious generation yet, with almost 48.5% having no religious affiliation.
Statistically, if current trends continue, over 50% of Gen Z will not identify as religious by the 2024 Presidential election.
In tonight's California GOP debate, I encourage those vying for our country's highest office to consider an honest attempt at connecting with younger voters. Any action short of that would be a horribly calculated and extremely short-sighted political mistake.
SSA Executive Director Kevin Bolling took to task the faltering list of GOP hopefuls trailing in the wake of a second Trump nomination.