Scholarships for Student Activists
Meet Our 2023 Student Activist Scholarship Recipients

We are delighted to introduce the recipients of our 2023 student activist scholarships.
This year's recipients embody the values of the Secular Student Alliance by boldly expressing their secular identities, fostering inclusive and welcoming communities, and advocating for strong secular principles. By continuing their activism, we are confident they will contribute to the betterment of society.
We are honored to present the Hurston Scholarship, in collaboration with Black Nonbelievers, the Dr. Hector Avalos Scholarship, in partnership with Hispanic American Freethinkers, and multiple scholarships in affiliation with the Freedom From Religion Foundation - the Yip Harburg Lyrics Foundation Student Awards and the Cliff Richards Memorial Student Activist Awards. We extend our gratitude to local atheist, humanist, and freethought groups for sponsoring scholarships for student activists in their respective states.
Alexander | University of Minnesota Twin Cities

Alexander, a recent high school graduate attending the University of Minnesota to pursue a degree in Psychology on a pre-medicine track, is on a journey driven by empathy, compassion, and a strong commitment to secularism. Having volunteered in a local hospital's emergency room during the summer of 2021, Alexander witnessed firsthand the value of proper healthcare and the importance of delivering kind, empathetic, and humanistic care to all individuals. This experience motivated him to pursue a career in healthcare, with the ultimate goal of becoming a physician.
Alexander's background in debate, where he excelled and even earned a spot at nationals, honed his argumentative skills. He applied this critical thinking to challenge the religious norms in his small, overtly religious hometown. As someone agnostic about metaphysical beliefs, he approached the dominant Christian faith in his community with skepticism, advocating for science and reason over dogma. This experience instilled in him a staunchly humanist view, grounded in empathy, compassion, scientific facts, and reason.
As an advocate for the LGBTQ+ community in a similarly religious and small town, Alexander witnessed the weaponization of the Bible against the community. Rather than outright rejecting the Bible and Abrahamic faiths, he maintained a skeptical perspective, which allowed him to critically examine religious structures in communities. Alexander's involvement in Scouts BSA for over 12 years was marked by his efforts to create a more inclusive environment, which now remains devoted to the values of tolerance of other faiths and identities.
During the summer of 2020, Alexander was in Minneapolis during the Black Lives Matter protests. He actively participated in community efforts to rebuild and provide aid to those affected, distributing essential supplies and assisting in cleanup efforts. His actions showcased his commitment to social justice and community support.
Alexander's scholarship is sponsored by the HumanistsMN and HMN members Craig Luedemann and Mary Robischon.
Alfonso | Texas Tech University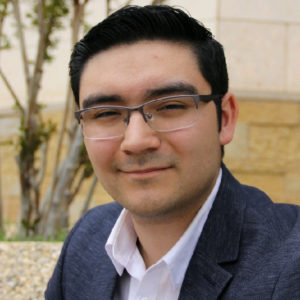 Alfonso's passion for science and engineering led him to Texas Tech University, where he aims to champion sustainable construction practices as a Mechanical Engineering major, while remaining deeply involved with the Secular Student Alliance.
Alfonso's personal journey from being raised in a Christian household to becoming an agnostic atheist is marked by a deep exploration of religious texts, debates, and a growing awareness of the contradictions between faith and reason. His journey into atheism was a process of unraveling his beliefs, driven by a passion for science and a growing discomfort with religious narratives.
Growing up in a Mexican-American household, Alfonso faced challenges related to cultural norms and expectations. His exploration of his own sexuality and attraction to others led to feelings of guilt, compounded by his religious background. Seeking solace, he turned to atheist YouTubers and, ultimately, reached out to the Secular Student Alliance for support.
As president of the Tech SSA, Alfonso's involvement brought him into contact with Christian nationalism and its influence on politics. Collaborating with feminist and LGBTQ+ organizations on campus, he learned about intersectionality and inclusivity, broadening his perspective on social justice issues.
Recognizing the need for a supportive community for secular students, Alfonso took the initiative to start an SSA chapter to combat the loneliness and frustration that others might face when entering university. Through the SSA, Alfonso and his fellow members engaged in activism, including volunteering with Planned Parenthood, organizing information tabling, and conducting voter registration drives. They also took a stand against a "Sanctuary City for the Unborn" campaign and raised funds for Ukrainian refugees during the Russia-Ukraine conflict.
Alfonso's scholarship is sponsored by the Freethinkers Association of Central Texas.
Amanda | University of South Florida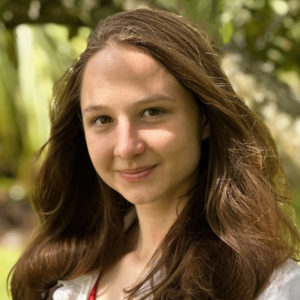 Amanda's educational journey is defined by her unwavering passion for learning and her determination to challenge the status quo. She embraces labels like "loud," "mean," and "know-it-all" because they reflect her outspokenness, ambition, and dedication to education. Amanda firmly believes that success comes from questioning norms, stepping out of one's comfort zone, and striving for excellence. Currently pursuing a dual degree in Statistics and Cell and Molecular Biology at the University of South Florida, she envisions a future where her outspokenness, ambition, and dedication propel her to new heights.
Amanda's secular identity as an atheist stems from her upbringing, where religion was never forced upon her despite her mother's Christian faith. She views religion neutrally, but her increasing fascination with science and the quest for knowledge led her to embrace atheism. As a realist and scientist, Amanda finds it natural to align her beliefs with science.
Her secularism intersects with her gender and field of study, motivating her to actively collaborate with other women and people of color in the biological sciences. Historically, religion has often marginalized women and discouraged their participation in scientific endeavors. Amanda's atheism liberates her from such constraints, allowing her to pursue her goals without religious limitations.
Amanda's activism extends beyond her educational pursuits. She played a role in petitioning her school to increase restrictions for religious protests on campus, emphasizing the importance of religious freedom without hostility or accusatory behavior. She believes in creating a more respectful and inclusive environment for all students. Furthermore, Amanda advocates for the Deaf community, drawing from her fluency in American Sign Language and years of collaboration with Deaf individuals.
Amanda's scholarship is sponsored by The Humanists of North Central Florida.
Cameron| University of Florida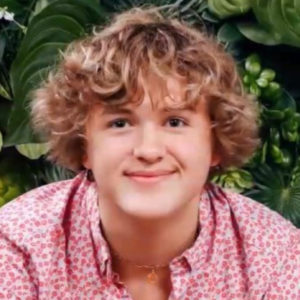 With a keen interest in politics, Cameron has actively worked as a progressive activist in Florida, gaining experience with various organizations. Notably, he founded a youth-led non-profit and are pursuing a business administration degree at the University of Florida to enhance his leadership skills further.
His upbringing in a religiously conservative environment, marked by intolerance and hateful rhetoric, fueled Cameron's skepticism and led them on a path toward secularism. He actively challenged religious influences on societal progress, particularly in areas like personal liberties, scientific research, and social unity.
Cameron's identity as a member of the LGBTQ+ community played a significant role in his embrace of secularism. He recognized the harm caused by religious dogma, which led to self-concealment and self-hatred. Embracing secularism allowed him to shed these burdens and find empowerment.
As an LGBTQ+ activist in Florida, where he observed a rise in homophobia and right-wing evangelical influences, Cameron co-founded Recall FCSB, a political advocacy group, to oppose this trend. He organized protests, addressed book-banning controversies, and mobilized hundreds of students during the "Don't Say Gay Bill" protests, gaining international media attention. Cameron also played a key role in electing progressive school board members to defend LGBTQ+ students' rights.
Cameron's activism expanded to various intersectional issues, including climate change, civil rights, voting rights, and education. He coordinated voter registration efforts on college campuses, facilitated student-led dialogues on pressing issues, and collaborated with organizations like the Sunrise Movement to train young activists in demanding climate action.
Through his non-profit, the Youth Action Fund, Cameron aims to nurture and bolster the youth movement in Florida. His organization provides financial support, guidance, and resources to young organizers and campaigns, empowering them to tackle community challenges. Cameron's unwavering commitment to secularism and progressive values is not only evident in his own advocacy but also in his dedication to empowering the next generation of leaders to address systemic issues boldly.
Cameron's scholarship is sponsored by the Florida Humanist Association.
We are honored to work with amazing student leaders. We hope that you will join us in supporting secular students across the country. 
Camille | Johns Hopkins University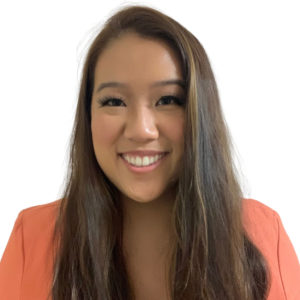 Camille is working toward a master's in political communication at Johns Hopkins University. She recognizes the influence of technology and social media in shaping the political landscape and intends to leverage this knowledge to support political campaigns and progressive candidates. Her long-term goal is to establish her own media agency, specializing in digital campaigns for progressive candidates, thereby contributing to a more inclusive and just political environment.
Camille's humanist identity is intertwined with her journey of self-discovery, where she questioned the religious beliefs imposed on her and sought a more rational and evidence-based worldview. As a lesbian woman of color, her intersectional identity has played a crucial role in shaping her understanding of social justice and secularism. She recognizes the importance of representation and inclusivity in media, which led her to engage in social justice initiatives that amplify underrepresented voices.
Her commitment to secularism serves as a guiding principle in advocating for religious freedom and the separation of church and state. She believes that every individual should have the right to express their secular identity without fear of discrimination or oppression. Camille is dedicated to building inclusive communities that uphold values such as LGBTQ+ equality, reproductive freedom, and inclusive public education, all while defending freedom of religion.
Camille's leadership style is characterized by her fearless initiative to drive inclusive and sustainable change. She has undertaken various initiatives, including launching research projects, hosting educational webinars, and advocating for legislative changes that promote church-state separation and protect the rights of marginalized communities. Her work as an organizer at Americans United, her advocacy for the Equality Act, and her efforts to support LGBTQ+ candidates highlight her commitment to fostering a more inclusive and equitable society.
Camille's scholarship is sponsored by the Secular Student Alliance.
Cassie | Stony Brook University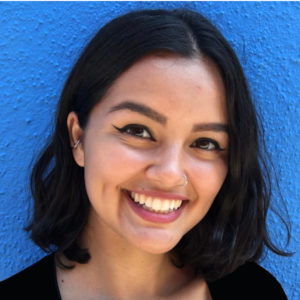 Initially torn between advocacy and art, Cassie took a personal risk at 22 by applying to film fellowships, paving the way for a robust career in filmmaking. Currently pursuing an MFA in Television Writing at Stony Brook University, her goal is to become a Showrunner/Director, enabling her to employ queer and trans-BIPOC artists both in front of and behind the camera and use storytelling as a form of medicine and movement-building for a better world.
Cassie's journey to artivism was catalyzed by her turbulent coming out process, which lasted for over a decade. She saw firsthand how the Catholic Church's teachings were weaponized to promote traditions of silence, shame, sexism, sexual abuse, and homophobia. Knowing there had to be other ways of living, Cassie discovered humanism. Its investment in tolerance, civic-mindedness, and social progress was in much clearer alignment with Cassie's lived experiences and political interests.
Building off of that, Cassie began getting heavily involved in reshaping her undergraduate college's campus where she advocated for educational equity and affordability, survivor rights, and better resources for LGBTQ+ and BIPOC students. After graduation, she along with other colleagues, formed The Feminist Front, a national organization committed to intersectional gender justice.
Much of the work The Feminist Front does is aimed at combating the ways in which the Religious Far Right has stripped us of our bodily autonomy, right to privacy, and ability to lead safe and dignified lives via their countless local, state, and national legislative bans. The Feminist Front is proud to continue working towards decriminalizing abortion for both those who seek this life-saving service and those who provide it, ratifying the Equal Rights Amendment and protecting our democracy and voting rights privileges. As a humanist, Cassie believes this labor is a vital part of her civic duty to her QTBIPOC+ siblings/elders everywhere and hopes that she will leave behind a legacy of compassion, truth telling, and connection, even during what feels like some of our nation's darkest moments.
Cassie's scholarship is sponsored by the Secular Student Alliance.
DaMarion | Morehouse College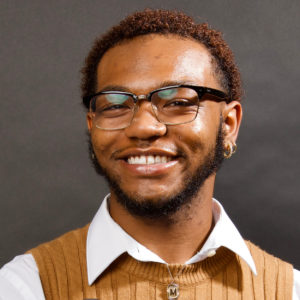 Aspiring to be a world-renowned artist and performer, DaMarion specializes in painting, ceramics, and collage work at Morehouse College. His artistic influences include renowned figures like Aaron Douglass, Augusta Savage, and Mickalene Thomas, reflecting his ambition to leave a lasting impact through his creative expressions.
DaMarion's secular identity is rooted in open-mindedness and non-judgmental acceptance of how others live their lives. Having grown up in a church environment, he made the decision to become more "secular" as a gay man due to the discrimination he observed within religious institutions. He values the importance of being a good human without the need for religious guidance.
As the president of Morehouse ADODI, DaMarion plays a crucial role in planning events, fostering connections with students, alumni, and potential sponsors. His leadership within the LGBTQIA+ community showcases his dedication to advocating for the rights and well-being of marginalized groups.
DaMarion's personal experiences as a gay individual and minority have driven him to choose advocacy as his path. He actively speaks out against injustices faced by the LGBTQIA+ community, collaborating with organizations like the Mocha Center and the Shade Project. For him, authenticity and courage in the face of adversity are more important than living in fear.
In his role within Morehouse ADODI, DaMarion plans various initiatives, including pop-up shops for condoms and educational events with partners like Naesm. His overarching goal is to rebuild ADODI's outreach, pre-COVID levels, while providing essential education and services to the Morehouse community.
DaMarion is a recipient of the FFRF Cliff Richards Memorial Scholarship.
Erica | University of South Florida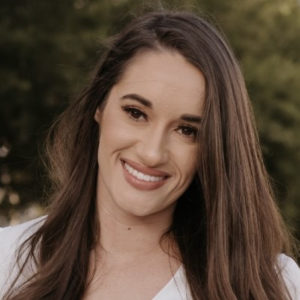 As a graduate student pursuing a master's degree in urban and regional planning at the University of South Florida, Erica is deeply committed to becoming a planner for the city of Tampa with a specific focus on affordable housing, coastal resiliency, public policy, and community development to uplift marginalized residents.
Her background in a religious family and undergraduate studies in the "Bible Belt" fostered a curiosity about different belief systems, leading her to pursue a bachelor's degree in religious studies. This exploration did not shake her personal beliefs, but it laid the foundation for her gradual transition to secularism, which began around 2015. Volunteering at a drop-in center for homeless youth, which served a predominantly LGBTQIA+ population, opened her eyes to the pain and rejection faced by these individuals due to their identities, sparking her initial questioning of religious teachings. In 2020, witnessing racism within her white Christian community during the Black Lives Matter protests further fueled her journey away from religion. By 2021, she embraced agnosticism, which allowed her to cultivate empathy, self-acceptance, and a commitment to challenging discriminatory beliefs, particularly regarding gender equality.
Erica's activism extends beyond personal growth. She volunteers at a community garden, caring for plants and supporting their growth. Her internship with Plan Hillsborough involves secular activism, advocating for affordable housing, addressing climate change, promoting sustainable growth, and prioritizing marginalized communities. Her work on the Flip Jr. project demonstrates her dedication to educating minority students about planning and transportation safety, empowering them to become advocates in their communities.
In the upcoming academic year, Erica aims to deepen her understanding of how policies and community development can enhance the lives of all citizens, regardless of their backgrounds. She plans to attend planning conferences focused on matters of race, diversity, and equity, further exemplifying her commitment to creating a more inclusive and just society through education and activism.
Erica's scholarship is sponsored by the Florida Humanist Association.
Erin | University of California, Berkeley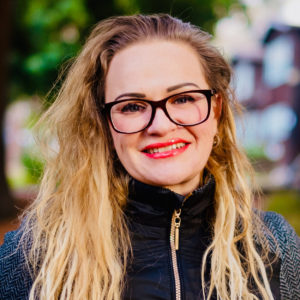 A legal studies major at the University of California at Berkeley, Erin's educational aspirations center around attending law school with a specific focus on becoming a public defender. Her strong sense of duty drives her passion for advocating for those without a voice in the criminal justice system. She firmly believes in recognizing the inherent humanity of all individuals, irrespective of their circumstances or accusations, and she opposes the prison industrial complex, advocating for quality legal representation for everyone, regardless of their economic status.
Growing up, Erin always identified as secular, embracing reason and evidence-based thinking in contrast to religious beliefs that surrounded her. Despite societal pressures, she learned to value her secularism as a strength, guiding her towards free thinking, intellectual curiosity, and personal responsibility. Erin's secularism has shaped her moral values, emphasizing reason, compassion, and empathy while respecting others' beliefs and advocating for the separation of religion and state.
Erin's personal experiences with incarceration have deeply influenced her perspective. She views higher education as a powerful tool to break the cycle of incarceration and transform lives. By pursuing higher education, formerly incarcerated individuals can not only change their own destinies but also become advocates for systemic change, dismantling barriers that perpetuate recidivism.
Erin is actively involved in campus organizations supporting reentry students and those affected by the criminal justice system, serving as a Retention Chair and Wellness Coordinator for the Underground Scholars at UC Berkeley. She believes education can counteract the prison industrial complex and aims to draft bills, publish articles, and advocate for organizations that benefit formerly incarcerated individuals. Furthermore, Erin intends to establish a Secular Student Alliance chapter at UC Berkeley to provide support and a sense of community for secular students on campus, promoting diversity of thought and evidence-based decision-making.
Erin's scholarship is sponsored by Atheists United, Inland Empire Atheists Agnostics and Humanists, and the Humanist Society of Santa Barbara.
Hannah | Georgia Institute of Technology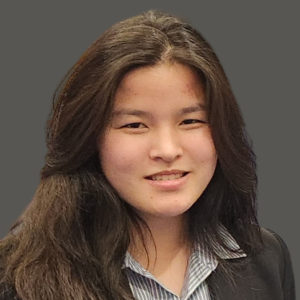 Hannah, a biomedical engineering major at the Georgia Institute of Technology, is on a mission to use her education and career to bridge gaps in healthcare accessibility, particularly in the field of regenerative medicine. Her passion is driven by the increasing demand for innovative medical solutions, and she aspires to make regenerative medicine accessible to all. She plans to pursue a Ph.D. in Biomedical Engineering to develop innovative and cost-effective solutions in this field.
Raised in a religious household, Hannah's journey towards secular humanism was gradual but transformative. She began to question her faith as she encountered scientific explanations that contradicted her religious beliefs. Her identity as a secular humanist is now firmly rooted in her reliance on reason, deriving meaning from her connections with loved ones and her contributions to society.
Hannah's identity as an Asian-American played a significant role in her secular humanist journey. She grappled with the intersection of her race, and gender within the context of religion. The Christian faith she was born into felt contradictory to her core identity, and she confronted issues of cultural imperialism, gender expectations, and the erasure of non-Western traditions.
Hannah founded an LGBTQ+ advocacy group and engaged with church leadership to challenge exclusionary policies. Armed with evidence and a commitment to justice, she made compelling arguments for inclusion, invoking the example of Jesus as an advocate for inclusivity. In the theater department at her university, Hannah worked to increase diversity in the plays selected, particularly by highlighting LGBTQ+ stories. As a leader, she faced opposition but used universal themes and personal testimonials to make her case for inclusivity. This experience shaped her as an ally and advocate for intersectional justice.
Looking ahead, Hannah has set specific goals for her activism, including increasing support for the LGBTQIA+ Student Union and deepening her involvement in racial justice movements. She plans to audit university policies through an anti-racist lens, facilitate trainings on bias and privilege, and continue volunteering with local immigrant rights organizations.
Hannah's scholarship is sponsored by the Secular Student Alliance.
Jillian | Florida State University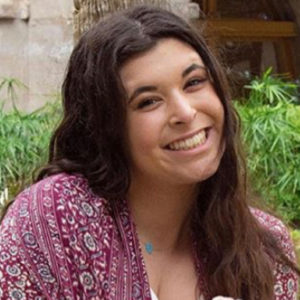 Jillian is pursuing a double major in Human Development and Family Sciences and Psychology at Florida State University with a strong passion for working with children. She believes in the transformative power of adults in shaping the healthy growth and development of children. Jillian is committed to creating a positive impact on children's lives and helping them become the best versions of themselves. She also aims to incorporate the cultural aspects of Judaism into her future career.
Her secular identity is deeply rooted in humanism. Jillian values compassion and strives to contribute to a kinder society. Her upbringing by parents who advocated fighting for the underdog and inclusion has shaped her belief in the importance of treating others with compassion and understanding.
Jillian's gender identity and race intersect with her secularism, motivating her to create safe spaces and opportunities for women. She acknowledges her privilege as a white woman in America, which enables her to speak out for women's rights. She recognizes the ongoing struggles for women's rights globally and feels a responsibility to advocate for those who may face severe consequences for doing so in other countries.
Activism is a significant part of Jillian's life. She has embraced a commitment to fighting for the underprivileged and supporting those who may not have the means to advocate for themselves. In her roles in her youth group and at Florida State University Hillel, she has taken on leadership positions in social justice programming. Jillian places a strong emphasis on human rights in her social justice initiatives, believing in the importance of educating people about issues related to their identities. She led a program with Women of the Wall, an organization fighting for women's rights in Israel, emphasizing the need to support and educate others about their struggle for equality and freedom of religion.
Jillian's scholarship is sponsored by The Society for Humanistic Judaism.
Julius | Midwestern State University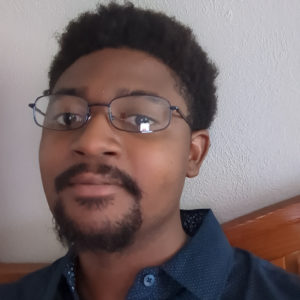 Currently studying psychology at Midwestern State University, Julius aspires to delve deeper into the neural correlates of prejudiced attitudes through face-processing research in a master's program after completing his undergraduate studies. His ultimate career goal is to become a research scientist contributing to the field of political neuroscience, aiming to unravel the neurocognitive mechanics of intergroup conflict. In the future, he plans to work with domestic extremists and former extremists to help them disengage from hate-filled movements and prevent acts of terrorism against marginalized communities.
Julius's background is rooted in an impoverished, Christian household in the South. Raised to prioritize faith above all else, he initially embraced Christianity. However, the passing of his mother when he was 11 led to a gradual shift in his mindset. He realized that he had not invested enough in science and knowledge about the natural world due to his dedication to faith. The pandemic served as a catalyst for his growing interest in science and secularism, offering a tool to seek knowledge without fear of challenging religious beliefs.
Being an openly gay black man in Texas presented a complex challenge, as he had to navigate stereotypes and societal expectations tied to his identities. Religion often made living openly as an LGBTQ+ individual exceedingly difficult. However, leaving his faith allowed him the freedom to embrace his gender identity and express it authentically.
Julius has actively engaged in volunteer work, including participation in the San Antonio Diaper Drive with the Freethinkers Association of Central Texas and volunteering with Austin Atheists Helping the Homeless. He is currently a junior research fellow with The American Counterterrorism Targeting & Resilience Institute, where he's conducted valuable research on extremist communities and radicalization mechanisms. This research, aimed at identifying and mitigating hate-based extremism, has been accepted for publication in the Journal of Strategic Security.
Julius is the recipient of the Zora Neale Hurston Scholarship - awarded jointly by Black Nonbelievers and the Secular Student Alliance.
June | University of California, Los Angeles
June aspires to attain a law degree to bolster her expertise in the legal and political realms. This educational pursuit aligns with her career goals, as she aims to further develop their political consultancy firm to engage and empower young activists, challenging the traditional landscape of politics and advocating for progressive values within the Democratic Party.
June's humanist and atheistic beliefs are grounded in a critical examination of religious dogma and its impact on rational thought, compassion, and creativity. She describes how her upbringing and identity as a gender-fluid, gay, mixed-race individual informed their rejection of religion. Her experiences highlight the flawed aspects of religious doctrines, which often justified discrimination against marginalized communities.
As a secular activist, June actively works to transition nonprofit housing initiatives away from faith-based approaches that emphasize spiritual recovery over housing security. She collaborated with housing advocates and lawmakers to address homelessness and challenge requirements that hinder access to transitional housing.
June's activism extends to campaigns for the Equal Rights Amendment, women's reproductive justice, and progressive candidates across various levels of government. She founded her own consulting firm, June Primary Strategies, focusing on youth-led politics and advocating for secular policies in areas such as abortion rights, racial and gender equity, and economic assistance. She also takes leadership roles on campus, transforming student organizations like California College Democrats and working to establish a Youth Politics mentorship program within the Stonewall Democratic Club. In the upcoming year, June plans to continue her efforts in mentoring and empowering young activists, striving for a more progressive and youth-oriented future in institutional politics.
June's scholarship is sponsored by the Secular Student Alliance.
Justin | University of Florida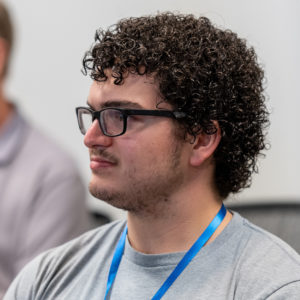 As a fourth-year Computer Science major at the University of Florida with aspirations for a Ph.D. in Theoretical Physics, Justin seeks to amplify the voices of non-religious individuals, especially young people in less progressive environments.
Raised as a non-denominational Christian, Justin's transition to atheism six years ago prompted deep self-reflection. He recognized the prejudice and bigotry that once stemmed from his religious beliefs and made a conscious choice to commit to humanism and secularism. This change allowed him to embrace acceptance for all individuals and to stand against the barriers that prevent people from expressing their true selves. Despite his privilege as a white, middle-class, heterosexual male, Justin feels a strong sense of responsibility as a secular ally to those fighting for equality. He believes in advocating for others, particularly those facing systemic challenges.
In his personal relationships, Justin strives to spread secular ideals and challenge religiously influenced viewpoints, especially when they infringe on the lives of others. He engages in conversations with family and friends who hold religious beliefs, emphasizing the importance of personal beliefs not dictating public policies.
Beyond personal relationships, Justin actively participates in campus activism. He engages in Street Epistemology to encourage critical thinking and discussions about belief systems. He supports the Pro-Choice movement and Women's Rights movements, recognizing the need to separate biological facts from theological ideas and advocating for women's rights in the face of conservative Christian opposition.
As President of the UF chapter, Justin has plans to organize events that foster inclusivity and collaboration with other campus groups, such as LGBTQIA+ clubs and the Black Student Union. Additionally, he aims to host events specifically centered around secularism. Justin acknowledges the legislative challenges posed by religious influences in Florida and is committed to raising awareness about the importance of the separation of church and state through SSA UF's initiatives.
Justin's scholarship is sponsored by the Florida Humanist Association.
Katherine | University of Pennsylvania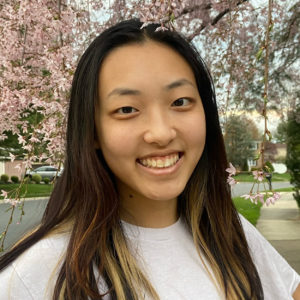 As she embarks on her academic journey majoring in Design at the University of Pennsylvania, Katherine's artistic exploration has evolved to encompass real-world issues. She aspires to use her creative talents to address contemporary challenges, such as environmental and cultural issues.
Katherine's evolution as a secular humanist reflects her commitment to critical thinking and questioning. Growing up exposed to diverse religious beliefs, she discovered a more human-centered worldview that prioritizes reason, compassion, and the value of every individual. Her journey led her to join the Camden County Humanists, where she found a sense of belonging and empowerment among like-minded individuals dedicated to creating a more compassionate and rational world.
As a woman of Chinese descent from a lower-class background, Katherine faced discrimination across various dimensions of her identity. Her secular humanism became a wellspring of strength and resilience, reinforcing her belief in the inherent worth of every individual. It ignited her determination to challenge discrimination not just for herself but for others facing similar struggles. Katherine actively advocates for the rights and dignity of individuals facing discrimination based on race, gender, sexuality, or class.
Her activism takes the form of challenging discriminatory attitudes and promoting understanding and inclusivity through education and empathy. She has co-published and illustrated children's books addressing critical issues and organized events promoting interculturality. In the UNICEF Club, she advocates for children's initiatives and extends kindness to the less fortunate through blanket-making events and card-writing for hospitalized children. She provides academic support through school-wide peer tutoring and fosters kindness through the Random Acts of Kindness Club. She also plans to establish a chapter of the Secular Student Alliance, fostering critical thinking and open dialogue.
Katherine is the recipient of the FFRF Yip Harburg Lyric Foundation Scholarship.
Kennedy | University of North Carolina at Charlotte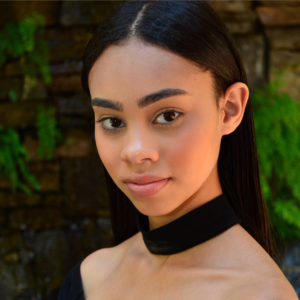 Kennedy is an ambitious student at the University of North Carolina at Charlotte with plans to pursue a law degree. Her ultimate goal is to become a strong advocate for queer rights and people of color in North Carolina's legislative offices, a commitment that transcends potential career changes.
Her journey from a religious upbringing within the International Church of Christ to secularism was shaped by her early exposure to the church's teachings. However, her escape from religious indoctrination via the internet was a turning point, leading her to cherish her secular identity as a source of safety and personal control.
Kennedy's secularism is intricately tied to her identity. Through online exploration, she discovered secular Womanism and queer theory, finding that many church teachings directly contradicted her identity and well-being. This realization played a significant role in her journey to disavow her church's faith.
Kennedy's activism predominantly centers around her powerful voice and writing skills. As a staff writer for a magazine targeting young adults, she advocates for progressive causes and challenges the influence of religion on GOP policies. Her articles often address the need for secular policy in areas such as environmentalism, trans rights, and education. As a peer sex educator, Kennedy advocates for comprehensive and accurate sex education policy and equitable legislation for queer individuals. She organizes events, drives, information sessions, protests, and counseling sessions to create safe and inclusive spaces for students to express their sexuality.
Beyond her advocacy for LGBTQ+ rights, Kennedy engages in projects promoting social and economic equity. She has participated in research aimed at addressing challenges faced by the Latin American immigrant population in Charlotte. She is also involved in planning a children's festival promoting diversity, equity, and inclusion. Her dedication extends to political institutes and oral history projects that highlight the contributions of women of color activists in North Carolina.
Kennedy's scholarship is sponsored by the Secular Student Alliance.
We are honored to work with amazing student leaders. We hope that you will join us in supporting secular students across the country. 
Kourtney | Spelman College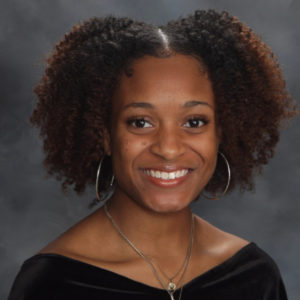 Majoring in Sociology and Anthropology with a minor in Public Health, Kourtney is committed to the social well-being of Black communities through secularism. Her mission revolves around reproductive justice, menstrual equity, and healing for the Black community, demonstrating her proactive engagement with pressing social issues. Her thirst for knowledge drives her ambition to pursue a Ph.D. in African American and Women & Gender Studies, aiming to become a college professor. With this career path, she intends to advocate for secular ideals while creating a safe space for Black individuals to learn about their history and existence.
Kourtney's secular identity is deeply rooted in the separation of morality and political activism from religious influence. She emphasizes the importance of secularism in navigating inherently political aspects of her identity as a Black woman in the United States. Her approach combines compassion with social action, drawing inspiration from Buddhism and spiritual practices to address social justice issues affecting Black populations.
Her involvement in Spelman College's Unite for Reproductive and Gender Equity (URGE) chapter reflects her commitment to advocating against abortion bans and restrictions on women's rights. Kourtney's initiatives aim to ensure free and safe abortions for all who choose them and to promote menstrual equity and education in academic settings. She actively participates in programs such as Spelman College's Social Justice Program and the UNCF/Mellon Mays Fellowship. She also creates spaces for healing and creative liberation through initiatives like URGE and Knittens, the first yarn-working club on campus.
Her dedication extends to community building and space-holding efforts, including partnering with Seed Life Foundation to address teen dating violence and sex trafficking within academic settings. Kourtney's involvement with B.L.I.S.S (Beauty, Light, Inspiration, Self Love, & Self Care) emphasizes the importance of accurate Black girlhood representations and mindfulness activities, empowering young Black girls.
Kourtney is the recipient of the FFRF Cliff Richards Scholarship.
Lilac | Commonwealth University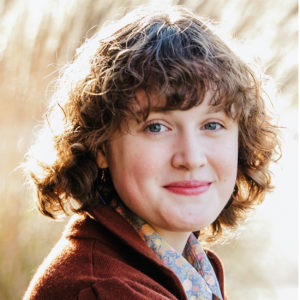 At Commonwealth University (formerly Mansfield University) in rural Pennsylvania, Lilac, a student pursuing a music technology degree, has a profound commitment to education, humanism, and activism, particularly in promoting social justice and combating bigotry. From a young age, Lilac faced challenges in a Christian parochial school due to their autism and non-conformity. This experience drove them to question religion and embrace atheism, valuing freedom from religious constraints.
Lilac actively participates in pro-choice marches and promotes diversity in their community, challenging those who use religion to discriminate against LGBTQIA2+ individuals. They recognize the importance of separation between church and state, especially in a region where religious influence encroaches on public policies.
In their rural community, Lilac embarked on a Girl Scout Gold Award project to combat bigotry. This project involved partnering with Tioga County Pride, creating a website, and distributing window stickers to local businesses as a symbol of acceptance for marginalized groups. Part of their Pride project was presented in a documentary by Discovery Education: The Courage to Act: Forming a Chain of Resistance, April 2023
Lilac's dedication extends to advocating for diversity in public libraries, sharing resources with educators, coordinating Pride Month celebrations, and addressing the rights of students to form a Gay-Straight-Alliance club. This impactful work was officially recognized when the mayor and city council celebrated Lilac for their outstanding contributions in promoting LGBTQIA2+ awareness.
Lilac's scholarship is sponsored by The Freethought Society.
Lillian | Fordham University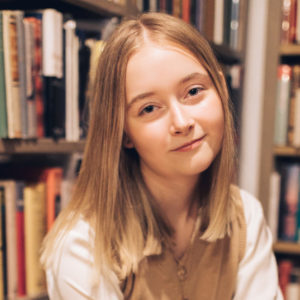 In her pursuit of education, Lillian started her studies in political and environmental science at Fordham University, with a career goal of becoming an environmental lawyer. She envisions a future where she can leverage her legal expertise to make positive changes, particularly in the realm of environmental protection while continuing her volunteer work with youth education and engagement-focused organizations.
Lillian's humanist journey has been marked by her experiences in a Catholic environment that initially left her searching for a connection to the faith. She spent her childhood attending church, seeking validation in the stories and teachings of Christianity. However, over time, as she encountered inconsistencies and gaps in the religious narratives, she gradually embraced agnosticism. This transformation allowed her to break free from the pressure to conform and experience a sense of liberation in not knowing the existence of a higher power.
Her experience as nonreligious at Fordham has been good so far, but being agnostic and queer at her former school is where problems arose. As a result, Lillian is pursuing degrees in political science and law with a clear aim to fight for LGBTQ+ rights and other social justice causes from a legal standpoint. She also actively engages in LGBTQ+ history education initiatives and serves on the youth advisory board for a public health research project focused on queer youth. Her determination to create safe spaces and provide historical representation for LGBTQ+ individuals in her former Catholic school demonstrates her resilience and dedication.
Lillian's activism extends to a range of social and environmental issues, and she aspires to represent environmentally oriented nonprofits in the future. Her organization, Students Stand Up, aims to empower youth to find their voices, and she serves on her city's Environment and Sustainability Commission, advocating for environmental justice. In addition, she plans to join environmental activism efforts in New York City while also challenging the administration at her former school by starting a queer book club and supporting the Gay-Straight Alliance, despite resistance from the school due to conflicting Catholic beliefs.
Lillian's scholarship is sponsored by the HumanistsMN and HMN members Craig Luedemann and Mary Robischon.
Lucia | North Idaho College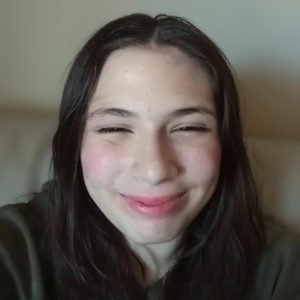 Attending North Idaho College, Lucia is an anthropology major with a strong commitment to learning and promoting Indigenous Studies. She aspires to continue her education at the University of Washington in Seattle, with a particular focus on reviving various cultural facets, including language, music, and rituals/sacred religious practices, to help Indigenous communities restore and revitalize their heritage. She recognizes the importance of preserving these aspects, which have been endangered by historical oppression and forced assimilation.
Her journey into secularism and agnosticism is informed by a deep understanding of the separation of church and state. Lucia acknowledges the historical injustices perpetuated by religious institutions tied to governance, particularly against indigenous communities and other marginalized groups. She believes that emphasizing secularism is essential in promoting religious freedom and protecting the rights of individuals from diverse backgrounds.
Lucia's lower-class background and questioning of her own sexuality, in the face of religious family members, have contributed to her secular perspective. She has witnessed the harmful rhetoric and dehumanization of women across various religions, and her experiences have fueled her commitment to advocating for secularism and religious neutrality in governance.
As a member of the American Indian Student Alliance, Lucia has actively advocated for the removal of religious symbols from her academic institution and the recognition of indigenous ritualistic practices. Lucia's intersectional activism focuses on addressing issues faced by Indigenous communities, including resource disparities on reservations and the crisis of Missing and Murdered Indigenous Women. Through her activism, she strives to raise awareness, advocate for policy changes, and bring justice to marginalized communities.
To celebrate Hispanic Heritage Month, Lucia plans to host an informative booth about the arrival of Catholicism in South America. Drawing from her Mexican Indigenous heritage and exploration of the Yaqui tribe's pre-colonization beliefs, she aims to shed light on the rich and colorful aspects of dying religions. Her goal is to encourage recognition, appreciation, and potential revitalization of cultural elements that have been marginalized due to religious violence.
Lucia is the recipient of the Dr. Hector Avalos Scholarship, jointly sponsored by Hispanic American Freethinkers and the Secular Student Alliance
Luke | Colorado College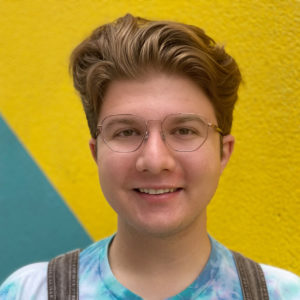 As a student majoring in International Political Economy with a minor in Latin American and Caribbean studies, Luke aspires to attend a graduate program, potentially in public health or public policy, to further his goal of working in a progressive non-profit organization. His passion lies in advocating for LGBTQ+ and Chicanx equity and rights, particularly within his home state of Colorado.
Growing up in a predominantly white and conservative community in Colorado, Luke faced isolation and othering as a queer Latinx child. He initially sought acceptance by participating in religious activities, identifying as a Christian in an attempt to fit in. However, he soon realized that his religious circles would never fully accept his identity, leading him to embrace humanism in high school. Luke's humanism focuses on ethical practices and addressing the challenges his community faces.
Luke's secular identity is closely tied to his experiences as a queer man and a Mexican American. He faced harassment and discrimination from religious groups when he openly expressed his sexuality, reinforcing his commitment to humanism and creating secular spaces for acceptance. Additionally, his awareness of the historical role of Christianity in colonization and the dominance of Indigenous populations in Mexico has fueled his dedication to secularism as a means to fight discrimination and build a better future.
During his college career, Luke has actively engaged in secular activism to address specific issues within his local community. He worked on a project aimed at identifying and dismantling systemic barriers in healthcare for LGBTQ+ individuals. In response to the Club Q tragedy, he expanded his efforts to provide support and resources to the LGBTQ+ community. Luke also participated in the Bonner Fellowship, allowing him to contribute to secular activism initiatives on campus. Furthermore, Luke worked with One Colorado, an advocacy organization for LGBTQ+ Coloradans. His fundraising efforts and promotion of the organization's work at community events demonstrate his dedication to creating a more inclusive and equitable society.
Luke's scholarship is sponsored by the Jefferson Humanists.
Mahesh | California Polytechnic San Luis Obispo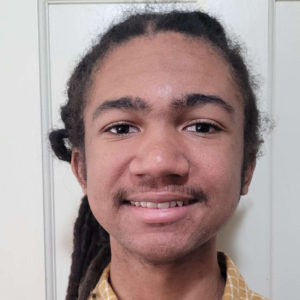 Mahesh is an academically focused student pursuing electrical engineering at California Polytechnic San Luis Obispo. He values engineering for its demand for rational thought and critical thinking skills to solve complex problems. Beyond his academic pursuits, Mahesh is a staunch activist, particularly concerned about injustices faced by minority communities worldwide.
Growing up as a black child, Mahesh's parents instilled in him a deep understanding of the systemic injustices faced by minorities. This awareness fueled his commitment to activism from a young age. He believes that it's crucial to confront and expose injustice to better humanity, making it a shared responsibility.
Mahesh's atheism stems from his experiences with his mother's religious beliefs. Their family practiced a denomination of Hinduism that caused his mother tremendous anxiety, as she believed every positive or negative event in her life was determined by divine karma. This led Mahesh to embrace rationalism and evidence-based thinking, recognizing that these principles underlie the progress of human society. He has consistently been an advocate for peaceful protest and civil disobedience as potent tools for driving social change.
Mahesh's secularism is deeply intertwined with his African American heritage. He sees religion as a tool historically used to subjugate marginalized communities, from justifying slavery to opposing civil rights and gender equality. He recognizes the pivotal role of religion in these issues and is committed to challenging its influence on societal structures.
Mahesh's scholarship is sponsored by Atheists United, Inland Empire Atheists Agnostics and Humanists, and the Humanist Society of Santa Barbara.
Ricardo | Burbank High School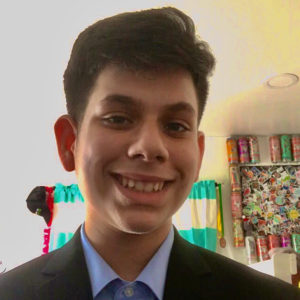 Having witnessed discrimination and systemic issues, Ricardo, a student at Burbank High School, is determined to unite fellow students and improve his community. His ambition is directed toward a career in the legal field, where he hopes to combat discrimination and corruption from within the police department or work as a public defender for organizations like the ACLU or the public defender's office.
Ricardo's journey towards humanism reflects his questioning nature and a desire for evidence-based beliefs. Raised in a Latino Catholic family, he was pressured into religious practices and beliefs. However, as he grew older, he realized the toxicity of this environment and began questioning religious dogma. He reached a point of agnosticism, where he required evidence to believe in something.
As a child, Ricardo struggled to reconcile his family's religious beliefs with his own questions and identity. He felt alienated and pressured due to his family's rigid expectations. Eventually, he rebelled against these expectations, openly declaring himself gay and agnostic. He found acceptance and support from his mother but faced estrangement from his father and other family members who could not accept his identity.
During his sophomore year, Ricardo and his friends returned to in-person school and noticed open expressions of LGBTQ+ discrimination and religious beliefs among students and staff. Experiencing hatred and discrimination from both students and the administration, he took action. He organized protests and created a Social Justice club on campus. This club provided a platform for students to come together, petition, rally, and discuss issues, ultimately leading to the removal of the principal through petitions and rallies.
For the upcoming academic year, Ricardo plans to focus on his education, career, and college preparation. He has joined organizations like the American Civil Liberties Union and Students Demand Action, where he actively communicates with local and state representatives to advocate for or against bills. His goal is to attend college, become the first in his family to do so, and continue his journey of activism and advocacy for a more just and inclusive society.
Ricardo's scholarship is sponsored by the Secular Student Alliance.
Savhanna | Metropolitan State University of Denver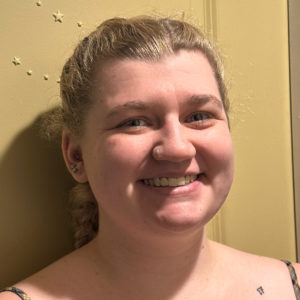 Savhanna's educational goals revolve around attending a law program and excelling academically, with a strong desire to avoid the struggles she faced during her undergraduate years. Her ultimate life goal is to find happiness and contribute to the happiness of others through her actions and advocacy.
As a self-identified humanist, Savhanna's beliefs have been shaped by her experiences growing up in a Catholic environment. She recognizes the hypocrisy within the church's teachings, where messages of love are often contradicted by discrimination against certain groups, particularly those who are not wealthy or who identify as LGBTQ+.
Savhanna's identity as a female, someone who grew up in poverty, and a bisexual individual has given her firsthand insight into how people are treated differently based on their gender, socioeconomic status, and sexual orientation. She has observed varying degrees of respect and acceptance from individuals, depending on whether they hold religious beliefs.
During the Black Lives Matter protests, Savhanna actively participated and experienced the use of tear gas, which ignited her desire to be part of meaningful change. She is committed to educating herself in effective ways to create a positive community impact and has set a goal to attend three activist events by December. While she acknowledges her limited prior involvement, she is determined to contribute and learn about organized activism, striving to be as engaged as possible in these events.
Savhanna's scholarship is sponsored by FFRF Metro Denver Chapter.
Serah | Florida International University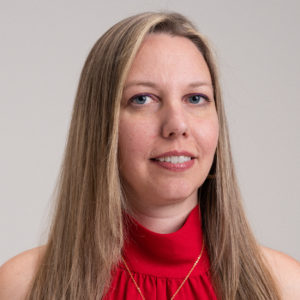 Serah, an older returning adult student, has dedicated nearly two decades to advancing secular and humanist values through various avenues of activism, education, and advocacy. As a lobbyist for LGBTQ+ and secular causes, including the Secular Coalition for Arizona, Serah has actively participated in political advocacy to promote these values. She also lent her expertise to humanist political campaigns, using communication as a powerful tool for change. Currently, Serah co-operates Spectrum Experience, a pioneering humanist communications firm, demonstrating her commitment to shaping cultural narratives that align with her beliefs.
Serah is now returning to college to complete their B.A. in Latin American and Caribbean Studies at Florida International University, focusing on Haitian Kreyòl. She aims to use her language skills to bridge gaps and amplify the voices of humanist colleagues working tirelessly to advance the humanist movement in Haiti.
Serah's atheistic identity emerged from an interfaith religious upbringing but evolved into a secular worldview that values clear, tangible ethical arguments over theological complexities. Her secular identity intersects with her identities as a queer relationship anarchist and anarcho-syndicalist, both of which challenge traditional religious and hierarchical norms. Serah's secularism informs their commitment to mutual aid, individual well-being, community health, and financial solidarity.
Serah's secular activism is deeply intertwined with their advocacy for LGBTQ+ rights, feminism, anti-racism, disability activism, and other marginalized identities. Serah has been a dedicated organizer, co-founding freethought communities, lobbying for secular causes, and managing communications for humanist campaigns and charities. She recently launched the Nonprofit Industrial Complex, a secular fiscal sponsorship nonprofit supporting mutual aid projects and humanist communities in Haiti, among others.
Serah's scholarship is sponsored by The Central Florida Freethought Community.
Sidarth | Wayzata High School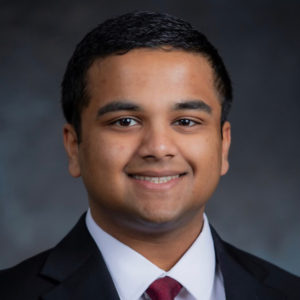 Sidarth is a dedicated first-year student at Washington University in St. Louis, studying Political Science and Mathematics as an Ampersand Scholar. With ambitions to pursue a law degree, Sidarth's journey has been marked by a strong commitment to public service, activism, and a secular perspective.
As an atheist, Sidarth's secular identity has been shaped by personal experiences and a dedication to reason. He is motivated to reduce the hypocritical influence of religion in our government created on the pillars of separation between church and state. Sidarth's journey was strengthened by the COVID-19 pandemic, which reinforced his reliance on science over rituals, solidifying his secular perspective. As a future policymaker, this secular outlook will guide his decisions, emphasizing evidence-based solutions and inclusivity, rather than dominating religious ideologies on the lives of others.
Sidarth's identity as an Indian-American and the son of immigrants informs his commitment to diversity in government. He is determined to ensure that the voices of immigrants are heard in a society where outsiders are often looked down upon.
Sidarth's activism is evident as his ideology deeply aligns with the mission of Humanists MN. In fact, witnessing the "Reject Christian Nationalism" billboard on the way to the State Capitol motivated him to learn more about humanism and discover ways to make an impact. He also recognizes the importance of informing others about secularism and the separation of church and state. His commitment to education equity is showcased through his participation in the AP African American Studies Pilot. Sidarth believes that accurate historical education, including the perspectives of marginalized communities, is vital in addressing discrimination and inequality. He opposes efforts to restrict racial education in Florida and actively works to ensure courses like AP African American Studies are accessible to all students, taught by teachers of diverse backgrounds.
Sidarth's activism extends to addressing gerrymandering in congressional districts, understanding its roots, and advocating for solutions. He was appointed to a 2020 Census Complete Count Committee to raise census participation among Indian-Americans in Minnesota and is determined to research and combat gerrymandering as a means to protect the integrity of democracy.
Sadarth's scholarship is sponsored by the HumanistsMN and HMN members Craig Luedemann and Mary Robischon.
Sofia | Texas Tech University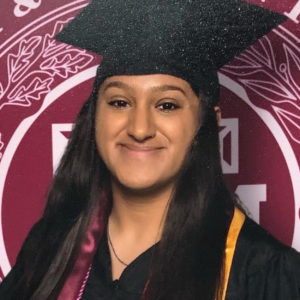 Sofia's educational aspirations, including pursuing a Master's in Public Administration at Texas Tech University and later attending law school, demonstrate a clear dedication to public service and social justice. Sofia aims to use her education to support and uplift her immigrant community while advocating for the separation of church and state to safeguard individual rights.
Growing up in a religious environment, Sofia faced the challenges of questioning her beliefs at a young age and enduring societal and familial pressures. Despite these challenges, she remained true to her secular identity. The discovery of the Secular Student Alliance during college provided her with a supportive community of like-minded individuals, reinforcing her commitment to secularism.
As an immigrant and a Hispanic female, Sofia challenges stereotypes and refuses to conform to preconceived notions about religious beliefs. She emphasizes that her achievements are a result of hard work and determination, not divine intervention, breaking free from the stereotype that immigrants should adhere to specific religious beliefs.
Sofia's activism within the Texas A&M Secular Student Alliance, despite the limitations posed by the pandemic, demonstrates her dedication to open dialogue and understanding among students with diverse perspectives. She actively engaged in advocating for justice, notably participating in protests to reinstate the student-led drag show and supporting reproductive rights and immigrant rights. Sofia's activism extends to supporting causes beyond her personal identity, emphasizing the importance of solidarity and fighting for justice for all.
Her future plans include joining activism groups in Texas, even in a conservative university environment, with a focus on empowering students, promoting feminism, and advocating for the rights of the LGBT+ community.
Sofia's scholarship is sponsored by Houston Oasis.
Tatiana | St. Mary's University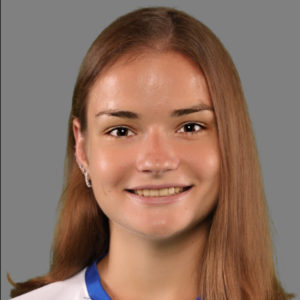 Tatiana is an English literature major at St. Mary's University and her educational aspirations are grounded in a desire to become a teacher. Being a child of an immigrant herself, Tatiana understands the challenges communities can face and aims to provide them with opportunities for a better future.
Tatiana's humanist values are closely tied to her secular identity as an agnostic. Her upbringing in a private Christian school eventually led her to question the existence of God, given the cruelty she witnessed in the world. Tatiana also recognized the presence of interwoven patriarchy in religious institutions, particularly in Christianity and Catholicism. This shift to agnosticism has allowed her the freedom to explore the different aspects of herself and her core beliefs around advocacy, equal rights, and love.
Tatiana is a vocal advocate for reproductive rights, understanding that these rights cannot be regulated or dictated by religious beliefs.
In the Fall of 2022, Tatiana helped to establish the group "Fangs Out Reproductive Rights In" (FORRI) at St. Mary's University, challenging the status quo on one of the oldest Catholic college campuses in America. FORRI joined a national charter of unofficially recognized reproductive rights clubs in America, becoming the first chapter in Texas since the overturning of Roe v Wade. The club aims to educate students about their innate rights to reproductive and sexual health, emphasizing love, education, and science over fear, hatred, and hypocrisy. She encountered opposition, even from the university's president, who sent a mass email defaming the club's name out of fear. Undeterred, FORRI partnered with nonprofits to distribute sexual health resources to students and addressed issues such as the lack of free menstrual products, high rape cases on campus, and overall shaming of freedom of speech on sexual health topics on campus. FORRI also received support from the Texas Women's Health Caucus and members of the Texas House of Representatives.
Tatiana is the recipient of the FFRF Al Luneman Student Activist Award.
Tessa | New College of Florida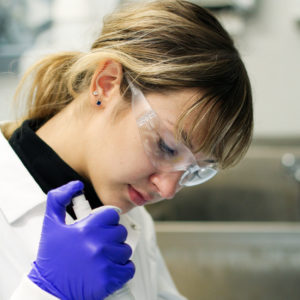 Tessa, a dedicated student of Biopsychology/Neuroscience, is on a mission to contribute significantly to the field of clinical psychology and neuroscience while actively promoting diversity, inclusion, and secular values within STEM and society. She aims to pursue a Ph.D. in Clinical Psychology or Neuroscience, specializing in cognition, and hopes to engage in both academic and individual research.
Tessa is committed to breaking down barriers and diversifying the STEM community. She envisions providing better education opportunities, especially for those with accommodated learning needs, advocating for underrepresented minorities in STEM, and raising awareness about these issues.
Tessa's secular identity is multifaceted. As a humanist, she prioritizes human rights and ethical conduct, emphasizing the importance of self-defined, individual life paths. Her agnosticism reflects her acknowledgment of the unknowable nature of religious truths, while her secularism underscores her conviction that faith should not influence civil affairs. Tessa's experiences as a woman and a bisexual person further inform her secularism. She challenges religiously imposed gender norms and advocates for equal treatment and opportunities, particularly in STEM fields. Her bisexuality reinforces her commitment to fighting for the equal rights of all individuals, irrespective of their sexual orientation, in a world that sometimes seeks to erase or undermine LGBTQ+ history.
At New College, Tessa's activism shines through her role as the president of STEMFem, a club dedicated to empowering women in STEM fields and fostering collaboration and support within the scientific community. STEMFem has organized educational field trips, environmental activism events, and screenings to shed light on the underrepresentation of minorities in STEM, demonstrating her commitment to advocating for greater diversity in the field.
Living in Florida, Tessa faces challenges related to religious ideologies impacting minority rights and reproductive freedom. She actively resists the influence of religion on public matters, particularly within her university, where curriculum changes threaten academic freedom. She has been a vocal participant in protests and advocacy efforts, championing the separation of church and state and fighting for educational freedom.
Tessa's scholarship is sponsored by The Humanists of Sarasota Bay.
Tinashe | Rutgers University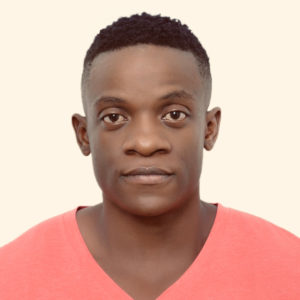 Tinashe, a gay black Zimbabwean man of immigrant status, is committed to challenging stereotypes and promoting acceptance within society. He focuses on addressing critical public health issues affecting the LGBTQ community, particularly gay men.
Recognizing the prevalence of toxic thoughts related to self-worth and body image, Tinashe aims to tackle problems such as substance abuse, unhealthy body ideals, and emotional/physical abuse. He believes these issues deserve attention and emphasizes the importance of applying research findings in ways that foster acceptance. Tinashe is acutely aware of the mental health and societal pressures faced by LGBTQ individuals, which often lead to self-harm and substance abuse. He advocates for a holistic approach to addressing these challenges, believing that inclusivity, diversity, anti-racism, and equity are essential.
As an atheist, Tinashe has found contentment and freedom from guilt in embracing this identity. His journey to atheism involved questioning religious accounts' historicity, reconciling them with his African reality, and reflecting on the violence and hate justified by religion.
He intends to join the Secular Student Alliance at Rutgers to create safe spaces for secular conversations. Drawing from his prior experience as a social worker in South Africa, he seeks to advocate for children in need and raise awareness about neurodiversity. Tinashe is encouraged by the growing number of young people moving away from traditional structured religion but recognizes the need for communities that provide a sense of belonging without religious ties. His dedication to fostering acceptance and secularism aligns with the mission of the Secular Student Alliance.
Tinashe's scholarship is sponsored by The New Jersey Humanist Network.
Tyler | Austin Peay State University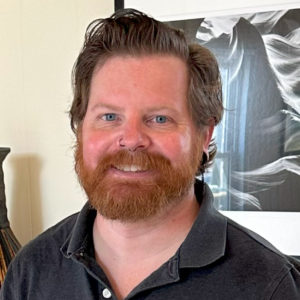 As a disabled U.S. Army veteran and a fourth-year doctoral student pursuing a Doctorate of Psychology in Counseling Psychology at Austin Peay State University, Tyler's dissertation focuses on defining religious trauma and exploring current treatment practices. His career goal is to enter academia as a professor or work within a college counseling center.
Tyler's identity as an agnostic atheist and humanist reflects a transformational journey. Raised in a semi-religious household, he spent years in a devout Christian environment before questioning theology in his early teens. Joining the military provided the opportunity for a critical examination of his beliefs, eventually leading him away from his prior faith tradition. After going through an "angry atheist" phase, Tyler settled into a secular activist mindset.
Tyler's identity also includes being a non-binary pansexual person, embracing authenticity and freedom that were not possible within his previous religious framework. This transformation underscores the importance of self-acceptance and breaking free from prescribed labels.
In terms of activism, Tyler's involvement with the Secular Student Humanist chapter at his university aimed to increase engagement, although it proved challenging. Outside of campus, he actively provides a secular perspective at local events, including a "theology on tap" gathering held at a brewery. His outspoken atheism and practice of positive atheism serve as a testament to doing good without a belief in a higher power.
Currently, Tyler's activism focuses on enhancing the living standards of student workers on his campus. Collaborating with the local United Campus Workers organization, he advocates for improved conditions, including free lunches for student workers within meal plans and a tiered pay system that considers the diverse levels of required work. Tyler's activism reflects his dedication to social justice and his drive to create a more equitable environment for his fellow students.
Tyler's scholarship is sponsored by The Military Association of Atheists and Freethinkers.
Ve | Howard University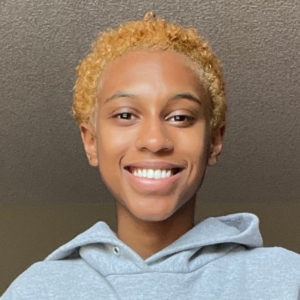 As a journalism major at Howard University, Ve wants to use their education as a powerful tool to advocate for marginalized and oppressed groups. Through their writing and investigative skills, Ve aims to shed light on everyday issues that impact minority and oppressed communities, striving to shape a better world through awareness and solutions to global and national social injustices.
Ve's humanist values shine through their commitment to healing justice. They believe that too often, religious beliefs are prioritized over the rights and livelihoods of individuals, particularly those outside certain religious norms. Their approach blends spirituality with humanism by placing healing justice at the center of their activism, aiming to eradicate the impact of racism, racial injustice, and oppression.
Their secular identity is deeply intertwined with their racial, gender, and sexual identity. As a Black, South-Asian-American, nonbinary, lesbian individual, they have witnessed the use of religious beliefs to justify oppression against people like them. Ve sees secularism as a means to combat this oppression by advocating for the separation of church and state, ensuring equal rights and opportunities for everyone, regardless of their beliefs or identities.
Ve's activism is particularly focused on reproductive rights. They actively spoke out and participated in protests when Roe v. Wade was overturned, using their voice to raise awareness about the importance of bodily autonomy as a fundamental human right. Their podcast serves as a platform to uplift and empower queer, Black womxn while addressing critical issues impacting their community. Their activism aims to enlighten people about the challenges their community faces, fostering awareness and driving change to secure equal rights and privileges.
In addition to their advocacy work, Ve volunteers with various non-profit organizations, including the Social Impact Movement, Stonewall National Museum and Archives, and the Voter Empowerment Project, to directly contribute to positive change in her areas of focus. Their dream is to work for organizations like the ACLU and NAACP, where they can further their mission of social justice and equality.
Ve is a recipient of the FFRF Cliff Richards Memorial Scholarship.
The application for the 2024 SSA Student Activist Scholarship opens on April 1, 2024.