Scholarships for Student Activists
Meet Our 2020 Student Activist Scholarship Recipients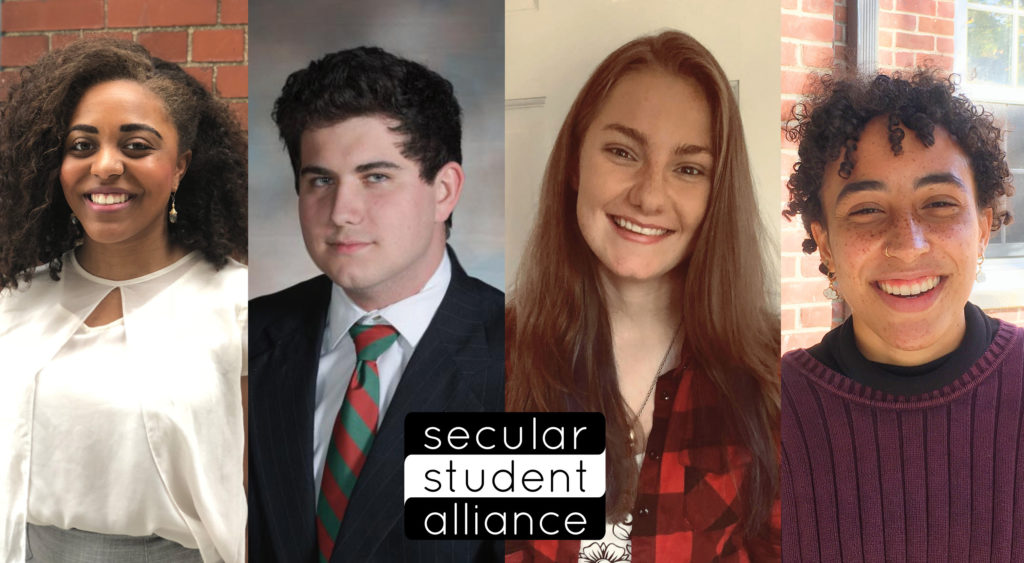 We are pleased to introduce our 2020 student activist scholarship recipients.
This year, our number of scholarship recipients has grown substantially due to new partnerships across the secular community. We are thrilled to introduce the Hurston Scholarship, in partnership with Black Nonbelievers, the Dr. Hector Avalos Scholarship, in partnership with Hispanic American Freethinkers, and several scholarships in partnership with Freedom From Religion Foundation—the Yip Harburg Lyrics Foundation Student Awards and the Cliff Richards Memorial Student Activist Awards.
Alexia | Kent School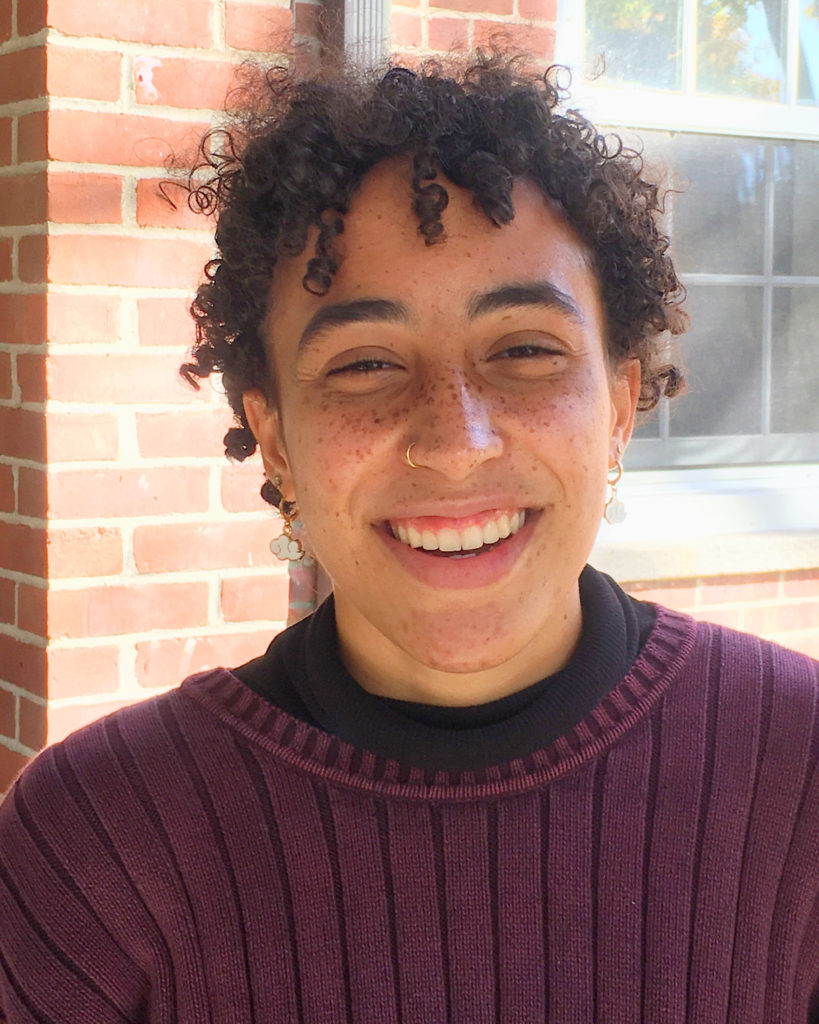 Alexia is a senior at Kent School and plans to earn their doctorate in Aerospace Engineering in order to help people through engineering solutions. Alexia hopes to work for NASA, specifically on environmental sustainability projects. They are passionate about creating community for students on campus to explore their identities and find their place in the world.
Alexia comes from a Catholic and Baptist family but came to their identity as an atheist activist in middle school. As they were developing their own queer and racial identity, Alexia faced conflicts with the religious beliefs of their parents and friends. 
Alexia has been a member of the Social Justice Club for four years, working to organize sit-ins around environmental activism and gun control laws. They are also the President of their GSA on campus, called Spectrum. They are currently working on a proposal to create a gender-inclusive hall in one of the campus dorms and gender-inclusive restrooms campus-wide. Additionally, they are working with Kent's Office of Admissions to develop a diversity outreach program to reach out to low-income and BIPOC communities. As a leader of the Community Equity Council, Alexia plans to bring speakers to campus and host a Martin Luther King Jr. Day program.  
Alexia's scholarship is sponsored by the Secular Student Alliance.
Amuri | Virginia Commonwealth University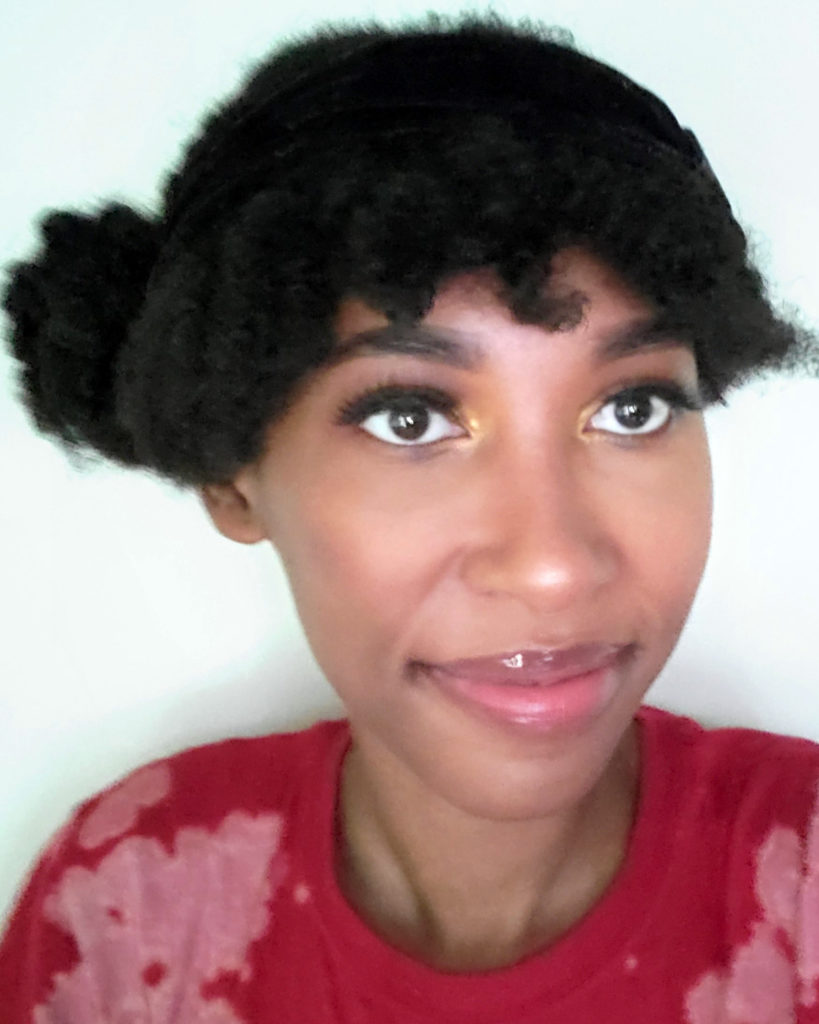 As a child, Amuri experienced periods of adversity and art was a form of escapism.  At Virginia Commonwealth University, she is passionate about art and wants to be a studio artist and art teacher. As the deprioritization of creativity in the classroom in favor of rehashed lesson plans stunts the development of a visionary lens, Amuri wants to ensure future generations are presented with artistic nurturing to maximize their potential.
Amuri wants to promote community engagement in the arts. She volunteers as an art studio assistant at the Children's Museum of Richmond, helping children create art and greatly further their social-emotional development. She also created several murals in the city of Richmond.
As an African-American, Amuri felt her racial identity led her to secularism, because religion was historically used as a tool of oppression for black communities within America. By promoting freethought within the black community, Amuri hopes this will help shape future leaders that are free from previous biases and unjust religious grounds for governing our society.  Amuri is a continuous participant in activism that points out that there is no justification for prejudice against nonbelievers as well as activism against the use of people forcing their beliefs on others.
As a studio artist, Amuri's work focuses on the manifestation of identity, particularly black identity and consistently features the powerful presence of the black figure as a way to rewrite the protagonist narrative western visual media historically assigns black figures.
Amuri is the recipient of the Hurston Scholarship, jointly sponsored by Black Nonbelievers and the Secular Student Alliance.
Bhagita* | a university in Florida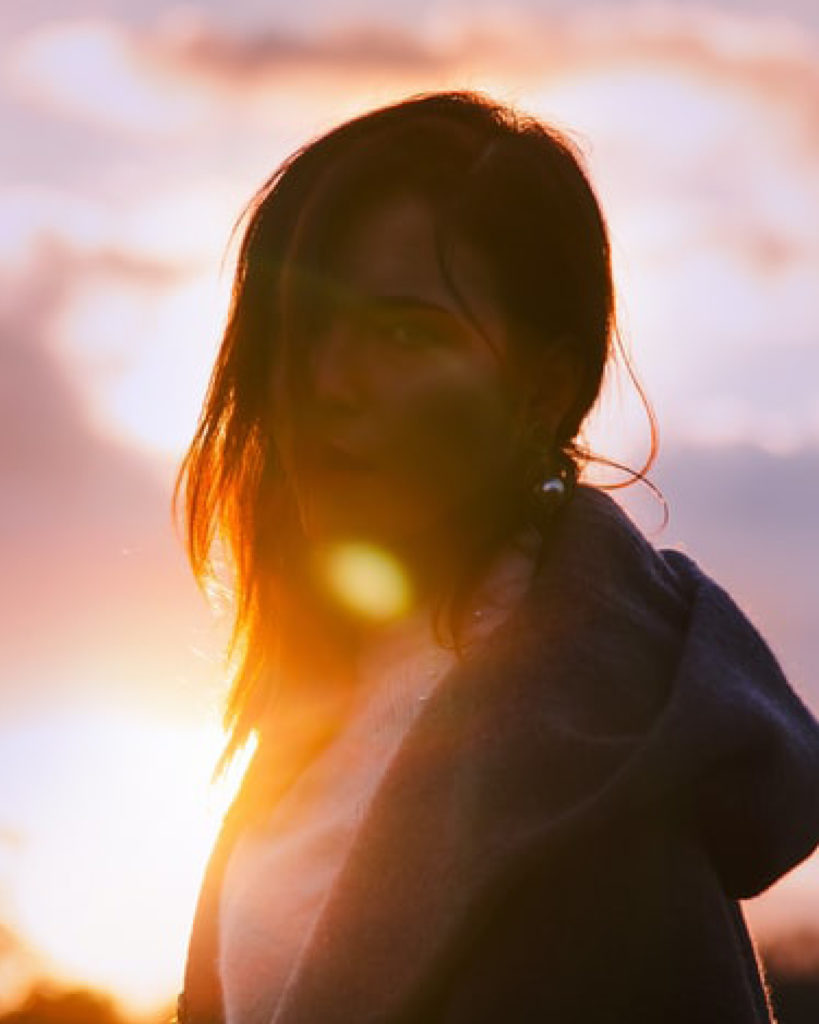 Bhagita is a senior biology major dual-enrolled at the school of medicine. Growing up on two different continents, she has witnessed the multitude of inequalities facing women. Inspired by these experiences, Bhagita has taken up minors in political science and transdisciplinary studies. Seeking to combine her interest in political activism with her love for science, Bhagita aspires to work in women's health, specializing in obstetrics and gynecology. Through her career as a doctor, Bhagita will advocate for women's and minorities' autonomy and right to exist.
Growing up Muslim in an Islamic country, Bhagita received formal religious education for over ten years and learned to read Arabic in order to read the Quran and recite prayer. Moving to the U.S. in the sixth grade, her mounting doubts lead to one compelling search, "can you leave Islam?" She grappling to pick and choose the parts of her culture she deemed acceptable and dismissing those intertwined with religious motifs she no longer believed in. Her humanism is a large part of her identity and guides how she chooses to live her life, the morals she stands by, and how she treats others. She hopes to use her position as a means of activism to create and support organizations aimed at atheists and humanists from a formally Muslim background. 
Bhagita started a Secular Student Alliance on her campus where she prioritizes intersectional activism. She has been involved with March for Our Lives and Black Lives Matters protests. She has published articles on the intersection of women's rights and religion and on her identity as a humanist. In the coming year, she hopes to expand her SSA, volunteer with Planned Parenthood, and encourage voting during the election year.
Bhagita is a pseudonym and her scholarship is sponsored by the Florida Humanist Association.
We are honored to work with amazing student leaders. We hope that you will join us in supporting secular students across the country. 
Braxton | Utah Valley University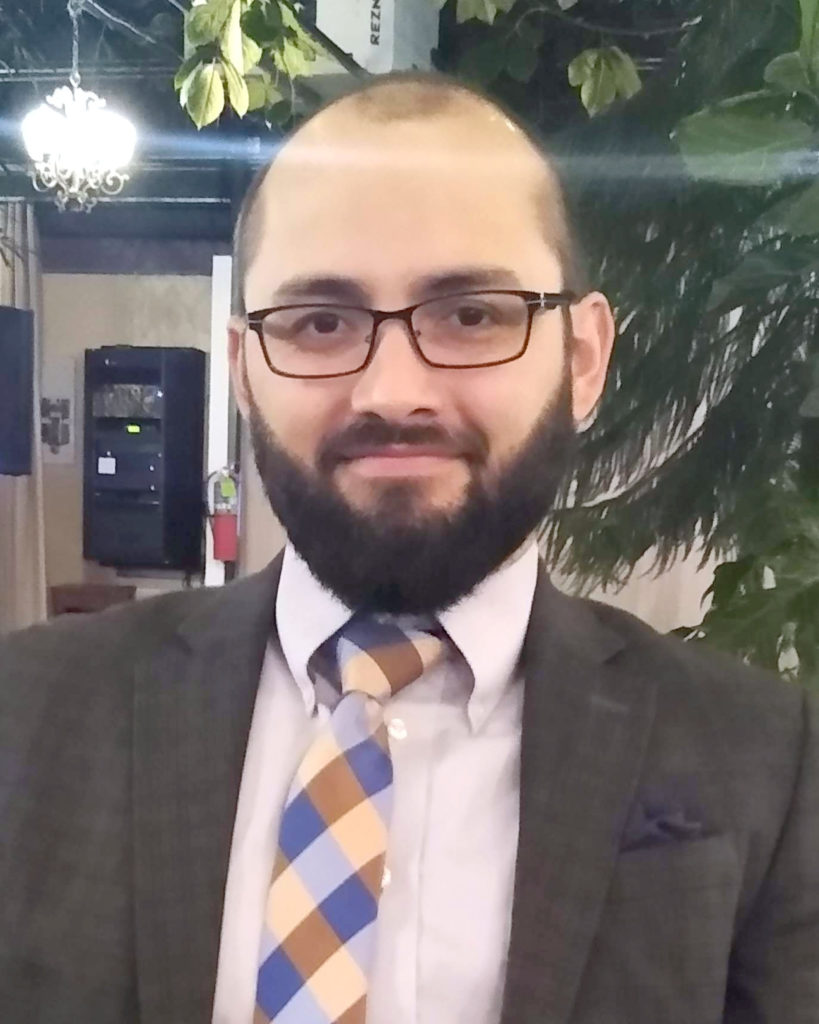 As a Navajo Native from Idaho, Braxton grew up in an LDS-Mormon family. Braxton felt the church and most members shunned his family because of their non-traditional background, family member's addictions, and their overall lifestyle. Eight years ago, Braxton officially left the church because he disagreed with the church's vocal stance against same-sex marriage among other things.  "I now identify as an atheist and strive to show people good comes from good people, not god."
Braxton saved enough money to attend Utah Valley University as an audio digital media major, but during his second semester, he was struck by a car while biking to work, fracturing his skull and rendering him unconscious for three days. After three weeks in the hospital, he re-learned how to balance, walk, and speak. While his doctors suggested he drop out of school, Braxton decided nothing was going to stop him from being the first of his family to get a bachelor's degree. When he came back to UVU, he started the Chess, Audio, and card games club on campus. He also started a volunteer and internship program between UVU and Primary Children's Hospital for fellow audio and video production students, all while being a full-time student and maintaining a 3.7 GPA. This year, he opened a concert/recording space for musicians and songwriters to combat Utah's "censorship for the sake of censorship."
In Utah, his SSA is helping to build community for secular students allowing students to find pride in who they are.
Braxton's scholarship is sponsored by the FFRF Yip Harburg Lyrics Foundation Student Awards.
Catherine | Rutgers University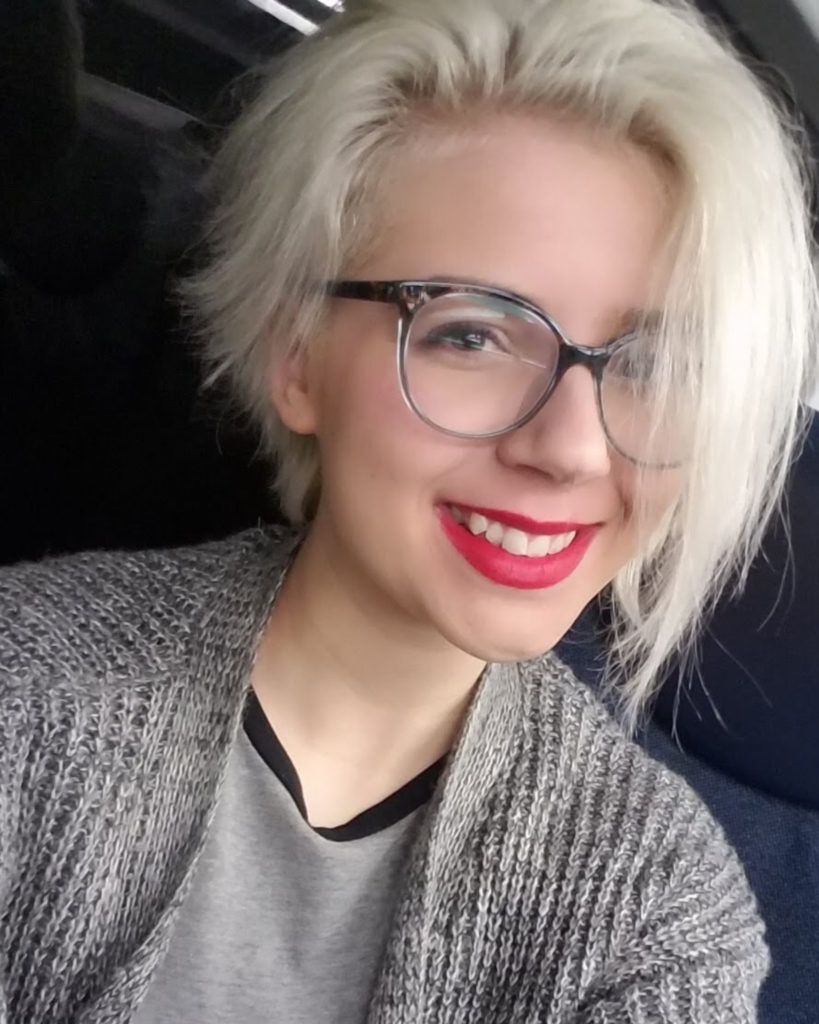 Catherine is a theatre and music lighting designer major at Rutgers University. At the age of 15, she was interested in the technical side of theatre and hopes to work on Broadway and eventually become a teacher. Catherine believes theatre and other storytelling art helps mold young minds into being more compassionate people.
Catherine's grandfather was a deacon and multiple great aunts and uncles are nuns and monks. Despite this, her religious parents raised her in a home void of religion, so, when she was old enough, she chose on her own. She says, "I am an atheist and proud of it."
Catherine is a very outspoken activist, believing the church should not hold control in the government. Catherine feels the impact of Christianity is negatively impacting women's reproductive rights and marriage equality. She has participated in multiple woman's rights marches, Gay Pride week, March for Science, and Black Lives Matter protests.  In high school, she was captain of the debate team writing mock-bills focused on racial and gender. She believes the strongest and most important piece of activism that she can do is to vote this November.
Catherine's scholarship is sponsored by the FFRF Yip Harburg Lyrics Foundation Student Awards.
Dalton | Missouri State University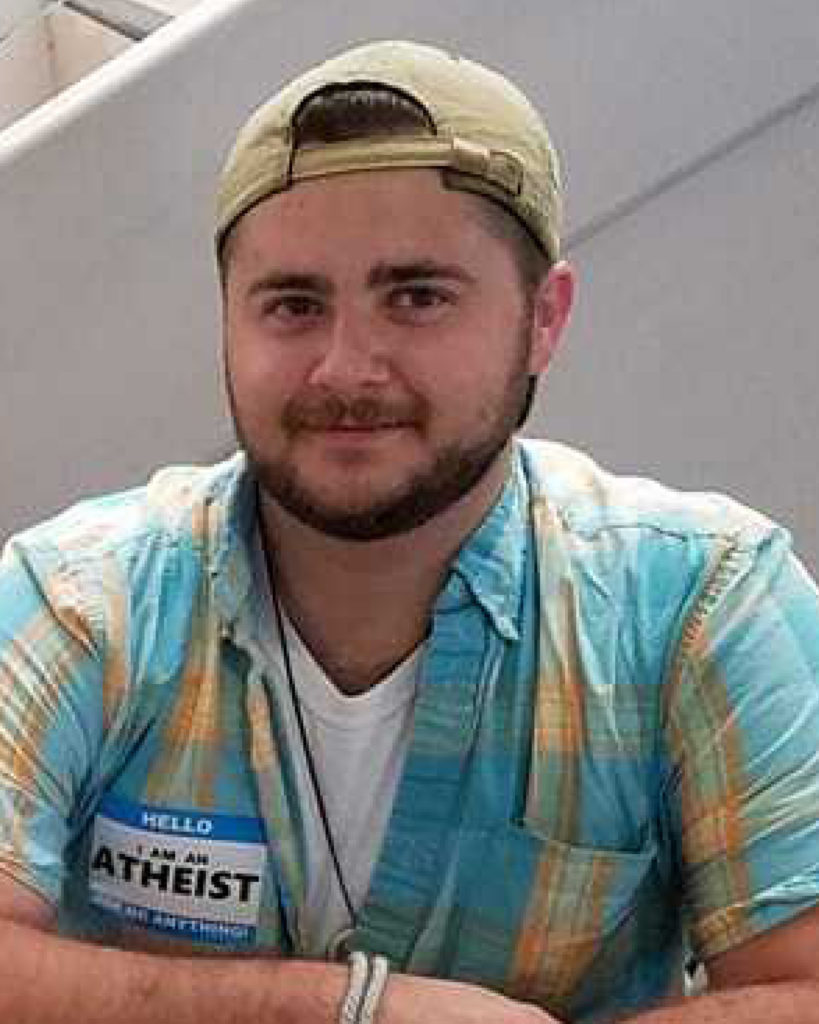 Dalton is a senior biology major with a minor in mathematics at Missouri State University.  Dalton seeks to pursue a career in conservation and ecological rehabilitation, such as reconstructing coral reefs. Dalton is a secular humanist first, but when it comes to his theistic worldview, also proudly identifies as an agnostic atheist. Dalton's activism seeks to foster a society that is secular and relies on evidence as a basis for legislation. 
Dalton served in several roles including the President and Student Representative for Secular Student Alliance groups for four years at Missouri State and the University of Arkansas, respectively. He worked with Planned Parenthood in supporting protests, canvassing for petitions, and recruiting volunteers. He has helped arrange for students in his SSA chapter to attend conferences and protests including the Women of Color Beyond Belief conference and an LGBTQ+ protest at the State Capitol. He volunteered as a poll worker at polling sites held at churches to ensure there are no barriers to safe voting. Last year, Dalton went before the Missouri legislature to speak against harmful legislation that would give religious student organizations the right to discriminate on Missouri campuses. Dalton now serves as a Student Advisor to his SSA Chapter and sits on SSA's National Leadership Council, where he is able to use his years of organizing experience to provide mentorship and support to other SSA Chapters and leaders.
Dalton's scholarship is sponsored by the Secular Student Alliance.  
Daniel | Rhode Island School of Design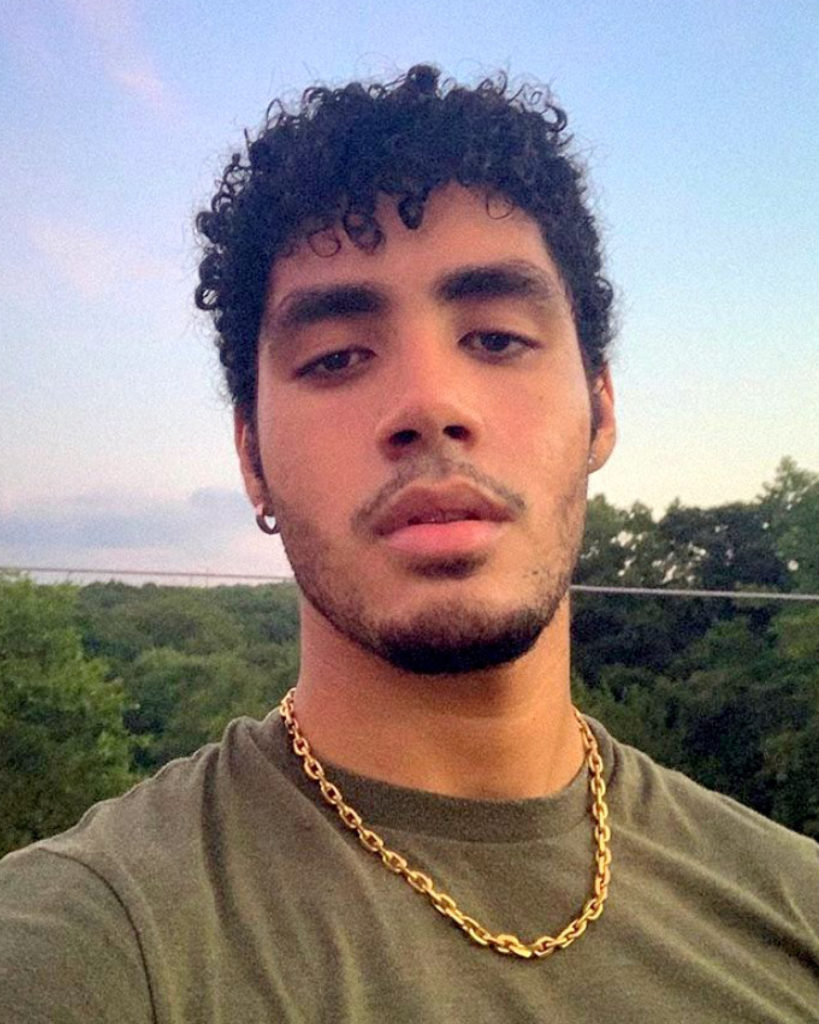 The first in his family to go to college, Daniel is majoring in photography at the Rhode Island School of Design and enjoys using his photos to tell stories and evoke subconscious feelings about race, sexuality, and femininity.
Daniel grew up with a religious Dominican mother, who credited God for everything they had. Daniel felt his mother was "discrediting all the hard work she's done for our family and all the sacrifices she's made." When Daniel realized he was gay, he reexamined his religious beliefs, concluding there was no god and people were using "god" as a coping mechanism for the messed up things going on in the world.
Daniel organized a photography fundraiser with other local photographers for the black lives matter movement.  While Daniel's photography centers around empowering women and showing the diversity of what it means to be a woman, he hopes to discuss humanistic and racial themes through his photography and art.
An atheist, gay, pro-black-lives-matter feminist, Daniel feels we should be able to accept each other's differences and exist with each other. Everyone should be free to express their beliefs without fear of backlash and without invalidating other people's beliefs.
Daniel's scholarship is sponsored by the FFRF Yip Harburg Lyrics Foundation Student Awards.
Dustin | Roane State Community College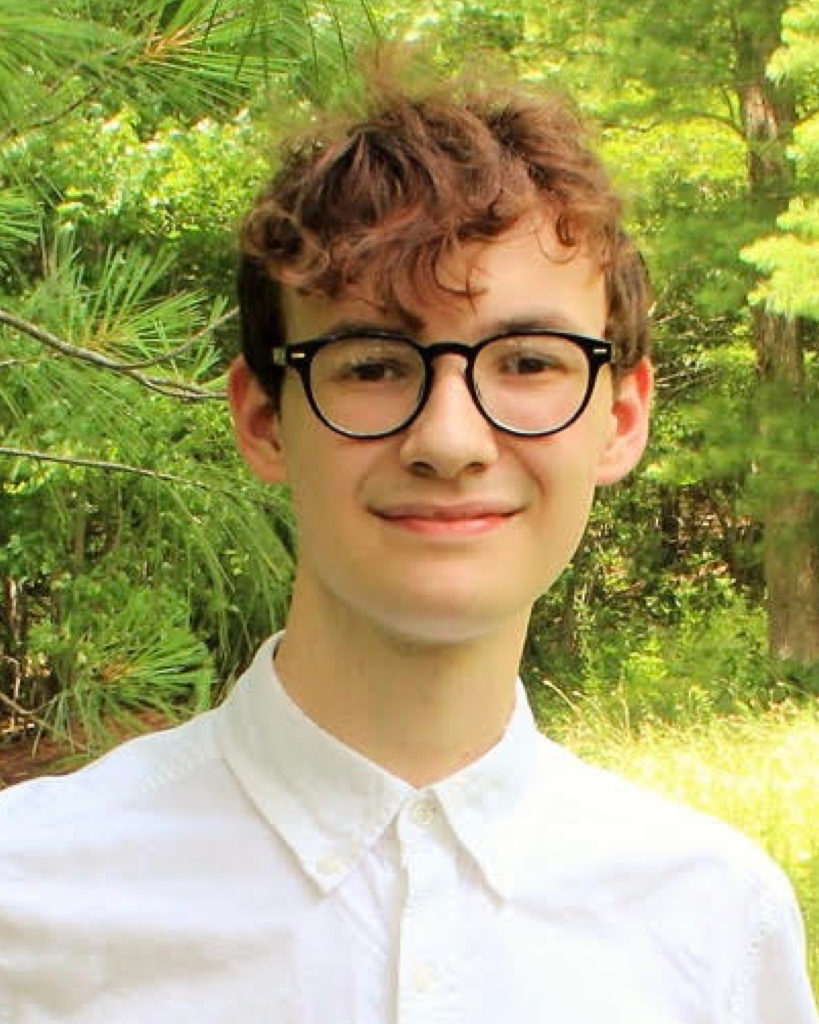 Currently attending community college, Dustin will attend law school in Tennessee and become a practicing attorney. With interests in constitutional law, criminal law, and tort claims, Dustin plans to become a citizen lobbyist who advocates for legislation furthering LGBTQ+ rights, civil liberties, and government transparency. 
At age 16, Dustin noticed a display of the Ten Commandments at his public high school. He began researching constitutional law and found multiple cases ruling against religious messages in public schools, including the Ten Commandments. Eventually realizing all those religious sentiments in school were actually illegal, he became frustrated with his campus's lack of action, prompting him to contact the Freedom From Religion Foundation. Once news of FFRF's complaint against the display broke, his religious, conservative town erupted in anger. His school board ultimately voted to keep the displays, showing just how ingrained religious privilege is in his community. Dustin has continued his engagement with FFRF and is focusing on local violations in neighboring school districts, including school board prayer and school-sponsored graduation prayer. 
"Growing up, I felt like I was an outsider because I tackled separation between church and state while being an atheist. Students deserve to have a safe place to go to school knowing they will be accepted for minority viewpoints and identities. Through my activism, I hope to make public education for all youth inclusive and fact-based. Youth is the gateway into our future and equipping them with a secular, evidence-based public education is the best method of protecting the separation between church and state and progressing as a nation without widespread institutional prejudice."
Dustin's scholarship is sponsored by the Rationalists of East Tennessee.
Elisa | University City High School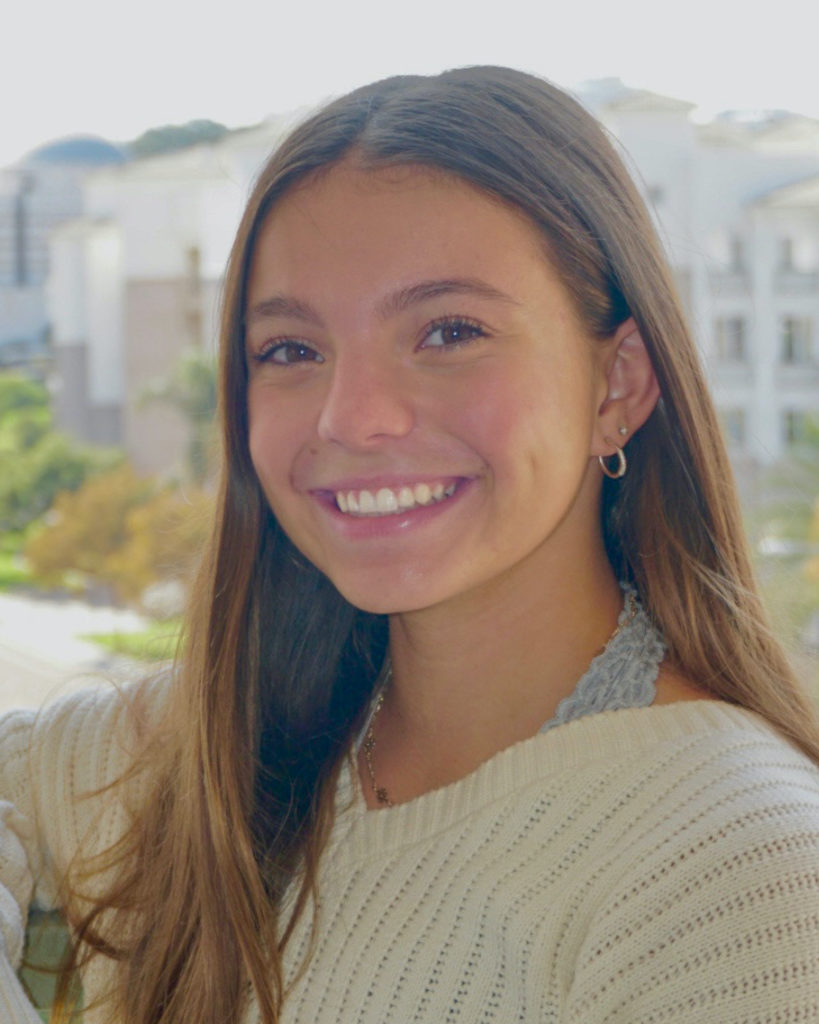 Elisa is a junior at University City High School in San Diego. Her career goal is to go to law school and continue to fight for the political change we need with regard to today's pressing issues, such as racial justice, climate change, immigration, and equality. 
Elisa approaches life with positivity and moral values that are founded on human nature, human experience, and rational thinking. She is an atheist whose personal worldview is humanism. She was baptized as a child, but was never forced to believe in a god. Instead, her parents taught her to have morals outside of religion. 
Elisa has taken action in March for Our Lives, Black Lives Matter, and the Global Climate Strike, helping to organize protests herself. She recounts enduring school shooting threats, and how these events have fueled her anger against gun laws, and led her into more secular activism. She was featured in the local news for her work as a student leader combating racial injustices and white supremacy, and featured on social media for LGBTQ+ education. Elisa is president of her high school's democratic club. She was also honored to be elected as secretary of her community's democratic club, despite being the youngest club member. Additionally, Elisa has been involved with the California High School Democrats and was selected to be the regional coordinator for San Diego County and Imperial County.
Elisa is the recipient of the Thomas W. Jendrock SSA Student Activist Award.
Ella | Lamar University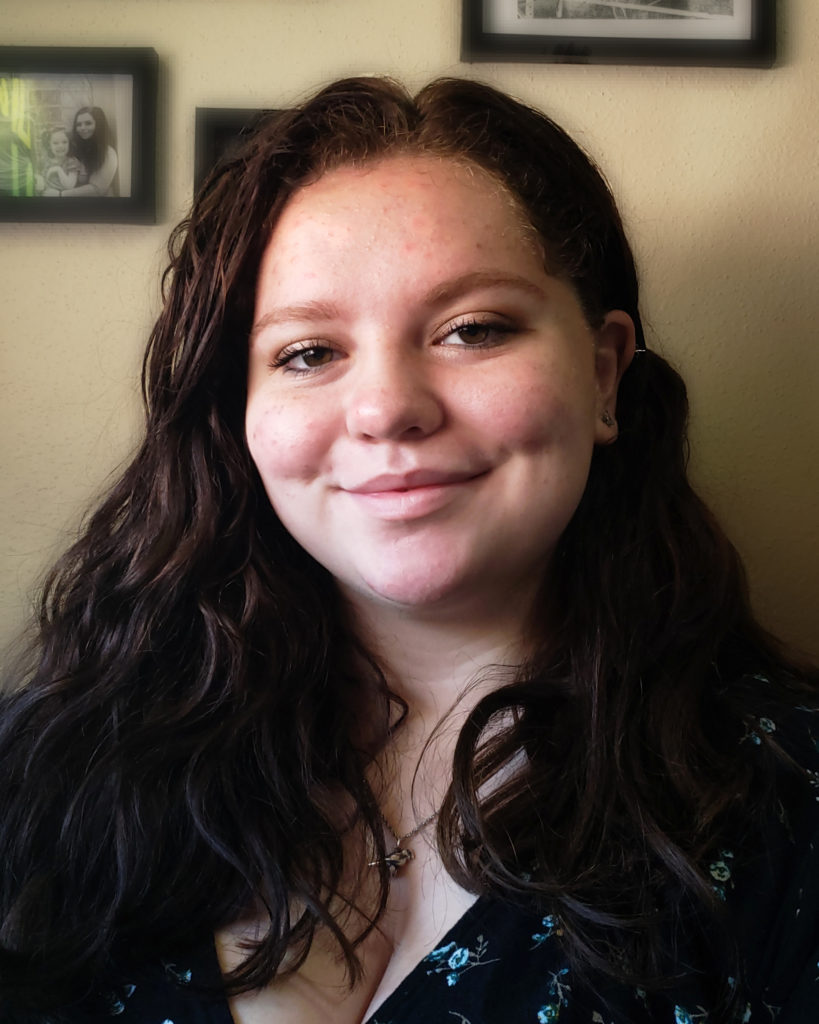 A Biology major at Lamar University, Ella is a member of the honors college and plans to pursue a career in Occupational Therapy, so she can work with children in her community.
Born into a devout Mormon family, Ella grew up following rules in fear of eternal damnation. Fed lies that made her feel trapped by this religion, she felt burdened by her faith. Through questioning her own faith she learned, "you can never judge how another person chooses to source their morals and beliefs," finding that "morality is not something only religious people have; it is something that we develop and find on our own." Having experienced the pain of being ostracized for who she is, Ella hopes she can ensure others don't have to feel that way as well. Now identifying as an atheist humanist, Ella's morals and beliefs guide her every day to help educate herself and others, while being an active participant in the community. 
Ella is a very active member and volunteer with the Fellowship of Freethought group based in Dallas, where she has been a member since 2014. Ella has been outspoken in her beliefs about the separation of church and state and prayer in public schools, resulting in her receiving intense scrutiny and threats from the community. Working as a youth volunteer, Ella aims to educate kids on different traditions that secular people are often excluded from. During the summer, she volunteers with Camp Quest Texas, where she has been a counselor in training for the past 2 years.
Ella's scholarship is sponsored by the Freethinkers Association of Central Texas.
Emily | East Tennessee State University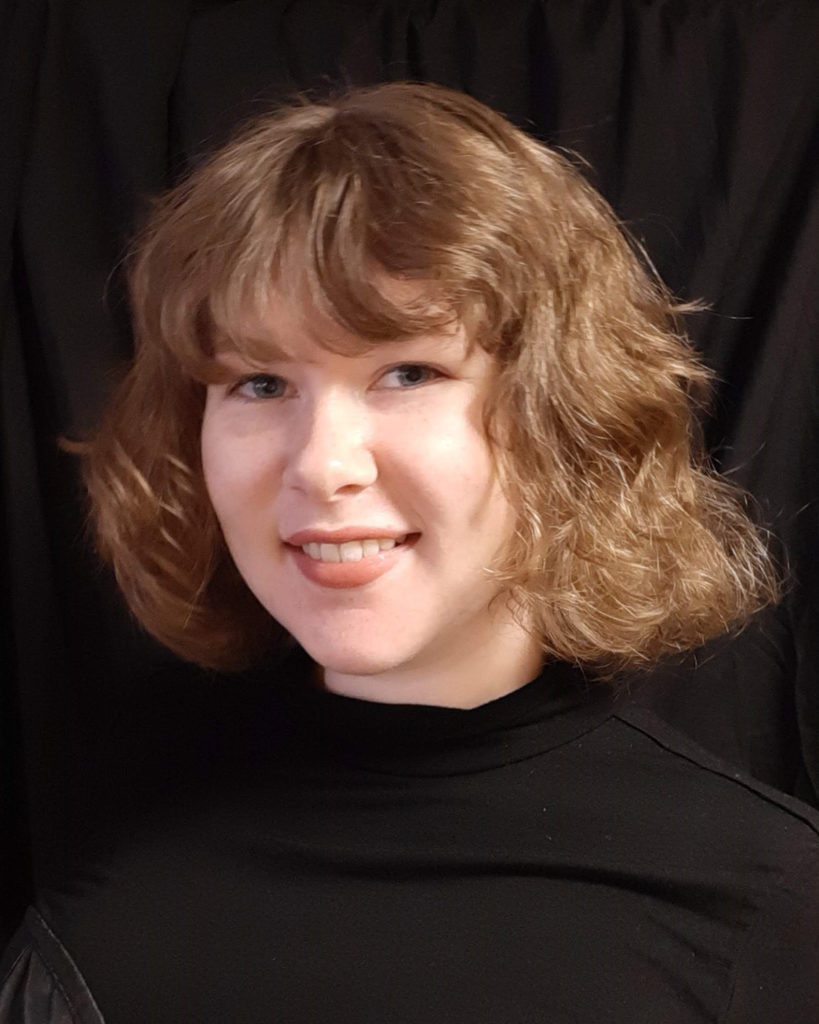 Emily is a senior at East Tennessee State University majoring in human resource management and the president of the Secular Humanist Alliance on campus. Growing up in a Christian family, Emily questioned everything around her and never got the explanation she was looking for when it came to religion. First struggling to accept that she was an atheist, Emily now says, "I'm proud to not believe."
As the leader of ETSU's SSA, Emily sees the main goal of the club as humanist activism. She has created an environment that is supportive of LGBTQ people to be themselves. This year, Emily plans to grow the chapter and give it a louder voice on campus. Emily wants " new and old college students to understand that it's okay to think outside the box, and provide a safe space to share secular ideas."
This year, SHA will host Dave Warnock on his Dying Out Loud tour which will help start conversations around secularism on campus. As a humanist, Emily hopes to help her peers find that they can be good without god, or religion; through fostering connection with one another. Emily has helped her SSA chapter empower a new generation of secular humanists. 
Emily's scholarship is sponsored by the Rationalists of East Tennesse.
Emma | University of Florida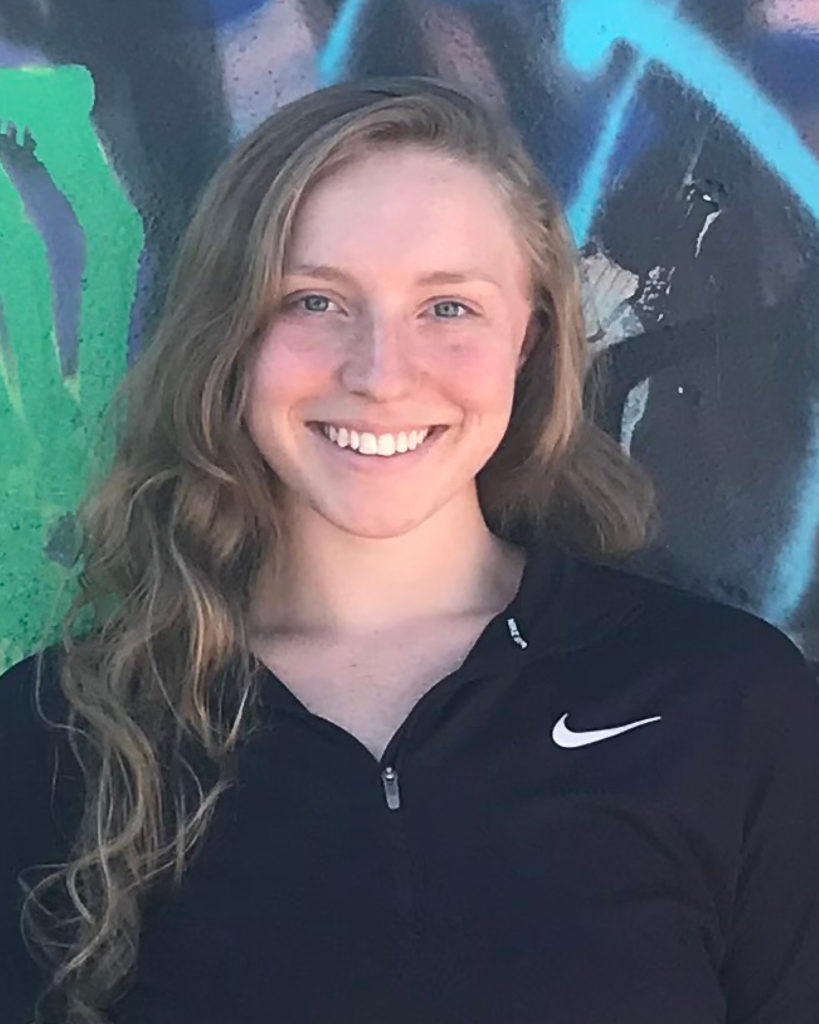 Emma is earning her Master's degree in microbiology and cell science at the University of Florida with future plans of running her own research lab, focusing on the prevention and treatment of mosquito-borne illness, as well as being an active contributor to helping fellow women and minorities in the STEM fields.
Emma grew up in a small southern Baptist town in Georgia where going to church was the societal expectation. In high school, she realized she upheld science and evidence, rather than religious faith. As a humanist and non-theist, Emma's evidence-based thinking has made her an outcast among family and others in her hometown.
Minority and gender equality in STEM fields are important in Emma's intersectional activism. She is a speaker for the national "The Big Read" for women in science and pioneering a new internship for WISDOM, Women in Science Discovering Out Mojave, partnering with the Bureau and Land Management and the Mojave Desert Land Trust, allowing minority women the opportunity to network with large federal institutions. Emma also speaks to high school students about the opportunities in the STEM field.
For Emma, SSA is an inclusive and loving community that fights for equity and humanism and allows young people to know they do not need religion in order to be a decent human.
Emma's scholarship is sponsored by the Humanists of North Central Florida.
Hamed | Dartmouth College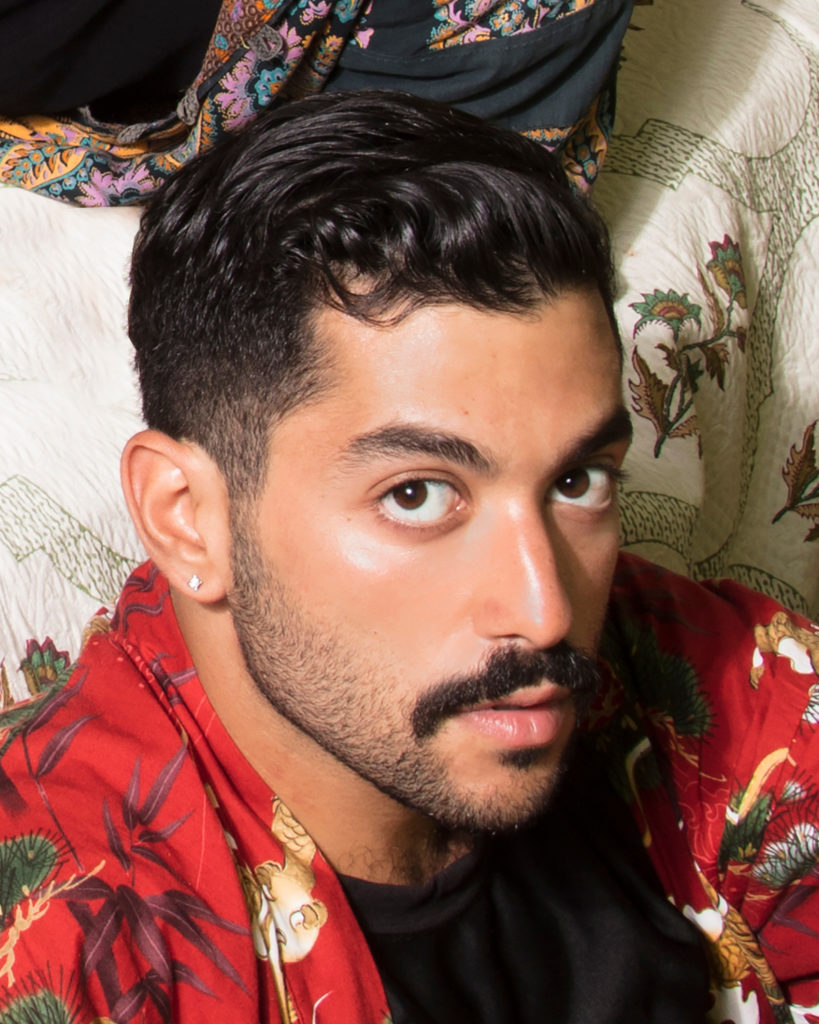 Hamed is a first-generation Lebanese-American immigrant who moved to the United States to avoid further political and social intimidation and persecution. Previously the front-person for a Lebanese indie-pop band, Hamed is enrolled in the Digital Music Graduate Program at Dartmouth College, where he plans to explore the relationship of sound to race, gender, migration, and sexuality, while using that research to produce work that deconstructs musical theater as a medium, and weaponizes it to advocate for social justice.
As a musician and advocate for intersectional justice, he has fought for LGBTQ+ rights and gender justice in the Middle East. As the front person for one of the Arab world's most popular bands, he has used his platform to spread awareness about social justice, and to direct funds from listeners towards financial support for women's shelters, HIV prevention and destigmatization, decriminalization and destigmatization of substance abuse, substance abuse rehabilitation centers, financial relief for Syrian refugees in Lebanon and beyond, mental health awareness, and the first suicide hotline in the Middle East. Advocating for a more vocal culture around secularism at a collegiate level, he is starting an SSA Chapter at Dartmouth this year.
Hamed's scholarship is sponsored by the Secular Student Alliance.
Jacqueline | University of Texas, San Antonio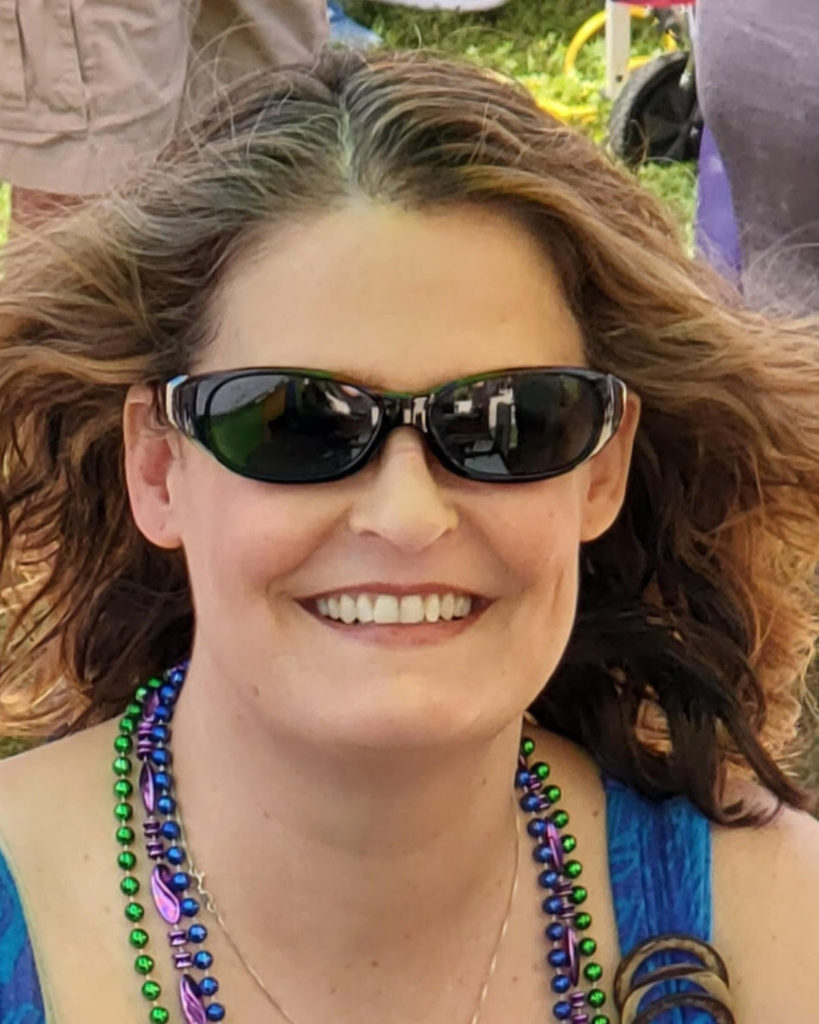 Jacqueline will be the first person in her family to receive a Ph.D. In 2016, she started the Biochemistry program at the University of Texas-San Antonio (UTSA). Being disabled, a veteran, a non-traditional student, and a single parent creates challenges as Jacqueline pursues her goals. With hopes of becoming a researcher, she applied and was accepted into the Research Initiative for Science Enhancement (RISE).
Identifying with atheism is at the core of who Jacqueline is and she sees research and learning as the way forward. As a volunteer with the Freethinkers Association of Central Texas (FACT), she has volunteered at the San Antonio Food Bank, the Texas Diaper Bank, the Texas Ramp Project, Pride Day, and countless other activities. Jaqueline also works to support younger members of the SSA group on her campus and enjoys volunteering at the chapter's activities. She hopes her actions can lead to a more secular and humanistic future guided by love and empathy.
Jacqueline's scholarship is sponsored by the Freethinkers Association of Central Texas.
Joshua | Florida State University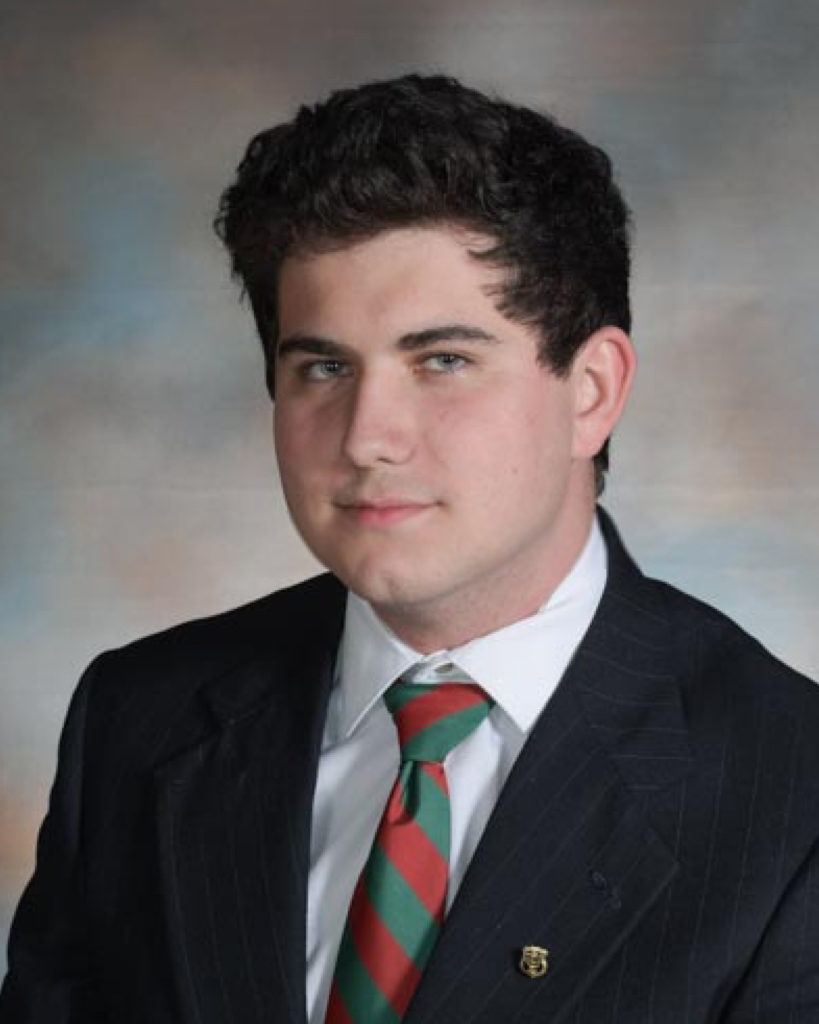 After earning his degrees in Computer Science and Cyber Criminology from Florida State University, Joshua plans to create software for the film industry. He has already earned his Associate of Arts degree from Valencia College where he first explored his passion for programming and film production. 
His journey to secularism and atheism began alongside the process of being baptized in middle school. After each Bible study class, Joshua's skepticism grew, eventually converting to atheism. In 8th grade, Joshua worked with the FFRF to fight for his right to sit during the pledge of allegiance after being threatened with suspension by the school administration. He was awarded the Cliff Richards Memorial Student Activist Award by FFRF for his commitment to activism. 
Secularism and atheism continue to be important to Joshua's identity today. Joshua has been involved with the Secular Student Alliance since middle school, and currently serves as the President for the Florida State University chapter. On campus, he is working to introduce secular legislation into student government, helping the SSA become a member of the interfaith council, and working to create a safe and supportive space for secular students at FSU.
Joshua's scholarship is sponsored by the Florida Humanist Association.
Kourtney | Spelman College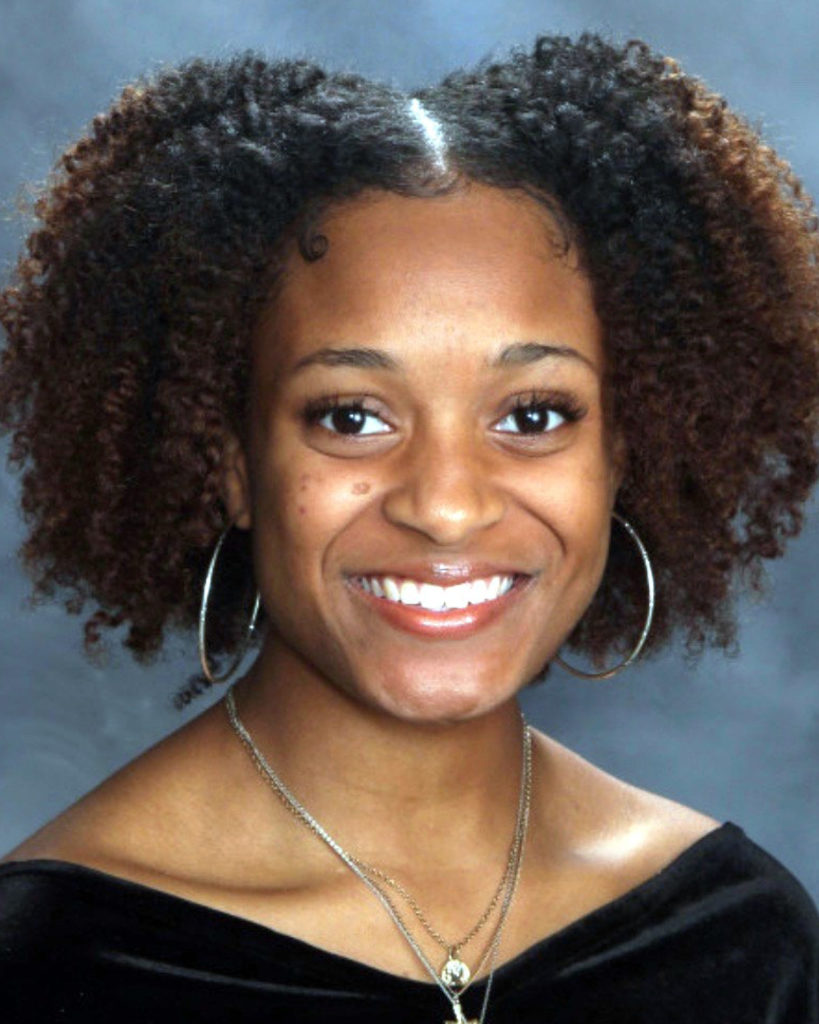 Attending Spelman College was a lifelong dream for Kourtney, a Health Sciences major studying to become a medical examiner. Her desire to learn more about herself through education lead her to pursue a career as a medical examiner. In high school, she naturally gravitated and excelled in STEM-related courses. As a Medical Examiner, she will have the opportunity to flourish in one of the most challenging careers in today's times.
Kourtney and her mother, who is a Christian, have had many talks about her spiritual journey outside of Christianity and religion. Kourtney has explored her own morals with a larger worldview and respects those with different beliefs.
During her sophomore year, Kourtney chose to further her education in the International Baccalaureate Diploma Program, which lacks representation of African American students. She also joined the Student Organization for Anti-Racism to advocate increased representation of African American students in International classes. During this election year, Kourtney has been focused on increasing the turnout of young voters. Kourtney feels SSA provides a safe space for non-religious and religious students to connect with each other and discuss differing viewpoints with civility and respect.
Kourtney's scholarship is sponsored by FFRF Cliff Richards Memorial Student Activist Award Fund.
We are honored to work with amazing student leaders. We hope that you will join us in supporting secular students across the country. 
Kylie | Texas State University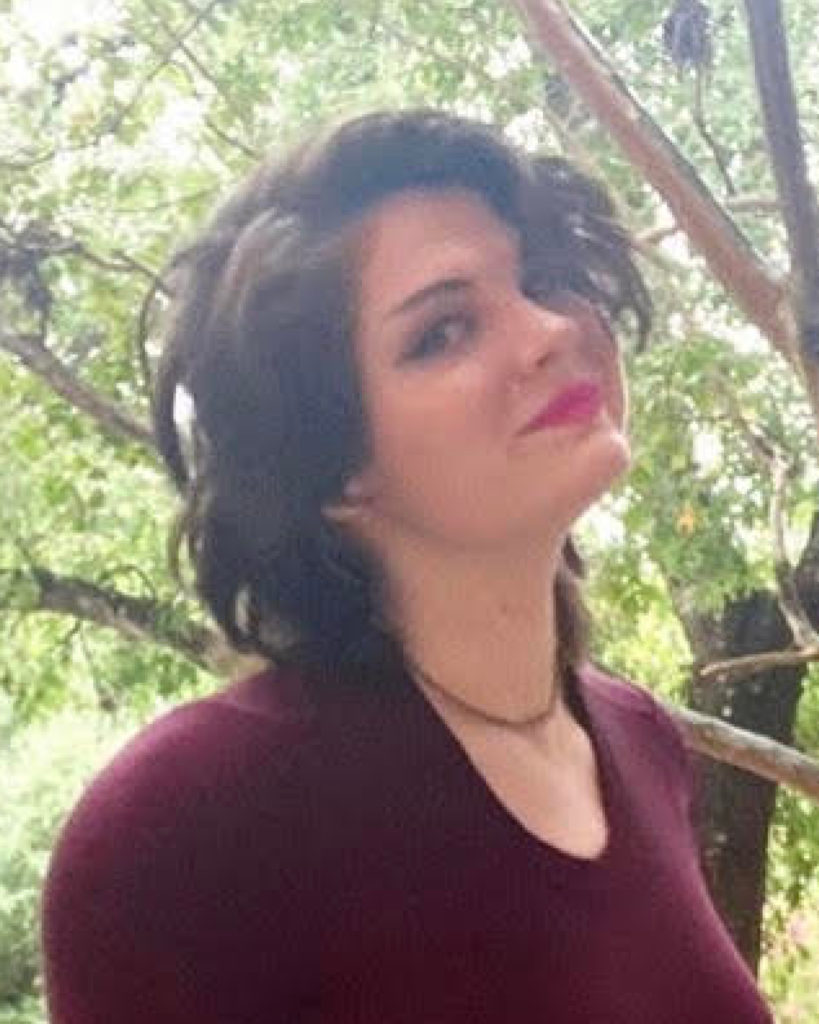 Kylie is a Junior, enrolled at Texas State University as an English and Anthropology double major. Her goal is to get her Ph.D. in Literature. As a writer and poet, Kylie has been published in a poetry collection for disaster relief and hopes to publish her own poetry book this year.  Growing up in a fundamentalist, evangelical atmosphere, Kylie joined the SSA chapter and quickly became a board member, eventually helping to start a chapter at Texas State. The aim of her activism is to separate church and state and to protect young women and LGBTQ+ folk from the patriarchal and abusive systems she encountered growing up.
Kylie's is a strong intersectional activist. She has registered young voters, protested police brutality, voted for humanist values, combated Islamophobia and white nationalism, and organized around LGBTQ+ rights. She is especially passionate about making conversion camps and conversion therapy illegal in every state and raising the legal age of marriage to eighteen so that child brides and other religious abuse of children ends. She is a moderator for the online space Exvangelical, a group for ex-Christians who are trying to deconstruct and find a secular community that specifically caters to those with religious trauma. During her time moderating, she has helped create multiple subgroups such as ExvangelicaLGBTQ+, Margenderlized Exvangelicals, and Exvangelicals for Mental Health.
Kylie's scholarship is sponsored by the Freethinkers Association of Central Texas.
Lóre | Harvard Divinity School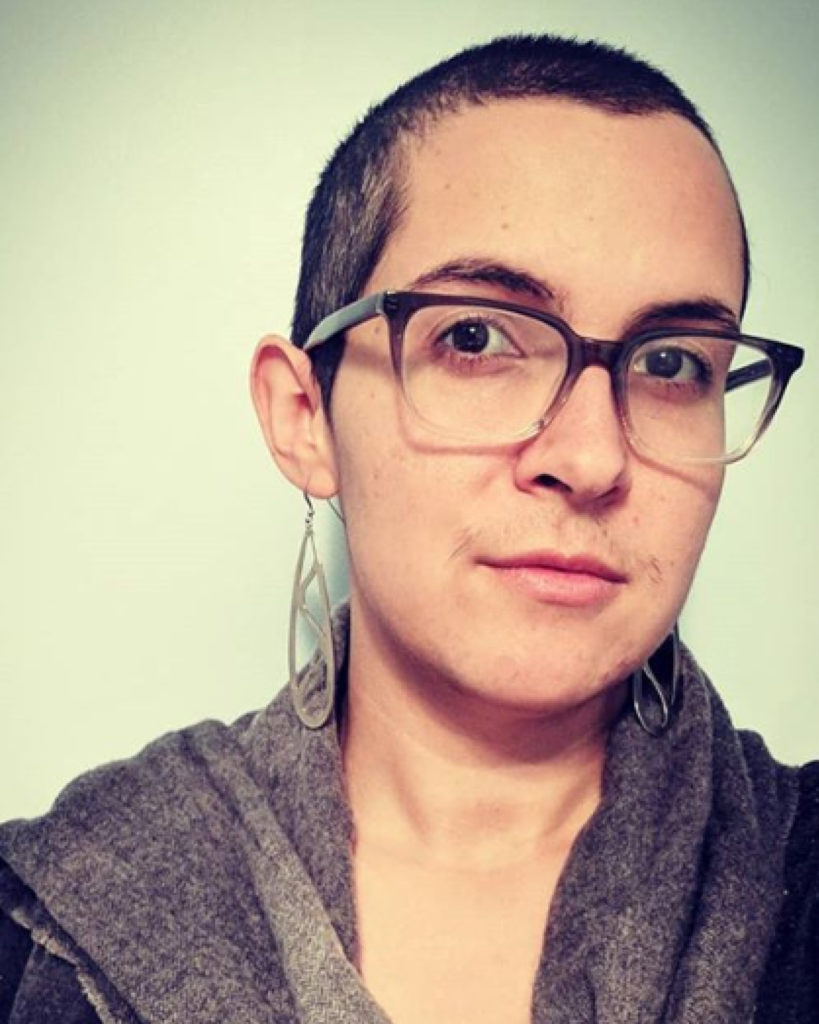 Lóre is currently pursuing a Master's of Divinity from Harvard Divinity School to become a Unitarian Universalist minister. She holds a BA in literature and a Master's in intersectional gender studies from Eastern Michigan University. At Harvard, she has won a research prize in history and tied for second in the prestigious Billings Preaching Prize. In addition to interfaith congregational ministry, she is interested in becoming an "atheologian" with a focus on non-theistic mysticism, rooted in science, such as the law of the conservation of matter which can help us understand things like death in a new way.
As a bisexual atheist woman of Mexican and European descent, Lóre is able to bridge gaps like those between atheism and spirituality. She is a vocal supporter of atheists' rights and interfaith, multiracial peace building. Her activism is in awareness building, especially around the intersections of gender, sexuality, race, and faith.  
It's important to Lóre that secular student activism be rooted in social justice and environmentalism, believing that "if we truly value humanism, it should be a kind of universalist humanism which values every person and works to make life safer and more fulfilling, because they are a unique part of our interdependent human and Earth community."
Lóre's scholarship is sponsored by the Secular Student Alliance.
Lydia | New York University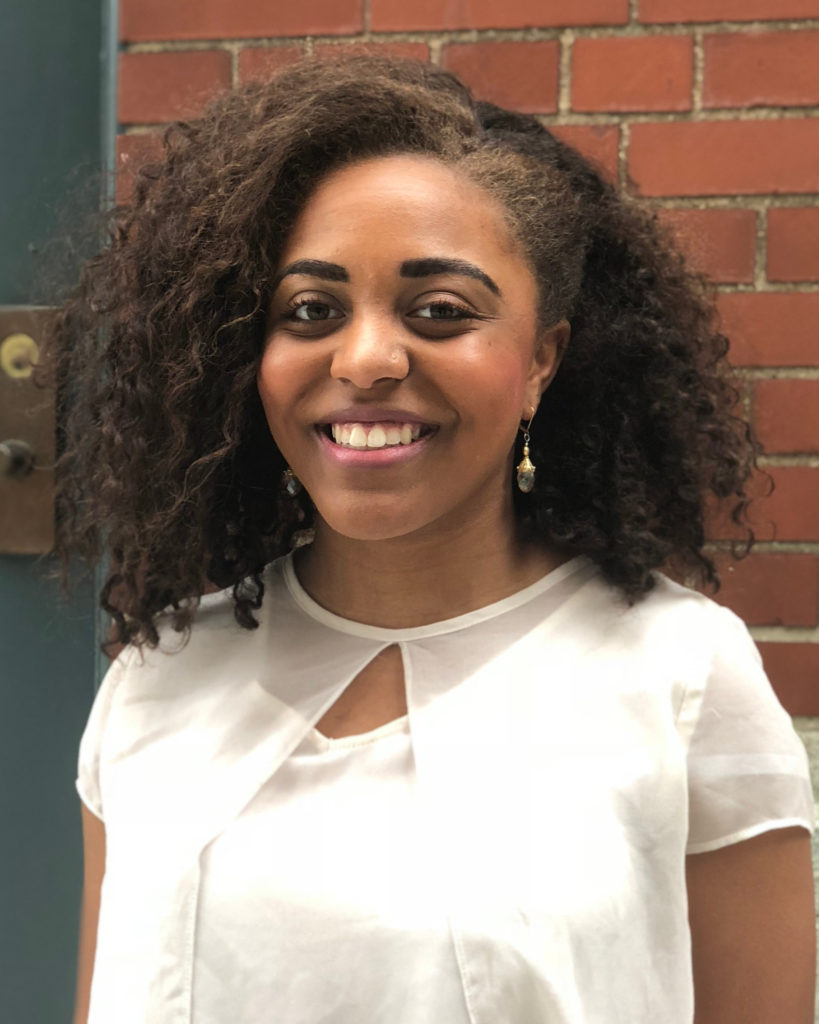 Valedictorian of her high school class, Lydia is now a Senior on the Dean's List at New York University. As a freethinker, Lydia chose her major in Politics and minor in Inequality because she feels that too often, minority groups, including free thinkers, are oppressed by our government. Although her parents initially applauded how curious and erudite she was, they began to have concerns when her thirst for knowledge conflicted with their Southern Baptist beliefs and doubting the existence of "the invisible man in the sky we call God." Grateful for her atheist awakening, she states "we the people" have the power to change the world; it is not all in God's hands. 
Lydia embraces humanism wholeheartedly and fights for justice for all on the basis of race, gender, sexual orientation, and disability status. She founded the first Black Student Union in her city while in high school and today sits on the Board of NYU's BSU--where she has organized numerous vigils, protests, and forums. She started a mentoring program between NYU and the Boys & Girls Club. She is the chairperson of the Mayor's We Day/Give A Day Board, helping raise over $30,000 for local and global non-profits, and collected over 60,000 personal care items for refugees. She regularly advocates for comprehensive, standardized sex education curriculum that includes and empowers people of all genders, religions, races, sexualities, and cultures.
Lydia is currently working as a Millennium Fellow at the United Nations and will pursue a career in public service to fight for reform in schools so that no child has to endure discrimination, alienation, or religious pressure at the hands of the government.
Lydia's scholarship is sponsored by the Secular Student Alliance.
Madison | University of Houston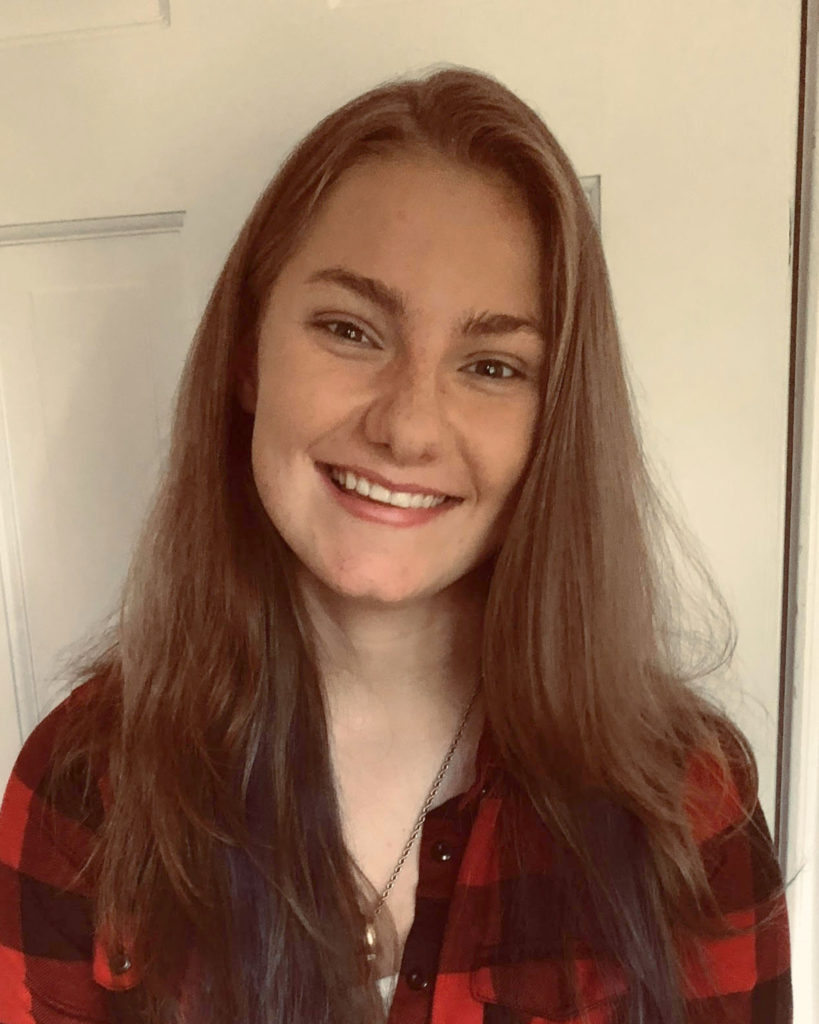 Madison is a Junior at the University of Houston, working towards obtaining her Ph.D. in Biochemistry and Biology with the career goal of becoming a medical researcher. As a queer, secular woman, she fights to ensure equality for all different types of people. Raised in a Christian home, she grew up volunteering at church. She began to question her faith around the time she was also beginning to question her sexuality. She struggled seeing the hatred towards the LGBTQ+ community living in the Bible Belt in Texas. 
Secularism will continue to be a large part of her life as she continues to fight against the unfair treatment that many atheists face in her community. Madison took advantage of many opportunities to get involved in the newly started SSA chapter on campus last year and saw the membership quadruple in that time.  Madison has hosted educational events on secularism and anti-LGBTQ discrimination. She has also helped her community by becoming a certified volunteer contact tracer to help first responders prevent the spread of COVID-19. 
As the President of the University of Houston's Secular Student Alliance this year, Madison is planning monthly volunteer opportunities. Additionally, she is hosting an event called "Meet an Atheist" to normalize open communication between all people and secular people. She also wants the SSA at UH to be a place where people can volunteer without a religious reason, but simply with the intention to better the community.
Madison's scholarship is sponsored by Houston Oasis.
Marie Chantal | Howard University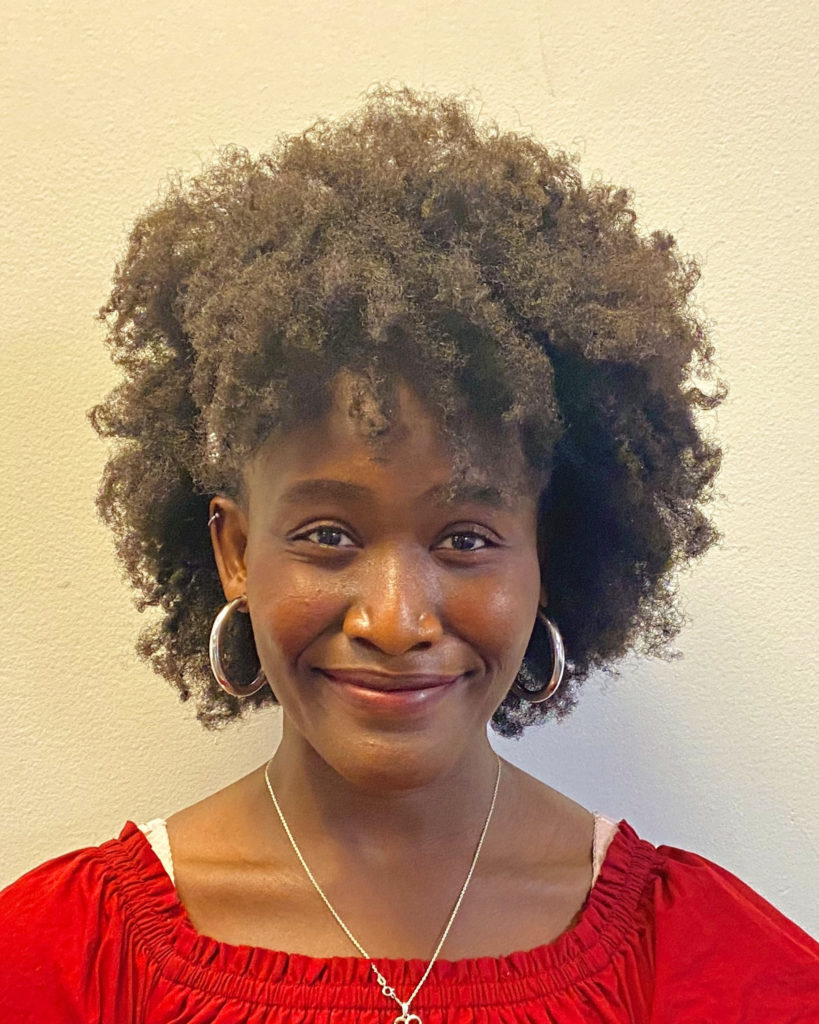 Marie Chantal is a junior at Howard University, majoring in chemical engineering with a concentration in biotechnology and biomedicine. She plans on going to medical school to become a doctor specializing in contagious diseases so she can provide aid in the refugee crises and build Africa's medical infrastructure.
Marie Chantal was born in a Rwandese refugee camp, both her and her family knowing the impact of war. She says "I do not have a name for my secular identity. I just know that I have seen Catholicism imported by colonizers stop my people from seeking justice for themselves because they believed in a savior falling from the sky. I have seen religion hurt my people." While respecting her Rwandese and black family, Marie Chantal says she cannot follow practices that have been used for centuries and that continue to oppress her people.
Marie Chantal is a member of the Youth United Nations Association, Black Action Movement, and Planned Parenthood. She organized fundraisers and panel discussions for Freedom House Detroit, to help asylum seekers. She presented at conferences on cultural competency and preventative methods against sexual harassment in higher education. She also produced a documentary promoting black mental health, in an attempt to disrupt the stigma surrounding mental health in the black community.
Marie Chantal's scholarship is sponsored by the FFRF Cliff Richards Memorial Student Activist Award Fund.
Neil | Crooms Academy of Information and Technology / Seminole State College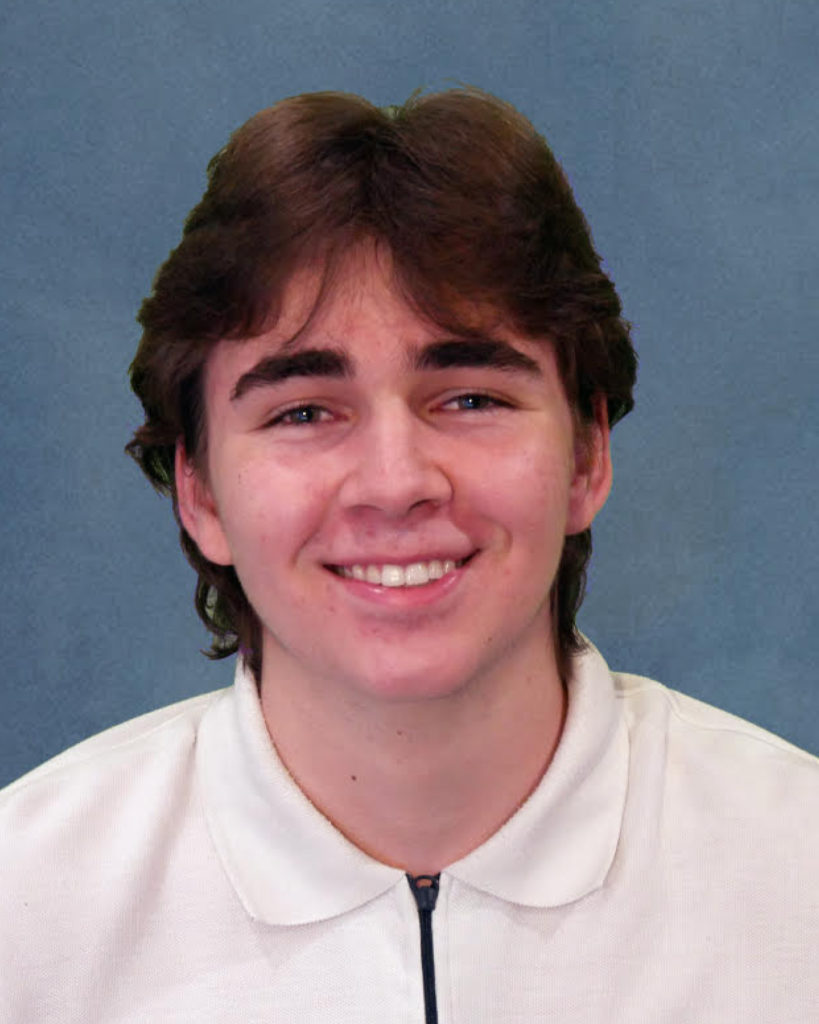 Currently a dual-enrolled student at Crooms Academy of Information and Technology at Seminole State College, Neil is working towards a doctorate in psychology because he understands the importance and need for affordable and accessible mental health services. Neil is a fourth-generation atheist.  As part of his family's open-mindedness, Neil was able to pursue religions and educate himself.  Because he felt there was a lack of plausible evidence of a god, Neil identifies as an agnostic atheist. 
Since 2012, Neil has been a very active member of the Central Florida Freethought Community, Since the eighth grade, he was in charge of selling the merchandise to support their monthly speakers series. Neil participated in the Orlando Pride Parade and Orlando Veterans Day Parade; helped distribute PPE masks for local teachers; and participated in community marches and getting out the youth vote for the presidential election.
Because of traveling to Muslim-dominated countries, Neil has experienced cultures with theocratic governments. He is concerned religious beliefs are incorporated into our government and religion is being used to justify discrimination against groups of people. In the future, Neil may pursue a position of political office to help ensure the United States a more secular country.
Neil's scholarship is sponsored by the Humanists of Sarasota Bay.
Reina | The University of Arizona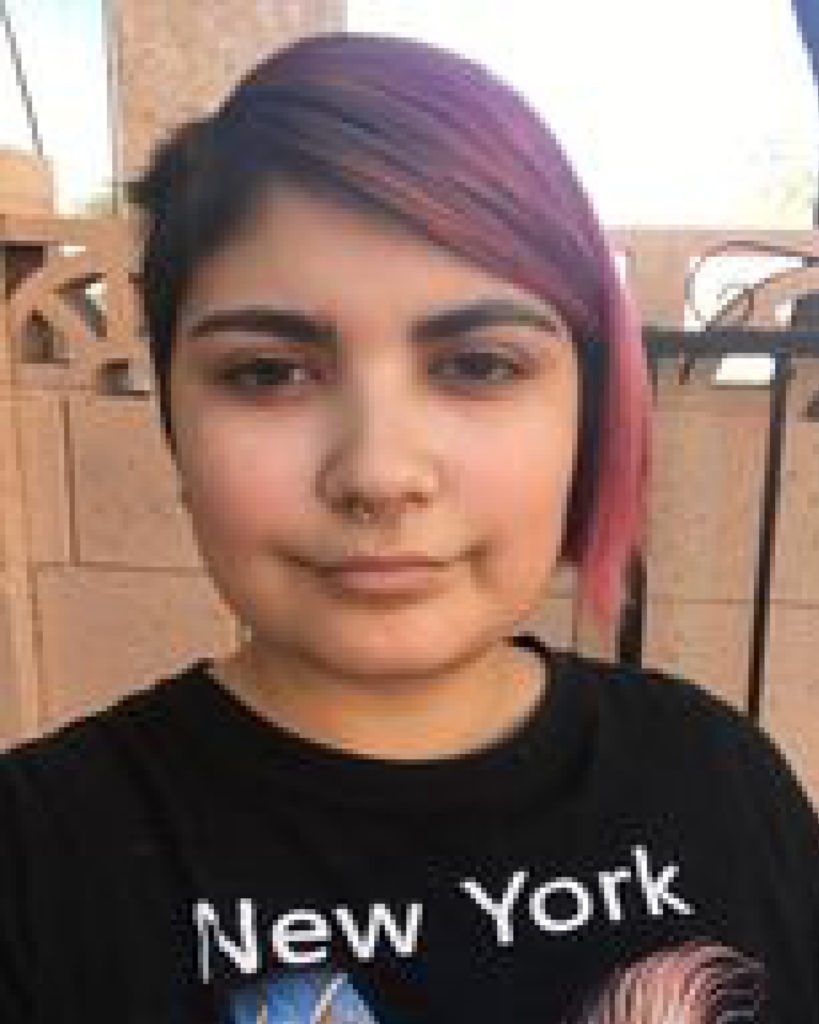 Reina, a senior at the University of Arizona, is on a career path to become a microbiologist. Because of the pandemic, she has been inspired to study pathogens and viruses in addition to her interest in using microbes to improve the environment and prove solutions to climate change. 
Reina identifies as an agnostic in part because of her "nature to wonder and contemplate things." Reina served as the President of the SSA at the University of Arizona, planning weekly meetings and volunteer days. Reina has helped organize a range of events including a "Send an Atheist to Church" charity fundraiser. 
Being a member of the Secular Student Alliance on campus gave Reina and other students a safe haven to freely express their opinions and beliefs. Her involvement with SSA helped her to become more confident and outspoken about being non-religious. This year she hopes to spread awareness that the SSA is a safe place on campus and promote secular ideals and values.
Reina is the recipient of the Dr. Hector Avalos Scholarship, jointly sponsored by Hispanic American Freethinkers and the Secular Student Alliance.
Shaylon | Western Oklahoma State College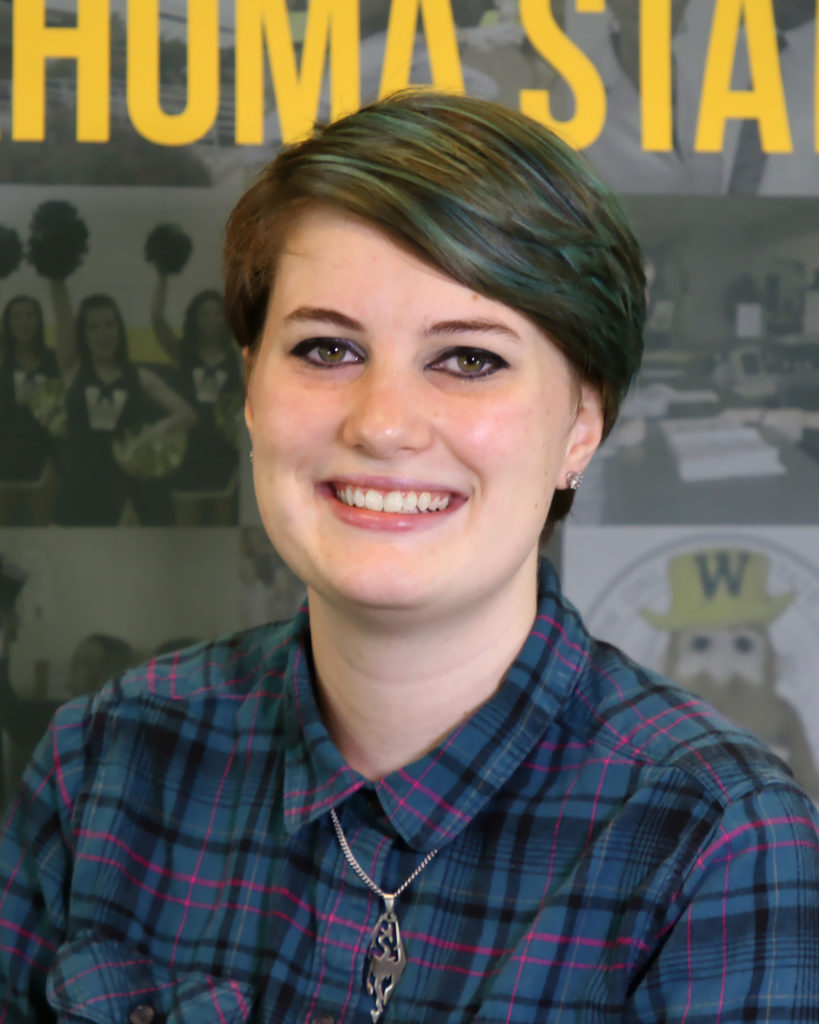 Currently pursuing her Associate's Degree, Shaylon plans to earn a doctorate in wildlife biology. Despite growing up in the heavily Christian state of Montana, she grew up mostly agnostic. Her secular upbringing has shaped her values of open-mindedness and equality. 
Shaylon is a co-founder of the Secular Student Alliance on her campus and a co-founder of the Adult Atheist Society for her town. She hopes her SSA can be a place free from religious or anti-religious attacks. With many members of her group not wanting their families to know of their atheism and non-religious views, Shaylon puts herself forward to represent the group so others don't feel pressured to be seen. This year, as she works to grow the SSA on campus she is motivated by a desire to see secularism normalized in her community, even if she is in the Bible Belt. 
Shaylon is driven by her belief that everyone should be treated equally, especially in this time of crisis. Her activism helps create space on campus and in her community for religious and non-religious students alike to come together in conversation. She hopes to provide the freedom from judgment she had growing up to those that want it.
Shaylon's scholarship is sponsored by Oklahoma Atheists.
Terran | University of Minnesota Twin Cities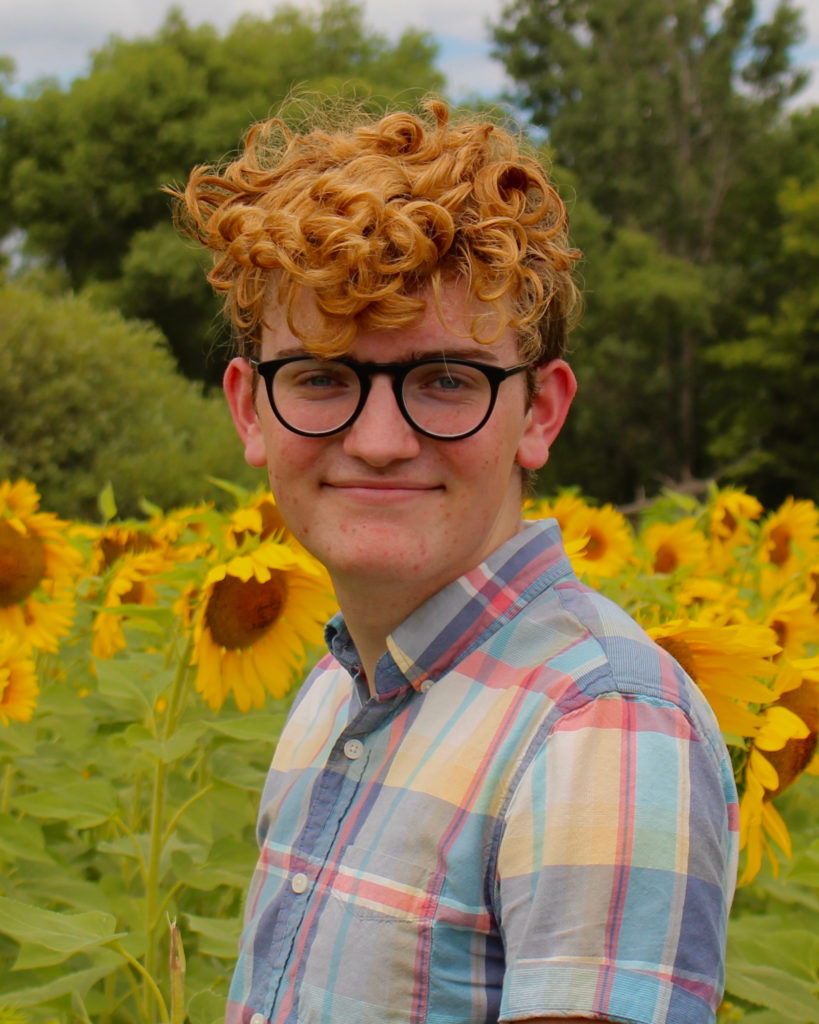 Terran is a junior at the University of Minnesota Twin Cities and a member of the SSA chapter, Campus Atheists, Skeptics, and Humanists. With plans to become a medical doctor, Terran will pursue a Ph.D. in clinical and translational biomedicine. 
Being raised as a Jehovah's Witness, Terran was brought up in an extremely sheltered community—one that opposes many modern beliefs, including scientific teachings, which is a barrier he had to fight to overcome in pursuit of his higher education in STEM. For example, he was taught that evolution and climate change are lies. Terran has learned to draw his own conclusions regarding the world around him as he witnessed the positive impacts science could make in people's lives. In his career, he hopes to work with political leaders to create much-needed change in areas such as healthcare, climate, and the nation's current science curriculum. 
Terran is the Director and Minority Outreach Officer for the Democratic Party in his local senate district, which has allowed him an opportunity to begin his journey of creating change through local politics. He seeks to make changes in our healthcare system and scientific communication through political advocacy.
Terran's scholarship is sponsored by the Secular Student Alliance.  
Timothy | Tuskegee University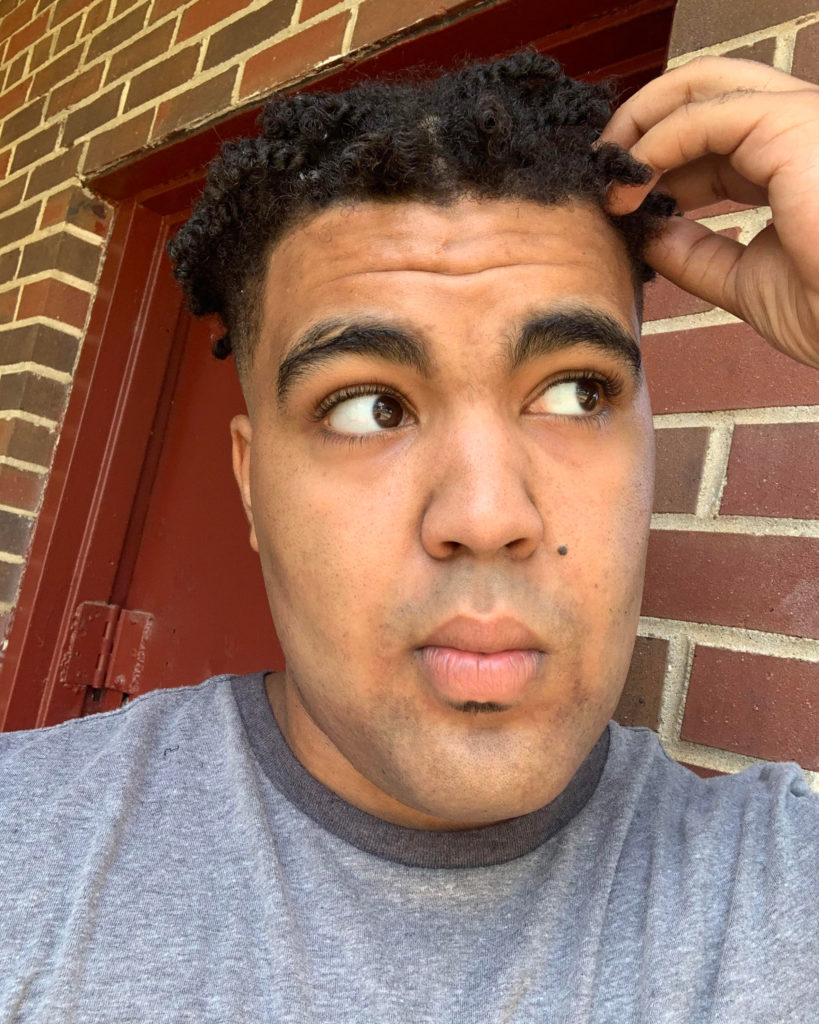 Majoring in aerospace engineering, Timothy is a first-year student at Tuskegee University. Raised in an Independent Fundamental Baptist home, he went to a private christian school from first to eighth grade but started in public school due to some issues with bullying. 
As the first in his family to go to college, Timothy is a role model for his younger brothers. Timothy's secular identity is relatively new as his interest in science began to challenge his religious beliefs. At seventeen, he left the church and disappointed his parents, who disabled his phone, tried to take his car, and threatened to kick him out of the house.
Timothy is involved with the Black Lives Matter movement and is encouraging voting on campus. He also works with local organizations to combat institutionalized racism. As someone who had their thoughts and ideals hijacked from an early age, Timothy says "it is very important to me that I do my best to encourage freethought among my peers. For when we have the ability to truly express our thoughts, then we may know who we really are and what we want."
Timothy's scholarship is sponsored by FFRF Cliff Richards Memorial Student Activist Award Fund.
The application for the 2021 SSA Student Activist Scholarship opens on May 15, 2021.