Scholarships for Student Activists
Meet Our 2018 SSA Student Activist Scholarship Recipients

We know that what happens in high schools and on university campuses today is a glimpse into what will be happening in our country in the future...and we could not be more excited!
We are pleased to introduce our 2018 student scholarship recipients.
Karma Alvey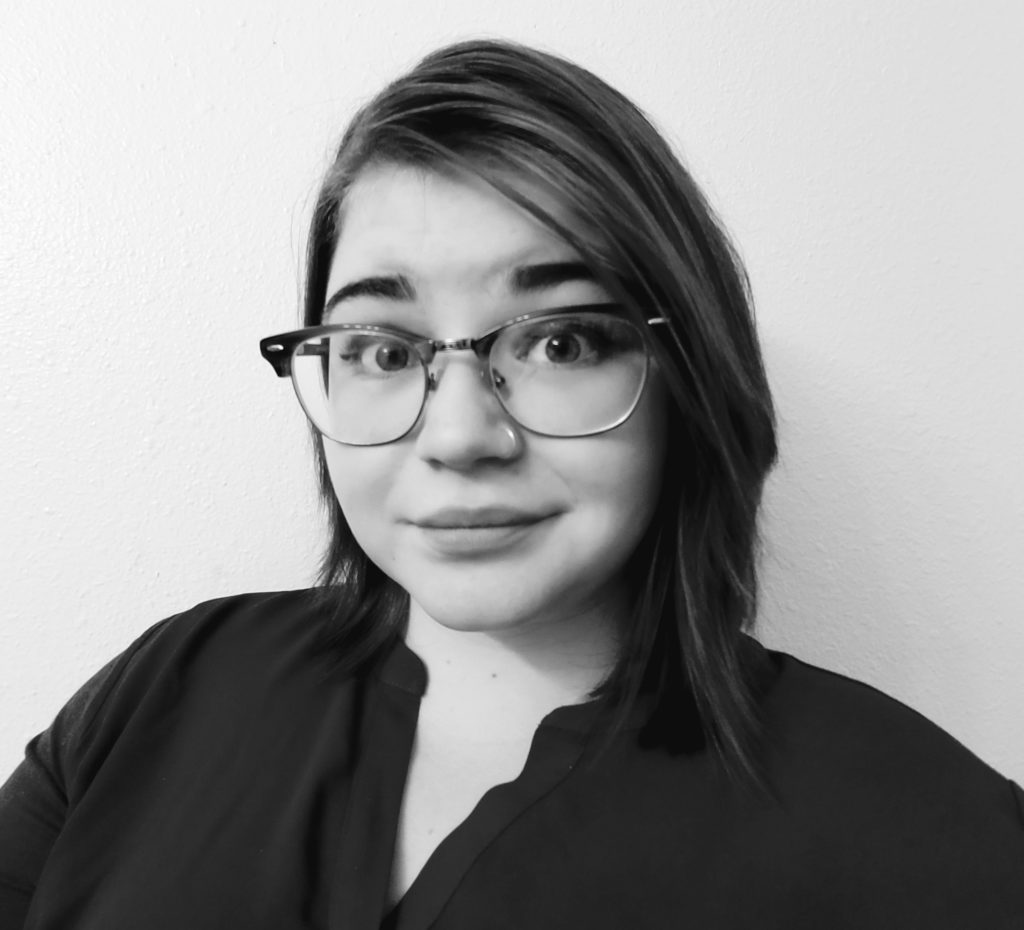 Karma grew up in a small, sheltered town, where religion was force fed to all children from the day of their birth. Early on, she realized she was partaking in religious rituals out of fear rather than faith, because no resources were available for secular people.
As a creative writing major, Karma's first taste of life beyond religion came in college when she was invited to a Secular Student Alliance meeting. She proudly came out as an atheist and humanist to her family almost three years ago. Last spring, Karma's short story about an atheist lawyer navigating her relationship with her religious mother as she prepares to have an abortion, was published in the campus literary magazine.
Karma's recent secular activism has been broad and diverse. Through her position on the student government she is cosponsoring a bill in the Student Senate recommending that the Board of Regents add "secular identity" to the university non-discrimination policy. Following the Martin Luther King, Jr. Celebration Dinner, Karma asked that the prayers be removed from the dinner to ensure inclusivity of secular students and compliance with the separation of church and state. The SSA chapter has sponsored campus events focusing on LGBTQ+ equality, comprehensive sex education, and secular issues. Karma marched alongside 1.8 million others in the Women's March on Washington, D.C. and in St. Louis for the March for Science.
Karma said "SSA's part in advocating for the separation of church and state, equity for marginalized groups, and sensible policy for reproductive freedom, LGBT rights, and immigration means students have a place in this fight too; something we're not often afforded because we are seen as "young and ignorant" when it comes to politics and social issues. Providing that outlet is imperative in keeping activism going."
Nancy Arreola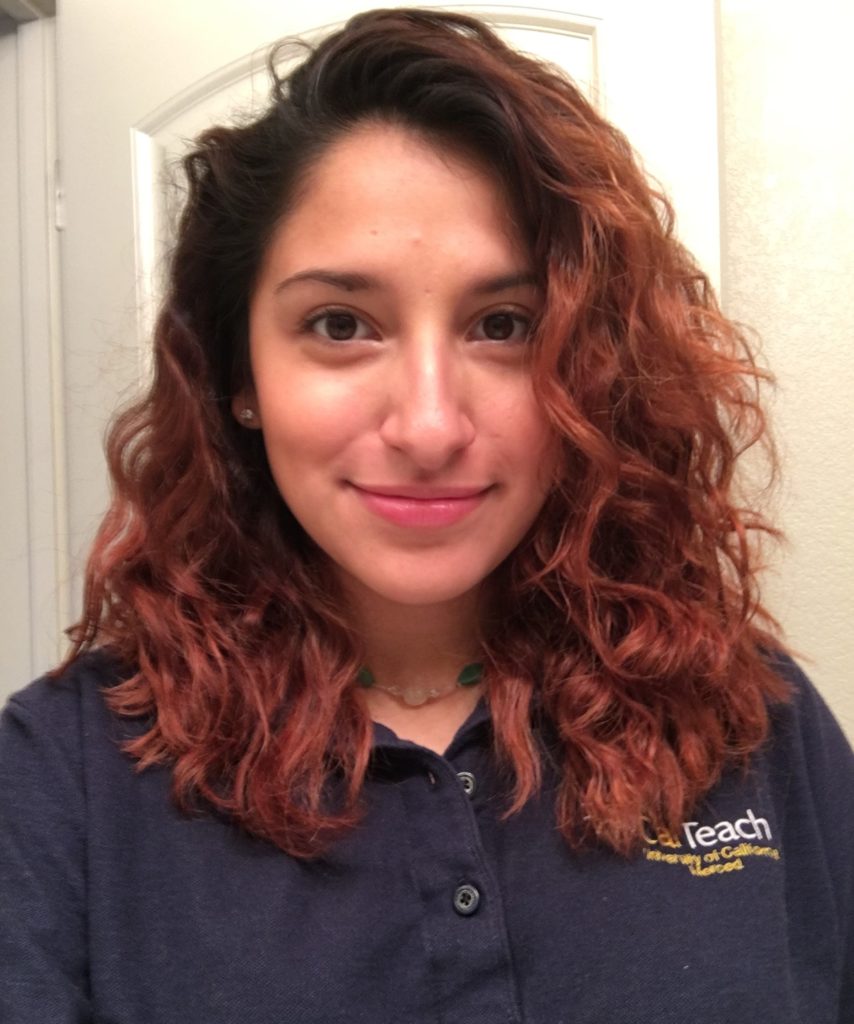 Nancy grew up in a low-income area, in a very religious family embedded in the stereotypical societal expectations of family roles: women are supposed to be wives and mothers. She broke those expectations by becoming the first honor roll student and the only person on both sides of her family to go to college. Nancy is currently majoring in Cognitive Science with a minor in Education, at the University of California, Merced.
Openly agnostic, Nancy has worked over 600 hours as a student teacher and a tutor in after school programs with the California Teaching Fellows Foundations. After graduation, Nancy wants to be teacher at a low-income school, so she can inspire more students to achieve their goals. After two years of teaching, she plans on earning a master's in Education Administration to become the principal and then plans on earning her doctorate in Education.
Nancy is the co-founder and co-president of her SSA chapter, the only secular club on campus. She is also a member the local atheist group, Merced Atheists, Skeptics, and Agnostics. Through the Secular Student Alliance, Nancy and their other chapter members spread a message of love, peace and acceptance, helping create a safe environment where everyone is treated with respect.  The chapter has also protested cuts in funding for the sciences. As a member of the LGBTQ+ community, Nancy found that she never worked well within religious groups due to the facade of kindness. Nancy is also a committee member of the Womxn in Leadership Retreat, which helps women with leadership programs and training.
Corvin Barlow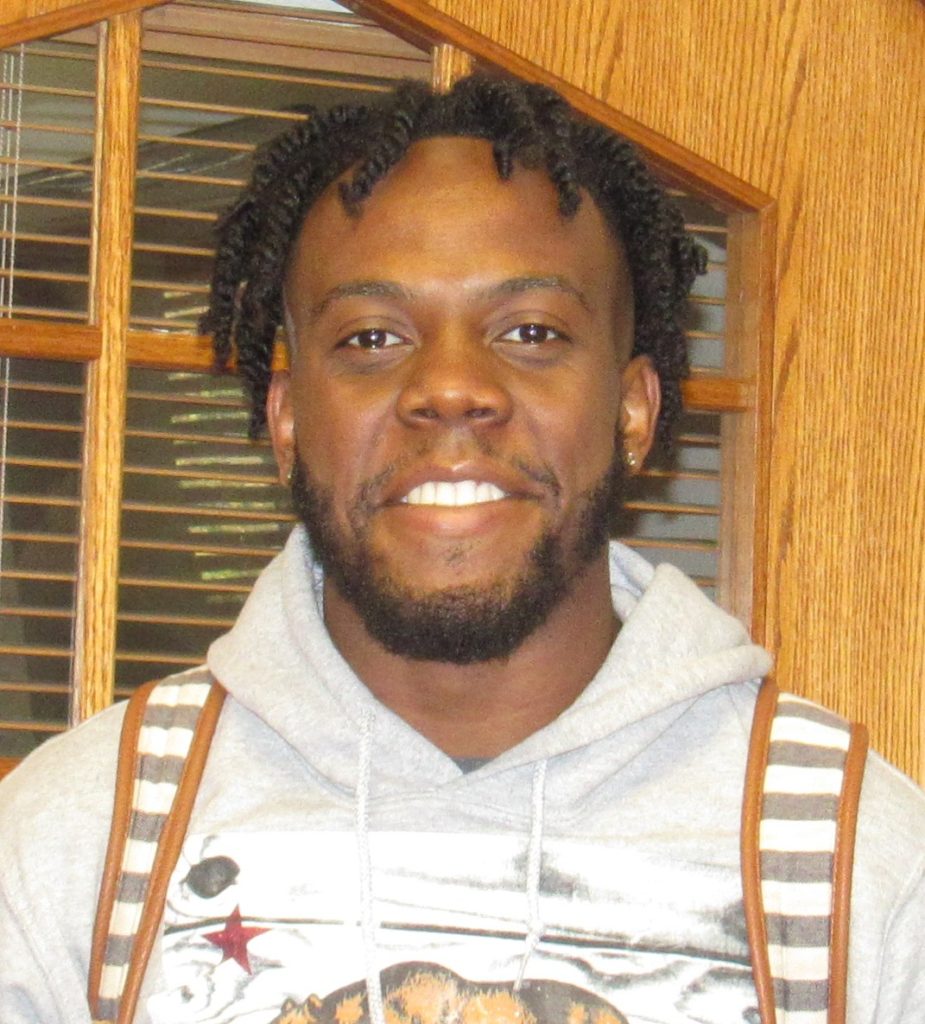 Corvin is pre-med student with a double major in psychology at the University of Oklahoma. Born and raised in the Bible Belt and considered a great speaker, Corvin's parents hoped he would be a preacher. Instead, he took a strong interest in psychology and the sciences.
As an African American agnostic living in highly conservative Oklahoma, Corvin has been a victim of racism and an insider to religious bigotry. Hate, love, religion, politics, family, and happiness are aspects of life that piqued his interest in psychology, and later attracted him to secular thought. He says that atheism is quite an anomaly in the black community.
Corvin is involved in student government, volunteerism, the black community, and the pre-med community. Through his actions, he hopes to give a new perspective to what it means to be secular.  Corvin self-identifies as an LGBTQ ally, has volunteered for Chinese New Year celebrations, Indigenous People's Day, and Martin Luther King Day. He participates in many humanist group events, is an advocate in student government for the separation between the university and religious propaganda, and has staged multiple rallies against on campus religious protestors. His greatest achievement is starting the "Current Events Discussion Group for Social Awareness and Teen Depression".
In the near future, Corvin hopes to link the physical and physiological aspects of neurology and neuron activity to the day to day characteristics and activities that make us both human and individuals.
Giuseppe Charon Casero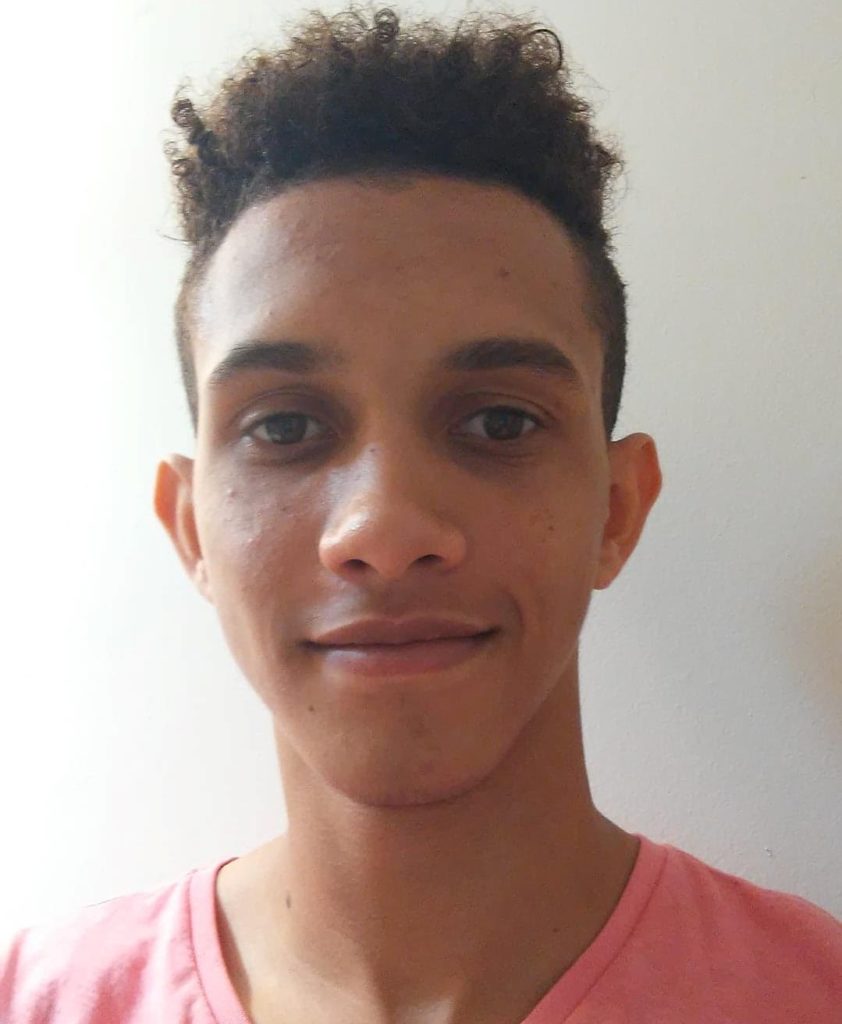 Giuseppe was born in Cuba. His mother, a believer in African mythology, took him to a Catholic church every Saturday for services. At age 12, Giuseppe and his mother moved to Trinidad and he was enrolled in a Seventh-Day Adventist school. Giuseppe said, "As a fully devout Catholic Christian, I'd always had questions about religion, but I was too scared to ask them." In 2015, everything changed for Giuseppe when he and his mother moved to the United States.  
Giuseppe attended a public high school where religion was not a requirement. Through his education, Giuseppe learned more about world history and other religions. He started reading books by Richard Dawkins and Christopher Hitchens and watching debates online between religious authorities and atheists. The exposure to new ways of thinking allowed Giuseppe to leave behind vague religious philosophies and motivated his passion for physics, philosophy and secularism.
As a psychology major at Miami-Dade College, Giuseppe is keenly aware of the sacrifices his mother has made, working long shifts with no extra money at the end of each month. He sometimes worries he is being selfish, considering his financial background and the lengthy and costly educational road ahead.
As a new secular activist, Giuseppe is using social media to help erase the negative connotations around "atheism," reinforce the wall between church and state, and work towards a more egalitarian society. Giuseppe is also involved with Black History month and Pride month activities.
This scholarship is sponsored by the Florida Humanist Association.
Kaja Doyle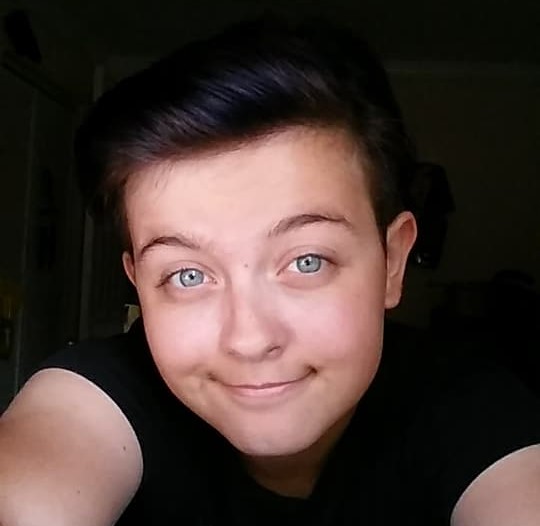 While raised in a theistic family, Kaje did not attend church or participate in religious practices. By the time they were eleven, they said, "theism truly did not add up for me." In the tenth grade, after Kaje said they don't believe in god, a counselor in their public school informed Kaje that their atheist beliefs were "concerning."
In high school, Kaje also refused to stand for the Pledge of Allegiance and was sent to in-school suspension. Knowing their rights, they continued to refuse, even after being harassed by school staff and the principal. For two weeks, Kaje was made to sit alone in the nurse's station during the pledge. A retired teacher supported Kaje, saying they should not be ashamed for exercising a legal right and threatened to go to the school board. In 2017, Kaje graduated from John F. Kennedy High School, in Michigan.
Kaje says the work of the Secular Student Alliance is vitally important and a foundation for extending secular communities. When applying for colleges one of the first things Kaje considered was whether or not there was a current SSA chapter on the campus.
In their second year at Morehead State University, Kaje is an Interdisciplinary Early Childhood Education. Part of Kaje's personal education journey is not just about education and children, but to explore different values and find what they truly stand for.
Kaje has worked with their SSA chapter to support the LGBTQ+ community and educate others about the secular community. Their favorite event was the Lockegee Clean up: cleaning up the large rock where college students party and rarely clean up after themselves.
Kaje started the "Open Atheism" blog on Tumblr and is dedicated to supporting and encouraging positive and open atheism. They are excited to see the secular community grow and plans to be an active part of our community long after their college days are over.
Chase Gabbitas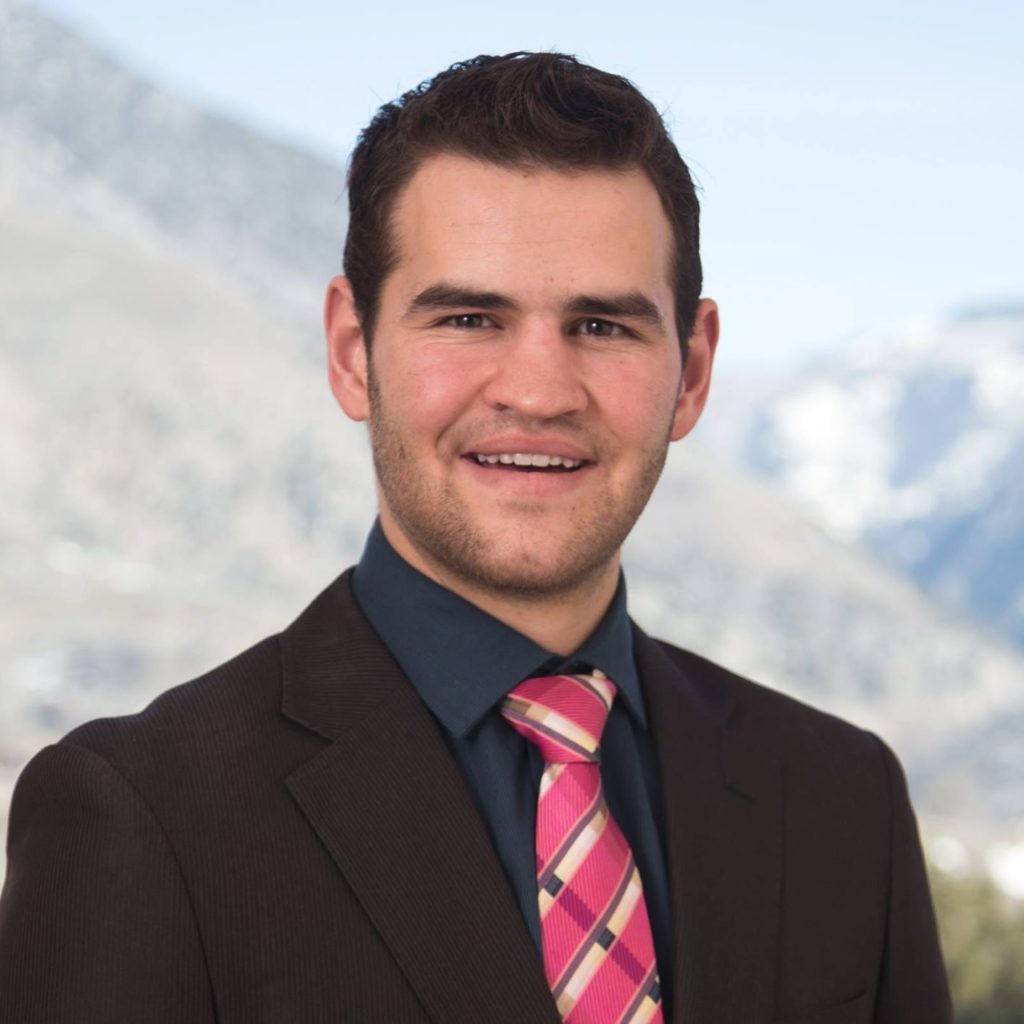 Chase is a biological engineering major at Utah State University and is currently applying to medical school. Chase, the youngest of 6 children, was raised in a devout Mormon family in northern Utah.  
As part of his undergraduate studies, Chase began taking science classes and developed a passion for the scientific method and evidence-based theories. Within a few months, he concluded that he was an atheist and that he could no longer believe in the tenets of Mormonism - which was met with a lot of resistance in his community.
Slowly, as Chase found and networked with other non-religious students on campus, Chase began to realize that he was not alone and many people were experiencing the same, or much worse, problems of isolation and lack of acceptance.
"Above all else the Secular Student Alliance serves as a community for students in need," he says. "It is a place where they can find support, friends, and mentors that they would not otherwise have. We provide an environment where students can learn, lead, and make a difference."  As chapter president, Chase helps secular students form meaningful relationships, become leaders, and go out into the world as stronger individuals. The Secular Student Alliance has empowered these students by providing them with stability and support during some of the most challenging times in their lives.
His SSA chapter sponsored a campus program to educate students about safe sex and birth control in a state where sex education is abstinence only.  Chase traveled to Tijuana, Mexico, to assist local doctors in administering medical care to the local community. He also helped construct a home for a local family and participated in the 'Community Gardens' project, which was aimed at helping emigrants who had been removed from the United States reintegrate into the Mexican community. He also helped design a science focused summer camp for 4th through 6th graders in the local community, one for 'girls only' aimed at encouraging women to pursue STEM careers. Many girls in Utah are discouraged from pursuing careers deemed "more acceptable for men" by local religious leaders. Chase also helped form the 'Community of Good', now known as 'Cache Valley Oasis.'
Austin Gudenkauf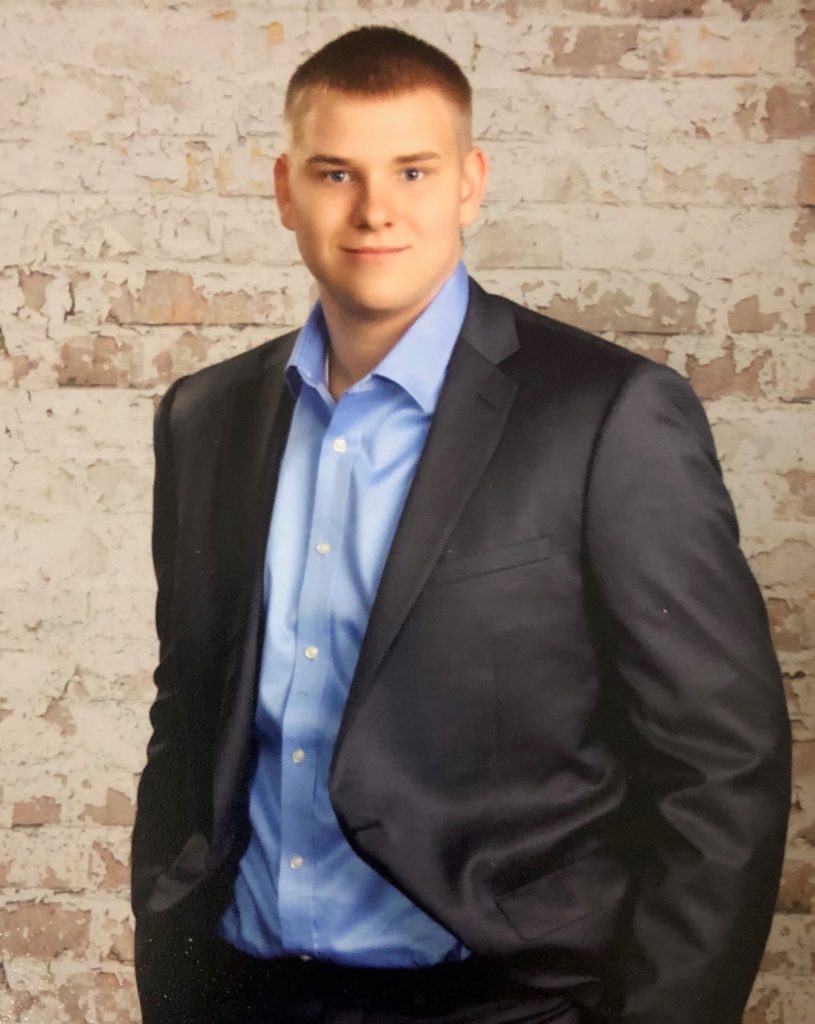 Austin graduated high school in the top 25% percent of his class, with a 5.75 unweighted GPA, and taking 10 college level classes. He is currently a freshman at the University of South Florida, majoring in political science and international studies, with plans to go to law school and ultimately work for the ACLU.
Austin came to his current worldview as an agnostic after seeing how his grandparents forced their religion on others and used either racist or sexist dogma to persuade people to convert to their religion.
As a straight male, Austin was an active member of his high school LGBTQ+ club because of the hate and discrimination he saw against those within the community.  Austin participated in his local March for Science, to help promote secular, evidence-based thinking. He also participated in the Women's March in 2017 and 2018. In addition, Austin marched to "keep families together" against President Trump's child separation policy.
From the values of the Secular Student Alliance, Austin wants to work towards building communities welcoming to all people, regardless of religious belief, ethnicity, gender, race or sexual orientation. Austin also wants a community where young people can confidently express their secular views and not be shunned by their families or community.
This scholarship is sponsored by the Humanists of Sarasota Bay.
Alex Jackson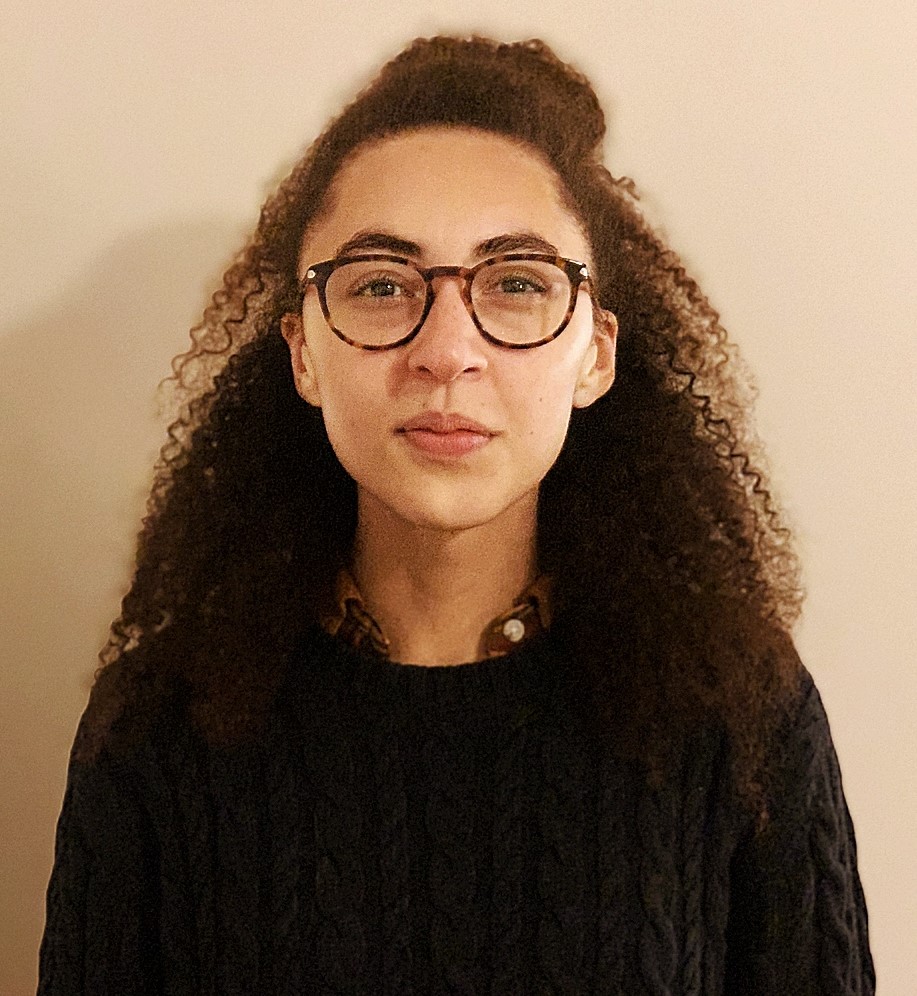 "From a small rural town in Pennsylvania, Alex is a junior at Carnegie Mellon University, working on a double major in Physics and Ethics, History & Public Policy. Alex plans on becoming the first person in her family to earn a PhD. "I believe critical thinking and science education go hand in hand," she says. "One of my main goals has always been to improve the science literacy of communities and groups that have historically been left out of science the most."

As a mixed race woman in physics, Alex understands the barriers faced by underrepresented communities and how she can use education to combat those barriers. As an atheist, she has struggled within the black community to promote science. While working with a nonprofit that coordinates an after school STEM program for high school students of color, Alex often has to reassess her relationship to secularism and find non-threatening ways to promote science in the face of religion.

"Being part of a secular community since coming to college, after having previously not felt safe or able to talk about my secularism growing up, was really freeing," says Alex, "More than that, it was very impactful to find a group of secular people who not only were active and inspiring, but also wanted to use our group as a means to improve the lives of others."

Through her SSA chapter, Alex helped create the Carl Sagan Day award, to annually honor one prominent humanist every year. As president of her chapter, Alex will honor Daniel Dennett with the Carl Sagan Day humanist award on the campus this year. She has also worked with the campus feminist club on campus to cosponsor and support events, including the Vagina Monologues. Alex has also cosponsored events with the Jewish and Christian community on campus, to find common ground and values and help show the positive truth about atheism.
Kaeleigh Pontif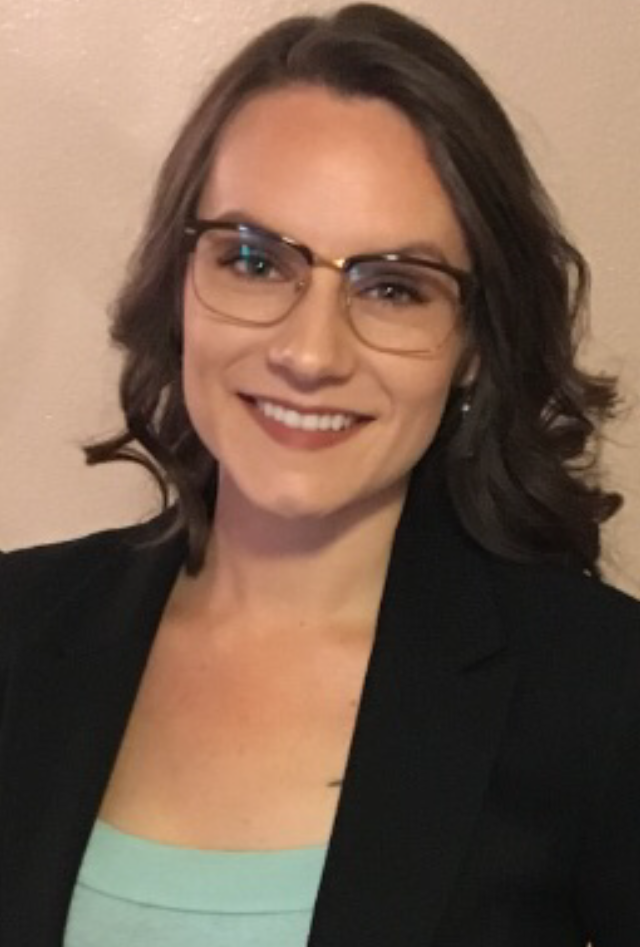 Kaeleigh is currently a junior at California State University, Sacramento, where she studies Environmental Studies. Growing up as a Jehovah's Witness in the rural south, Kaeleigh was not always passionate about environmentalism. In fact, religion led her to feel like the Earth was disposable; after all, she was taught and believed Armageddon was coming and the Earth would be replaced.
Having spent years preaching door-to-door, participating in Bible study, believing that homosexuality was a sin, and non-believers were bad people, Kaeleigh now hopes to bring people away from this harmful thinking. After coming to the realization that the Earth is not replaceable, and that non-believers can absolutely be kind, caring, contributing members of society, she is surrounded by a community of humanists and secularists who value freedom of choice and thought.
Kaeleigh's goal is to enhance the one life that we have through education, activism, and community outreach. She is committed to seeking justice and equality for all of Earth's inhabitants, and is a huge advocate for animal rights. Kaeleigh is the president of the SSA chapter at CSUS, and values the fact the group is a space for students to freely express their questions and concerns, and most importantly, their identity.
She has been a volunteer for the Secular Coalition for California for the last three years, lobbying on behalf of the secular community. Kaeleigh has also been a member of the California Freethought Day committee for the last several years, and will continue advocating for secular values any chance she gets.
Noah Topper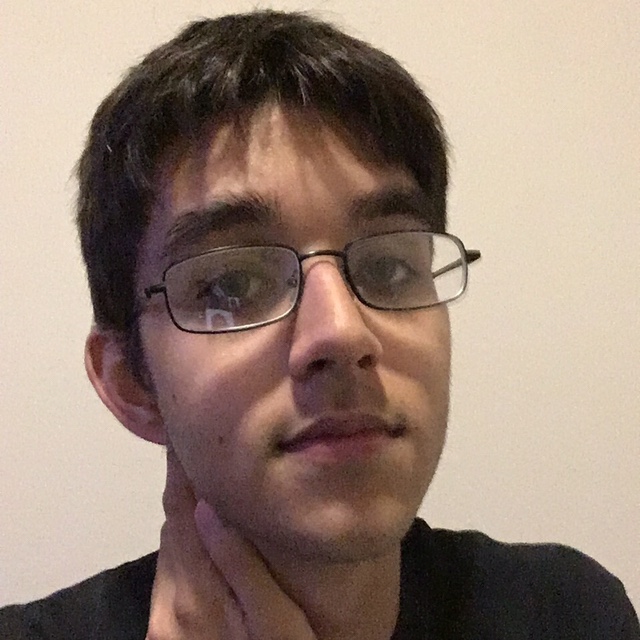 A junior at the University of Central Florida, Noah is majoring in mathematics, specializing in economics, and minoring in computer science. He plans on earning his Masters Degree in Computer Science and studying artificial intelligence to help ensure that smarter-than-human AI will be aligned with human values.
Now an atheist and unapologetically anti-theist, Noah started to question his faith in middle school, and became an atheist early in high school. Leaving behind religious dogma, Noah strives to see how the world can be improved through reason. If we are going to achieve this, Noah believes we must form communities that share ideas and have common values. Noah says "the importance of SSA is bringing atheists together to form a community and work together."
Noah is involved with community services projects with his SSA chapter at UCF, helping organize a day of food and educational activities at a homeless shelter for women and children. He will be participating in a campus blood drive, commemorating those lost on 9/11. With the help of advisor Tee Rodgers, the chapter is planning an event on campus, standing against violence. "I wish to dedicate my time toward charity, volunteering to help those in need, and promoting a world of equality."
This scholarship is sponsored by the Florida Humanist Association.
Brittany Wells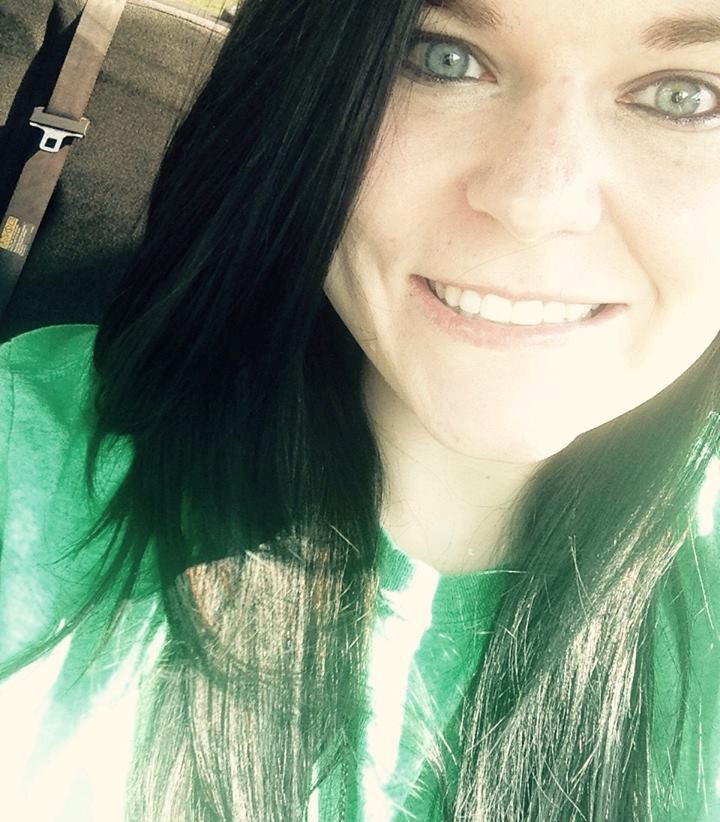 Brittany is completing her Associates Degree in Biomedical Engineering at Florida State College of Jacksonville and then plans on earning her Bachelor's Degree in Engineering, for a career that works for the improvement of patient care.
Brittany became an atheist around the time she started college and started taking a very strong interest in science. Once she began to open her eyes to the world around her, she was able to start thinking differently. "In one of the world religions classes I took in college I was able to challenge my classmates who had opposing views and get them debating as well as thinking a little bit more," she says. "Atheism will always remain a part of my life, as I will never stop learning about this vast infinite universe and will continue to enlighten others along the way."
The work of the SSA is important to Brittany because it is easy for non-religious people to feel like they have to hide due to the fear of being discriminated against. "The SSA helps people to know that there are others who think like them and build a community," she said.

The application for the 2019 SSA Student Activist Scholarship opens on July 15, 2019.