Secular America Report Card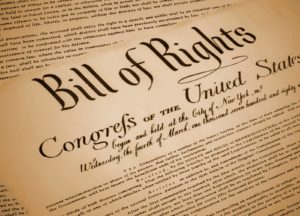 The United States was founded as a secular country. Separation of church and state—or, more broadly, religion and government—is foundational to American society. Yet from the very beginning, America has struggled to live up to its own standards.
Especially since the 1970s and rise of the so-called Moral Majority and the Religious Right, the wall of separation has been under constant attack. The goal of secular activism is to stop the erosion of that wall and to secure the separation of church and state. It is an enormous and never ending task, and we must be diligent about securing our freedoms for ourselves and future generations.
The Secular Student Alliance would like to help you equip yourself and your members to understand the issues where you live and express your values to your elected officials. This guide is designed to help you do just that.
Learn who your elected officials are
Decide what issues you care most about
Grade your elected officials on those issues
Secular Report Card toolkit
Secular Report Card worksheet
American Atheists
American Atheists created a comprehensive state-by-state report on state law and policy that effect the separation of religion and government. Visit the website to download the full report or zero in on your state.

Center for Freethought Equality
The Center for Freethought Equality maintains a list of openly secular elected officials as well as a detailed scoring of members of the U.S. House of Representatives. Visit the website to see the wealth of research available to you.
Secular Coalition for America
Need some help researching secular issues? SCA has loads of material on their website organized by secular issue. Visit their website now and dig deeper!