Invest In A Secular Future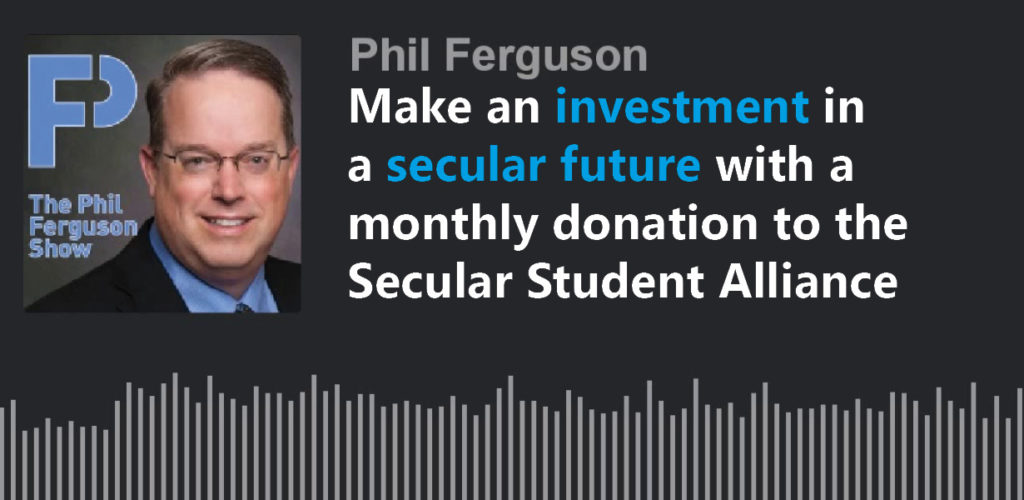 Celebrating 20 Years!
From a small group of students at Ohio State University to national nonprofit organizations with thousands of student members across the country, the Secular Student Alliance has been a life-line for nonreligious students who have felt isolated and alone.  As the largest network of nonreligious students in the United States, the Secular Student Alliance helps students find like-minded friends, build secular community, and set the foundation for life-long activism.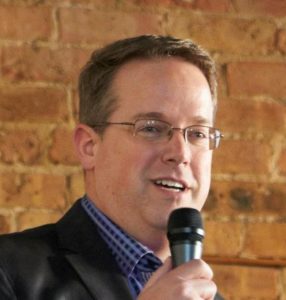 Message from Phil Ferguson
Religion is a net negative to the probability of our survival as a species.  We need more secular thinkers. Please support the SSA and be part of the solution.
Your generous contribution will help students build connections and leadership skills.  Solutions to the big problems will come from future secular thinkers, not religion.
Please donate today.

$20,000 of our 20th Anniversary
In celebration of SSA's 20th anniversary, Phil Ferguson and Polaris Financial Planning will match new or increased monthly donations to the Secular Student Alliance to total $20,000.
$10,000 + $10,000
When you make a new monthly donation or increase a current monthly donation, Phil will match it dollar for dollar.  Please make an investment in secular students today for a more secular future!