Secular Student Alliance National Conference
Each year, secular student leaders from across the United States gather on the campus of one of our chapters for a unique experience blending organizational development, leadership enrichment, and a secular perspective. Our goal is to train student leaders and activists in grassroots organizing and leadership skills. Our conference is unique in the secular movement.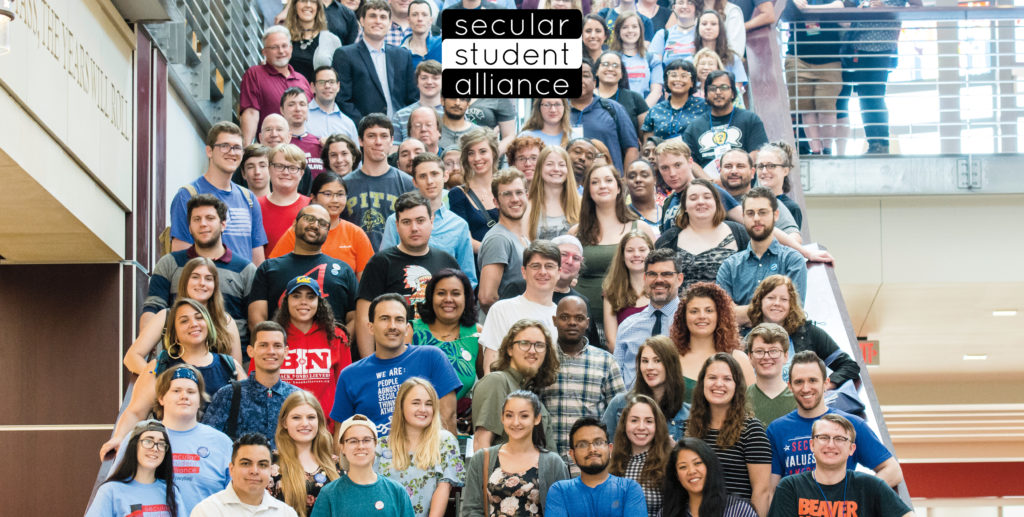 2022 Secular Student Alliance Conference
The annual SSA conference has traditionally been the largest gathering of secular students in the country.  We are hosting a virtual Leadership Summit this summer.
This year will be different than years past. Rather than having a traditional conference we're going to focus on growing and developing our organization.
Our workshops will be about growing our chapters and making our student leaders stronger and more effective. Join us this July as we Think, Prepare, and finally Advance!
July 27-29, 2022
Virtual Summit