National Ask An Atheist Day is an opportunity for secular groups across the country to work together to defeat stereotypes about atheism and encourage courteous dialogue between believers and nonbelievers alike. The event is intended to be an opportunity for the general public—particularly people of faith—to approach non-theists and ask questions about secular life. We're encouraging all SSA affiliate groups to participate at whatever level they are able!
In 2020-21, Ask an Atheist Day falls on September 17 and April 15.
Add a frame to your Facebook profile picture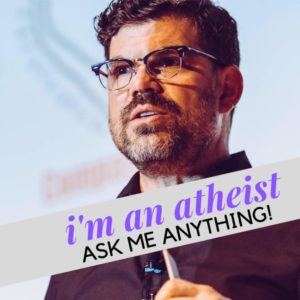 Click "Update" on your Profile picture, then click "Add Frame" and search "ask an atheist." It's that easy!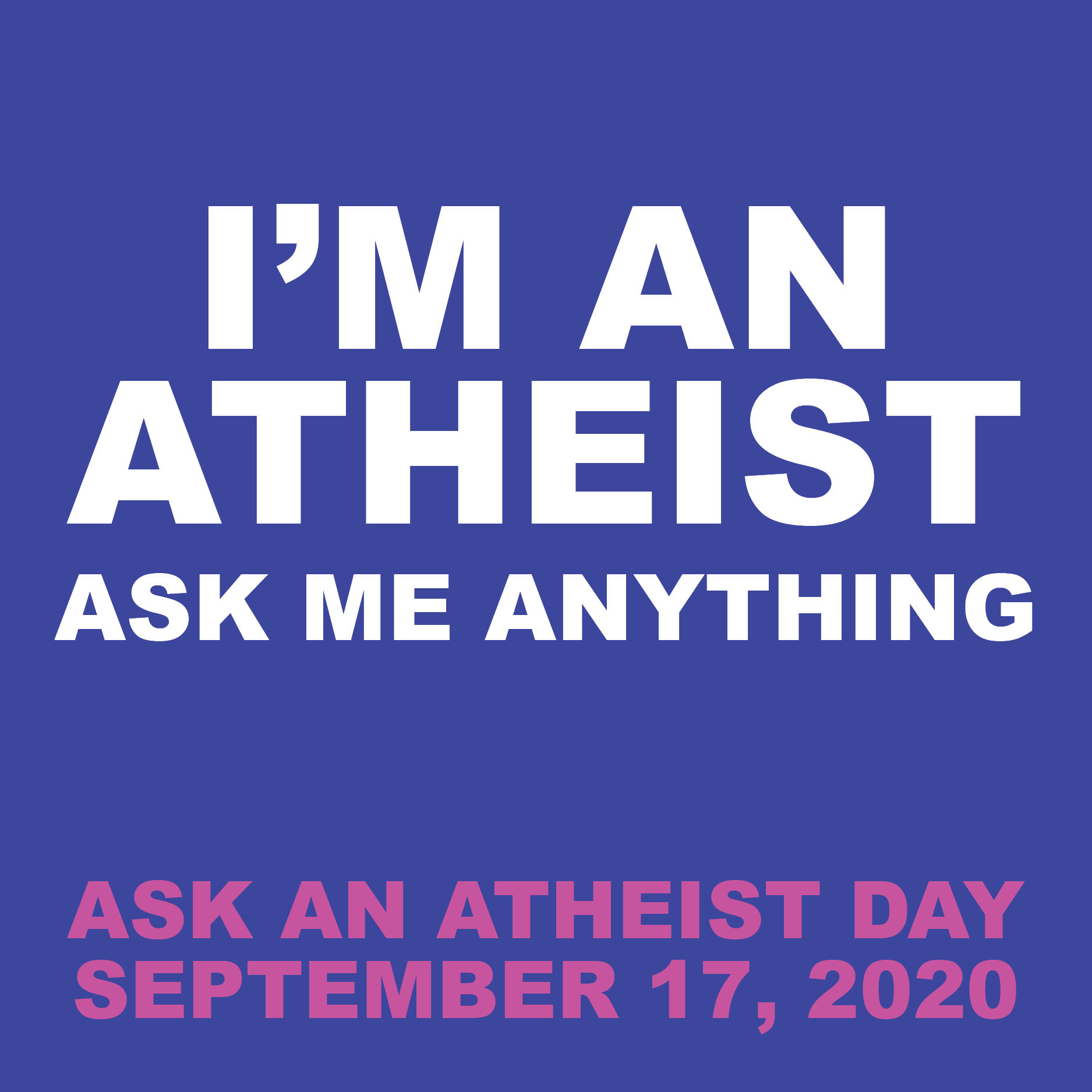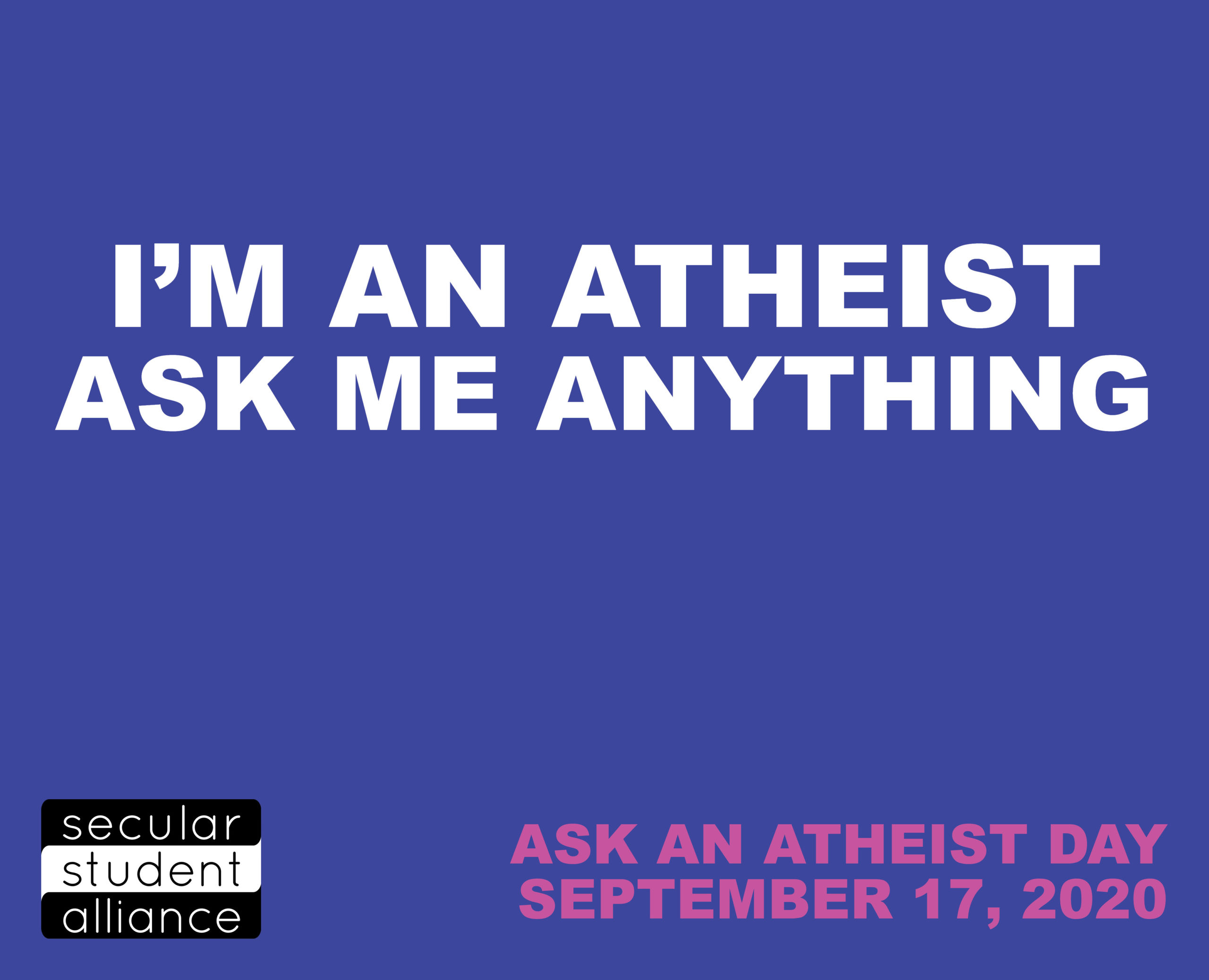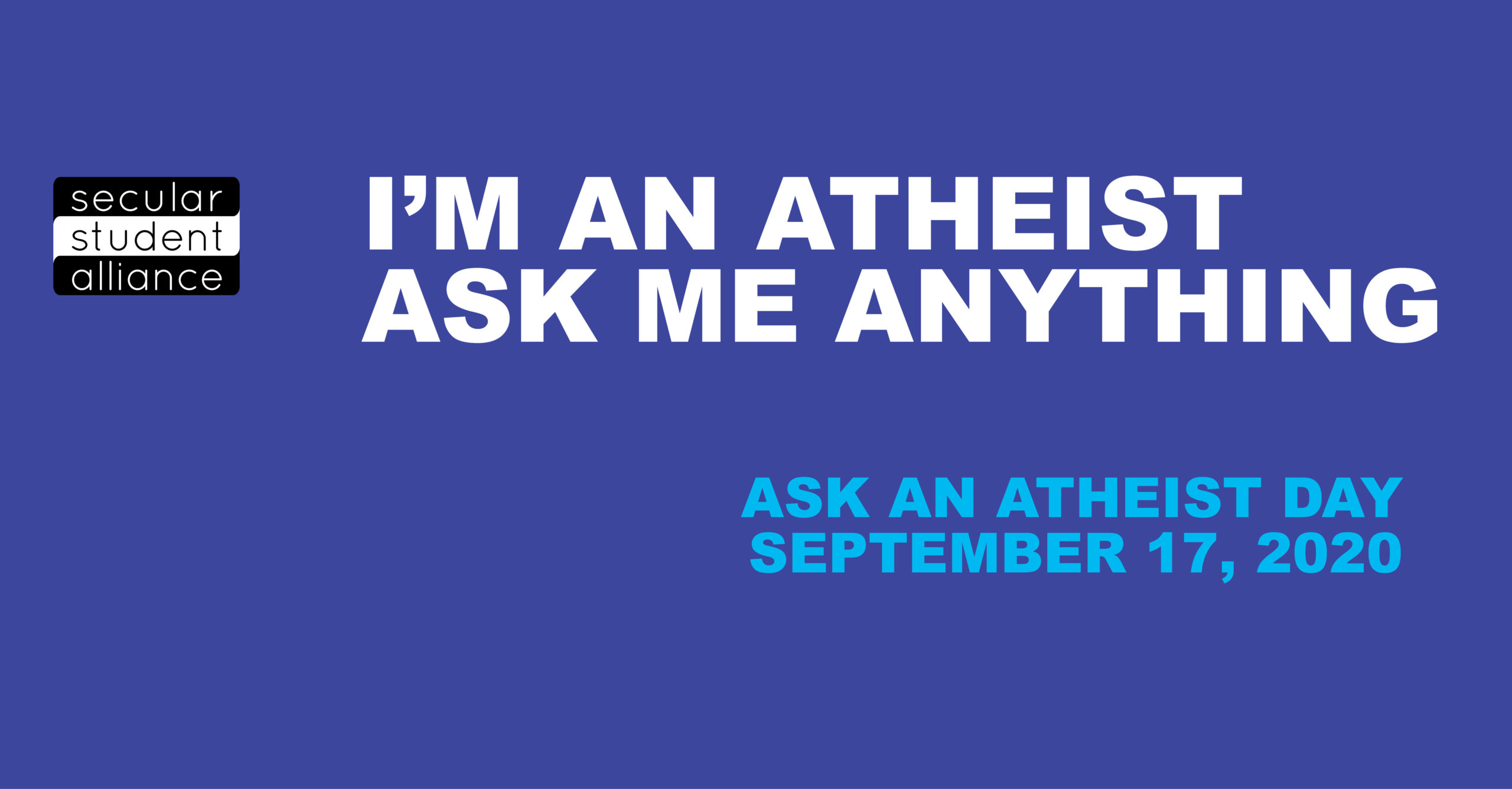 There are a variety of ways to engage with Ask An Atheist Day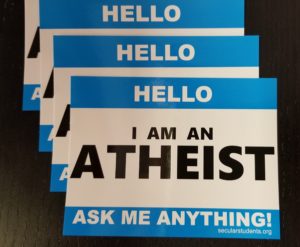 Are you on campus this semester?
Table on your campus. Pandemic permitting, set up your table as you would for your campus activities fair or any other time you table. Remember that in some cases you will need to get approval from the appropriate department. Order Ask An Atheist Day stickers here. Be sure to tell us how many stickers you need.
Wear our Ask An Atheist sticker (pictured at right) and start some conversations.
Are you attending class remotely this semester?
Use social media. Using the social media resources above, invite your Facebook, Twitter, and Instagram followers to ask you questions about your atheism. Post about Ask An Atheist Day in other campus groups online and solicit respectful dialogue. Use the hashtag #askanatheist and tag @secularstudents so we can track all the comments.
You can also use our Facebook frame on your profile picture and your story. Search for "Ask An Atheist Day"
Make a video!
We are collecting "Why I Am An Atheist" videos from students this year! Make a short (shoot for 60 seconds) video on your phone expressing one reason you're an atheist and send it to organizers@secularstudents.org.
Order Ask An Atheist Day stickers
Download the Activity Guide