Secular Student Alliance National Conference

Join us for the 18th annual Secular Student Alliance national conference—a unique experience blending organizational development, leadership enrichment, and a secular perspective.
Online Registration Rates are now available through June 15th!
If you miss online registration you may register at the door, however housing in OSU residence halls will not be available.
Student:  $59
Five-Student Group Rate:  $240
Group Advisor:  $74
Group Alumni:  $74
SSA Member:  $179
Non-Member:  $199
Registration includes all five meals that occur during the event.
Please acquaint yourself with our Conference Policies. You will be held accountable to them.
The Secular Student Alliance reserves the right to refuse registration to any individual for any reason or no reason at all.
How can I afford to travel across the country?
We have an online fundraising platform set up for you that is fun and easy to use. Click here to learn more about raising funds to help with expenses.
SSA has a limited amount of money to help with travel expenses. Click here to apply for travel assistance.
The Secular Student Alliance national conference is one again being held at The Ohio State University.
We are able to provide affordable housing in OSU residence halls, either in a single or a shared room. Conference housing nights are Thursday, Friday, and Saturday (check out Sunday morning). You will reserve your housing as a part of the registration process.
Shared Room: $30/night
Single Room: $65/night
If you need campus housing for Sunday night, you can make your reservation today.
The Secular Student Alliance offers a unique outreach and advertising opportunity for secular organizations, businesses, and individuals to reach hundreds of secular student leaders from across the country.
SPONSORSHIP PACKAGE
Exhibitor Table + one registration
Promotional item in bag
Ad in the Conference Daily
In-app banner ad + website ad
Website ad only
Sponsor a meal
Complete sponsorship package
DESCRIPTION
6-foot table and 2 chairs
Brochure, fidget spinner, pen, water bottle, or be creative
Daily newsletter on Friday, Saturday, or Sunday
Clickable banner ad and web ad/logo
Clickable logo on conference page on the SSA website
Acknowledgement from stage and meal signage
Exhibitor table, one registration, promotional item in bag,
ad in conference daily, in-app banner ad + website ad,
and sponsored meal
PRICE
$300
$100
$250
$250
$150
$1000
$1800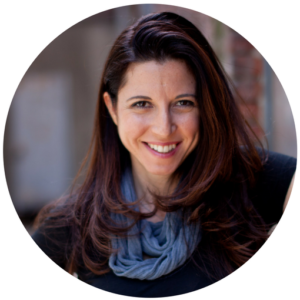 Dr. Heather Berlin is a cognitive neuroscientist and Assistant Professor of Psychiatry at the Icahn School of Medicine at Mount Sinai. She practices clinical neuropsychology at Weill Cornell Medicine/New York Presbyterian Hospital in the Department of Neurological Surgery, and is a Visiting Scholar at the New York Psychoanalytic Society and Institute. She explores the neural basis of impulsive and compulsive psychiatric and neurological disorders with the aim of developing novel treatments. She is also interested in the brain basis of consciousness, dynamic unconscious processes, and creativity.
Passionate about science communication, Berlin is a committee member of the National Academy of Sciences' Science and Entertainment Exchange, and The New York Times series TimesTalks. She hosts Startalk All-Stars with Neil DeGrasse Tyson, and hosted the PBS series Science Goes to the Movies, and the Discovery Channel series Superhuman Showdown. Dr. Berlin also co-wrote and stars in the critically acclaimed off-Broadway and Edinburgh Fringe Festival show, Off the Top, about the neuroscience of improvisation. She has made numerous media appearances including on the BBC, History Channel, Netflix, National Geographic, and TEDx, and was featured in the documentary film Bill Nye: Science Guy. She received her Ph.D. from the University of Oxford and Master of Public Health from Harvard University.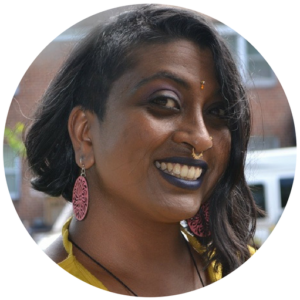 Rajani Gudlavalleti is a second-generation, South Indian-American, cisgender, queer consultant, community organizer, and writer. For over a decade, she has worked at the intersections of social justice, public health, and the legal system. Currently, she serves as organizer for the BRIDGES Coalition, advocating to end overdose and criminalization by promoting safe spaces, dignity, health, and justice for people who use drugs in Baltimore.
Rajani is also a trainer with Baltimore Racial Justice Action, co-organizer of Baltimore Asian Resistance in Solidarity, and board member of Foundation Beyond Belief. In 2011, she received her master's in public policy from the Johns Hopkins University.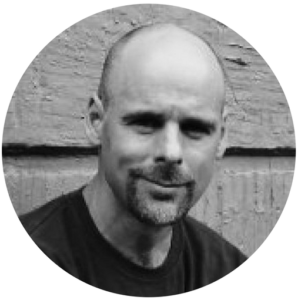 Bart Campolo is a secular community builder, counselor and writer who currently serves as the Humanist Chaplain at the University of Cincinnati.
Born and raised in suburban Philadelphia, Bart became an evangelical Christian as a teenager and was immediately attracted to urban ministry. After graduating from Brown University and serving as an urban youth pastor in Minneapolis, he returned to Philadelphia to found Mission Year, a national service organization which recruits young adults to live and work among the poor in inner-city neighborhoods.
As he became an influential evangelical leader, however, Bart increasingly questioned his faith. In 2005 he returned to street-level ministry in inner-city Cincinnati, where he eventually completed his gradual transition from Christianity to secular humanism. In 2014 he moved to Los Angeles to become the first humanist chaplain at the University of Southern California, and it was from there that he launched both his podcast and his counseling practice, both of which now reach people around the world.
Since moving back to Cincinnati in 2017, Bart's work has remained focused on inspiring and equipping people to make the most of their lives by actively pursuing goodness and meaning in an openly secular way.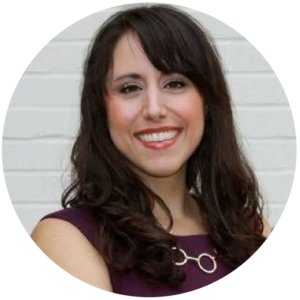 Rep. Athena Salman is the only openly atheist female state legislator in the country. She represents the 26th Legislative District, which comprises of Tempe, Mesa, Phoenix and the Salt River Pima Maricopa Indian Community.
As a native Arizonan, community organizer, and progressive leader, Arizona State Representative Athena Salman has worked to strengthen the fabric of communities in her home state. She was presented with the City of Tempe's MLK Diversity Award for her experience advocating for women, working families, students, children and immigrants. She graduated Magna Cum Laude from Arizona State University with degrees in Economics and Political Science.
In light of severe budget cuts by the Arizona legislature, she organized hundreds of students to advocate for higher education. She has worked on successful campaigns to expand Latino voter engagement, increasing voter turnout by nearly 500%. She served as a union shop steward, worked in nonprofits to expand opportunities for girls, and in the public sector to build support for early childhood development. She also has worked on national healthcare and higher education policy.
Every year at the SSA Annual Conference, hundreds of secular students and community leaders gather to share ideas and learn from each other. SSA Con's primary goal is to train student leaders and activists from across the United States in grassroots organizing and leadership skills. Our conference is unique in the movement.
More information will be posted here as it becomes available!